It's in the Doodle – Arts Lab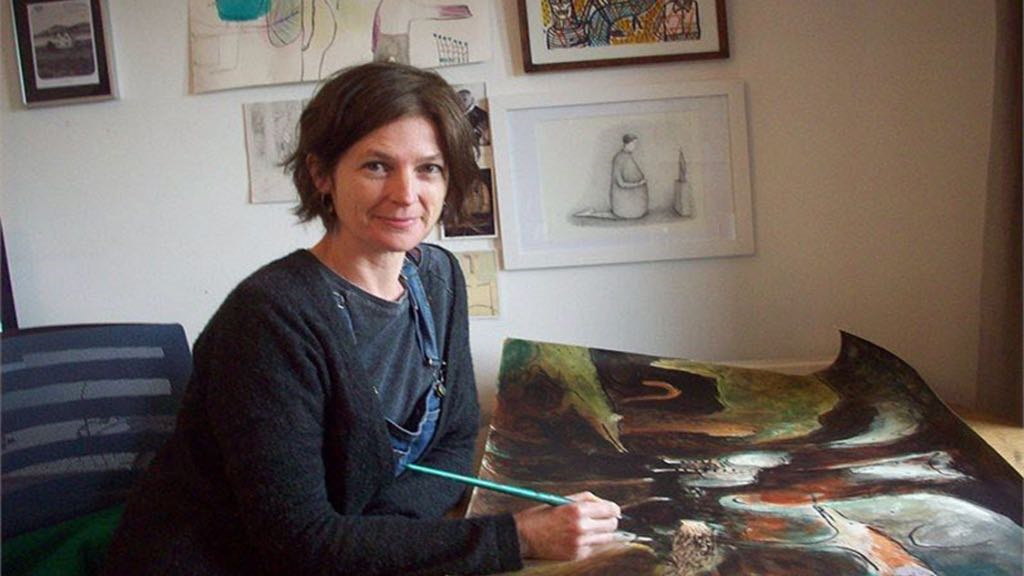 About this event
Morning workshop with artist/illustrator Claudia Schmid, step-by-step doodling – examining and transforming. Anyone who enjoys doodling and/or is curious about how to create artwork starting from doodles is welcome – no previous skills needed.
Complete beginners welcome.
Stay on in the afternoon to develop your work independently alongside the artist for an extra £10 per hour. Please provide your own materials and refreshments for this part of the day.
'Doodling is something many people who wouldn't consider themselves as artists enjoy doing. Doodles are pieces of art in themselves or they can be a source from which one can extract ideas that are developed further.' Claudia has spent many years doing just that.
'I am a Totnes based artist whose drawings and handmade strange creatures have found resonance locally and further afield. As well as exhibiting my work on a regular basis, I collaborate with writers (most recently Matt Harvey) on book projects and run art workshops alongside my exhibitions, at festivals and in schools. The workshops I will be running at Arts Lab provide a great opportunity to approach drawing in a loose and playful way. We will be looking for and developing those creatures and characters that inhabit us by bringing them to the surface. They will surprise us and we will surprise them by giving them a new life on paper, card, clay or whatever material we choose to work with.'
For more information about Claudia, go to http://claudiaschmid.co.uk
About Arts Lab
Arts Lab CIC is an artist-run social enterprise that connects people with visual art and artists to help build happier and more connected communities.
Working in partnership with Dartington Arts from a large studio in the heart of the sumptuous Dartington Hall estate, Arts Lab provides a programme of events for all of workshops, exhibitions, talks and residencies, a research hub for artists, and outreach for youth, health and prison services, schools, colleges, refugee projects and local businesses.
Click here for more Arts Lab courses or find out more about the project at arts-lab.co.uk.
Related events
---
More to Enjoy
---
About us
Dartington is an old place with a new story.
The Dartington Experiment began in 1925 and was based on the idea that that humans are many-sided – and how we need environments that encourage our whole being to flourish, in connection with nature and each other.
This idea as true today is it ever was.
Find out more about what we do