Chaos at Christmas / Causley at Christmas
Jim Causley and Sally Sedgman present a delightfully Devonian double bill
BOOK NOW
7.30pm, Thursday 21 December 2023 (rescheduled date)
Great Hall, Dartington Trust, South Devon
£16. Members discount applies automatically at checkout
causley at Christmas
More than simply a folk-singer, multi award winning singer-songwriter, musician and proud Devonian, Jim Causley is an all-round entertainer.
During the past decade Causley has been nominated no less than six times for a BBC Radio 2 Folk Award. Since the release of his debut album in 2005, Causley's unique voice and persona have helped him become one of the most well-loved and respected figures of today's contemporary roots and folk scene. A prolific collaborator, Causley is hugely admired for his work with iconic groups The Devil's Interval, and Mawkin, as well as playing, touring and recording alongside Waterson, Carthy, John McCusker, Eddie Reader, Graham Coxson, Shirley Collins, Michael Morpurgo, Show of Hands, Kate Rusby, David Rotheray of Beautiful South fame and many more.
"The finest singer of his generation" – Mojo Magazine
"A voice in a million" – Geoff Lakeman
chaos at christmas
Sally Sedgman will perform her Chaos at Christmas, or to give it its fuller title: The Chaos Theory of Life after Christmas!, a hilarious guide to putting the festive season into perspective that everyone in the family will relate to.
Sally is an acclaimed after dinner speaker and entertainer – which she describes as "standing up and showing off!" She hosted her own show on BBC Radio Devon as well as appearances on Radio 4 and BBC2.
"Sally Sedgman has a gift for comedy and her accent (which I found alluring) is dying out." – The Spectator
"There were lots of posh ladies, but Sally Sedgman sounded posher than all the other ladies put together!" – Daily Express
"The Sedgman voice is so posh as to be nigh incomprehensible, but she sends herself up with style. She had me hooting with laughter." – Independent on Sunday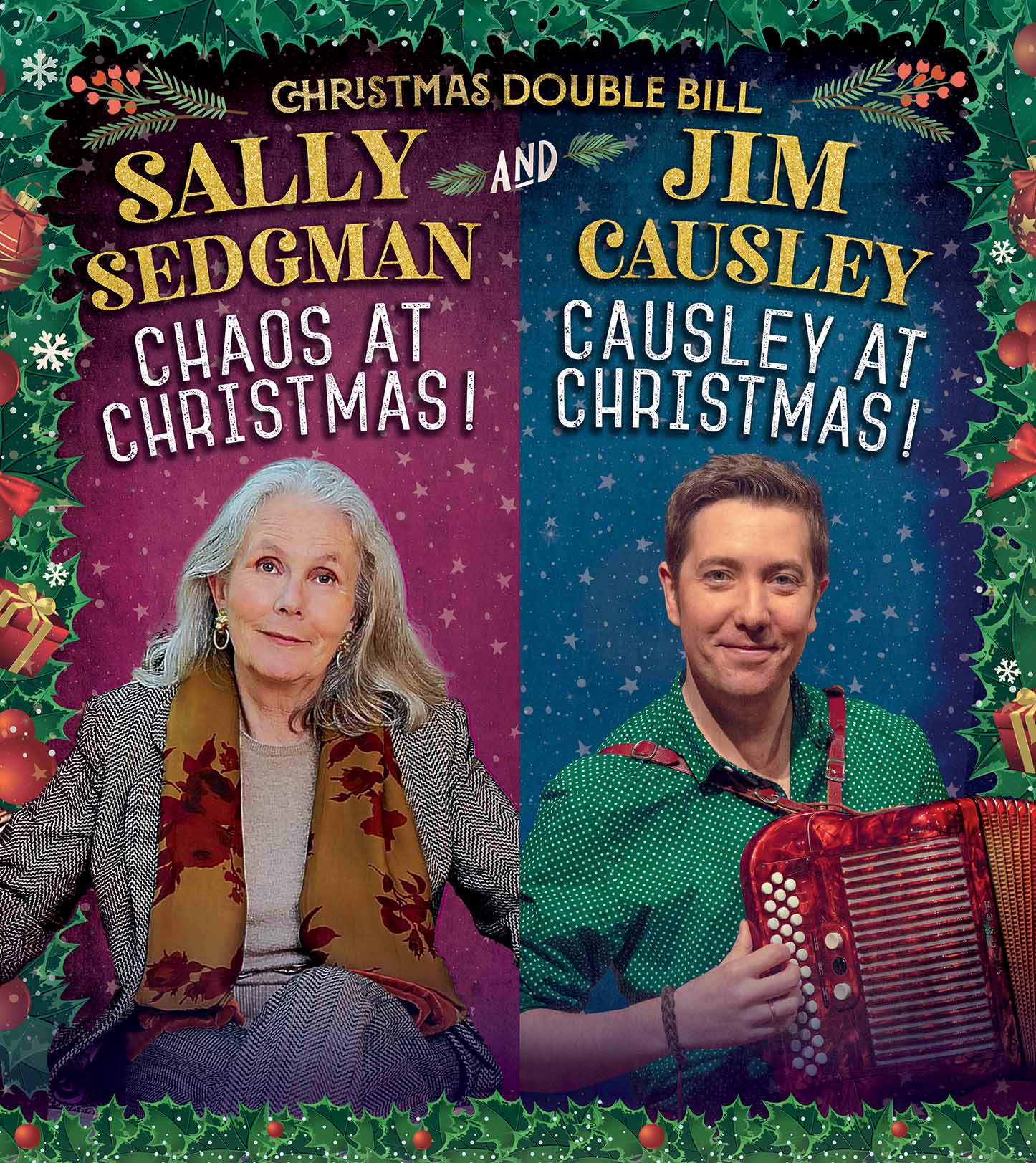 Book now
Begin your online booking below. You will receive an e-ticket for this event. You are welcome to email us at boxoffice@dartington.org with any queries you have. Full T&Cs >
---
---
Offer: Special rate for Dartington Members
Dartington Members will receive a 10% discount, applied when they log in during the checkout process. For more information about Membership,
click here
(opens in new tab).
Related Events
View All Live Arts & Music