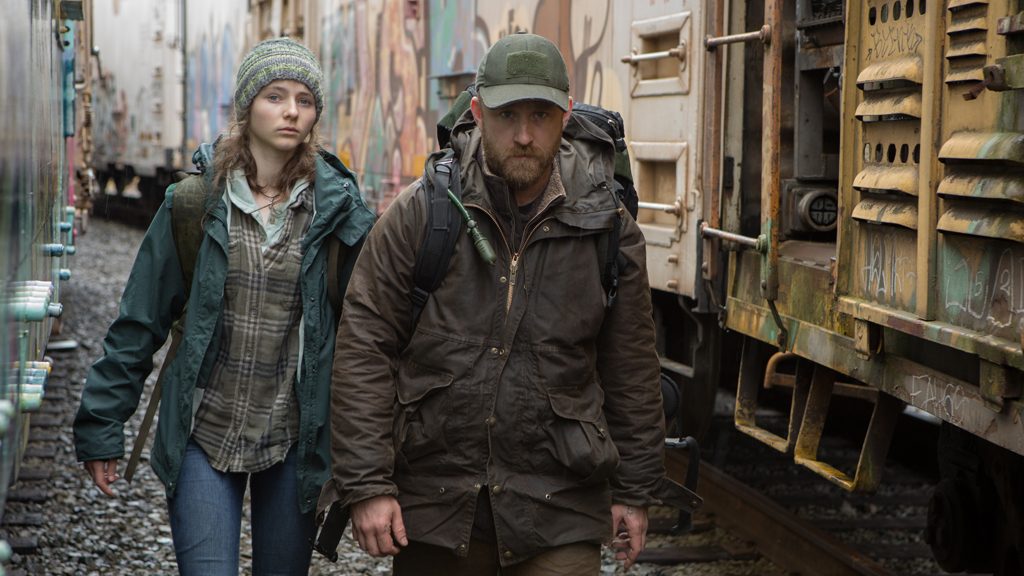 About this event
The new film from Debra Granik (director of 2010's critically adored Winter's Bone) is this intelligent, delicate and thought-provoking drama following a father and daughter eking out a life off the grid.
Army veteran Will (Ben Foster) and his 13-year-old daughter Tom (Thomasin McKenzie) are based in an Oregon nature reserve and rarely make contact with the outside world. But when a mistake tips them off to authorities, they're forced on an increasingly erratic journey in search of a place to call their own. Continuing Granik's exploration of Americans on the margins, this is a riveting, lyrical film anchored by a pair of superb performances.
"A deeply intelligent story of love and survival in the wild"
**** Peter Bradshaw, The Guardian
2018 | UK

Triple F-Rated
The F-Rating is awarded to films directed by a woman and/or written by a woman. Films that also feature significant women on screen in their own right are Triple F-Rated.
Read more about F-Rated.
More Film
---
More to Enjoy
---
About the Barn
The Barn Cinema is an independent cinema situated in a renovated 15th century barn, within the grounds of the beautiful Dartington Hall estate near Totnes. It runs a wide-ranging film programme, including independent arthouse, world and mainstream cinema, seven days a week.
All Barn Cinema listings
The Barn is found on the Dartington estate, where a programme of events and visitor attractions operate year-round, and artists, makers, farmers, educators, craftspeople and entrepreneurs live and work – activity all inspired by our founders' vision of a 'many-sided life'.
Find out more