Monday 10 October – Friday 14 October 2022
Schumacher College, Dartington Trust, South Devon
Residential: £595.00* | Non Residential: £445 | Deposit: £150**
Short Course bursaries are available – find out more here.
*Residential course fees include all vegetarian meals, field trips, materials and all teaching sessions and includes private, simple accommodation with shared bathroom from supper on the day of your arrival through until the lunchtime before your departure. More info about accommodation can be found below.
**Place a deposit to secure either a residential or non-residential place, with the outstanding balance payable six weeks before the course start date.
About this course
If you are in midlife or later, then you know that one of the signature experiences of this time is simultaneously feeling more strongly about 'what matters' while feeling physically more challenged.
Our physical body's changes often create fear and anxiety in us — for example, feeling alarmed by our weakening eyesight — but we may also notice at the same time that our insight is becoming keener. As Gaia Theory and quantum and Native sciences teach, we are appropriately and rightly developing and evolving as we progress through our lives. Our choice is either to remain stuck in fear or proactively engage with our development and evolution as one of Gaia's living beings.
Choosing to engage can catalyse a personal and collective shift toward a broader, deeper, and greater consciousness of Nature and our indispensable place in the rhythms of Gaian evolution and change.
In this course, we will look afresh at the experience of being in the second half of life, using as our lens:
current neuroscientific findings on the remarkable and growing capacities of our maturing brains;
findings of complementarity and interconnectedness from Gaia Theory, quantum physics, evolutionary biology, and native science;
modes of self-inquiry and discovery drawn from art, nature, story, yoga, and the wisdom traditions.
Come explore and discover how our diminishing physical capacities may be the material reservoir of our more-than-physical resources for becoming fully who we are, rekindling our sense of purpose, and advocating for what most matters.
course format
A five day residential workshop:
Day 1: (half day): Welcome. Introductions. The Neuroscience of the Maturing Brain: From Dial-up to Broadband. Self-inquiry and Exploration. Evening: Sharing stories in the forest around the fire with hot chocolate.
Day 2: Morning session. Bringing to Ordinary Life Lessons from Quantum Physics and Evolutionary Biology: Interconnectedness and Belonging to Something Big. Self-inquiry and Exploration. Afternoon session. Becoming Who We Are Again. Exploring our Way Back From Separate "I" to Interconnected "We": Native Science, Right Relations and Being One of Many Within a Living Earth. Self-Inquiry and Exploration. Evening Session: Assimilate and Metabolize What We Have Learned Thus Far
Day 3: Short Morning session. Prepare for afternoon four hour retreat. Afternoon session. Four Hour Retreat on the Dartington Estate spending time in nature for part of the retreat. Creating Ourselves Anew. Exploration outside and in. Evening session. What did we discover on retreat? Evening will also include some free time for personal reflection.
Day 4: Morning session. Re-visioning. What Matters Most? Afternoon session. Repurposing Ourselves: Integrating our learning. Evening session. Supper, cake, and conversation around the wood burner.
Day 5: Morning session: Where will we go now? Closing, Lunch together.
During the week, weather permitting and if there is time, participants may enjoy a guided field trip to the South Devon coast
Robin may also lead a gentle morning yoga/meditation session to begin the day or an evening yoga/meditation session for relaxation.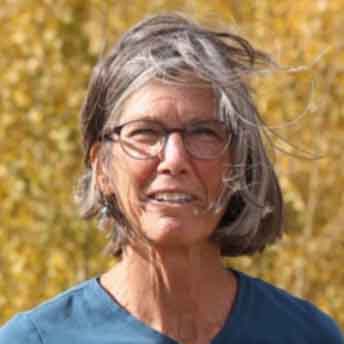 Robin Rose Saltonstall, PhD
Robin is an integrative health practitioner in Boulder, Colorado, who focuses on the unique physical challenges and psychological developmental tasks facing individuals in the second half of life. She is also a professor of ecopsychological ethics, climate crisis, and ecotoxicology for Viridis Graduate Institute. Robin integrates neuroscience, Nature-based learning, depth psychology, art, and movement as a means to be healthy, fit, and fulfilled in midlife and beyond.
We recommend that if possible, you stay on-site during your course. All our courses are best experienced holistically: through working, relaxing, eating and staying with other course participants and tutors.
The residential course fee is based on staying in one of our hostel-style single rooms with shared facilities and easy access to the wider estate, the White Hart and the spaces in which you will be learning. They are the perfect base to rest your head, relax and recharge. You can find out more about the rooms here.
Breakfast and dinner each day – made with fresh, locally-sourced produce by our award-winning team – are included: one less thing to worry about during your stay.
Choose this option by selecting 'residential' at checkout (head to 'Book now', below).
the fine print
– Accommodation is available at a discounted rate for course attendees.
– Check-in for all rooms is from 3pm on the day of arrival.
– Check-out for all departures is 11am on the day of departure.
– Accommodation is booked on a first come, first served basis only.
optional: upgrade to a courtyard room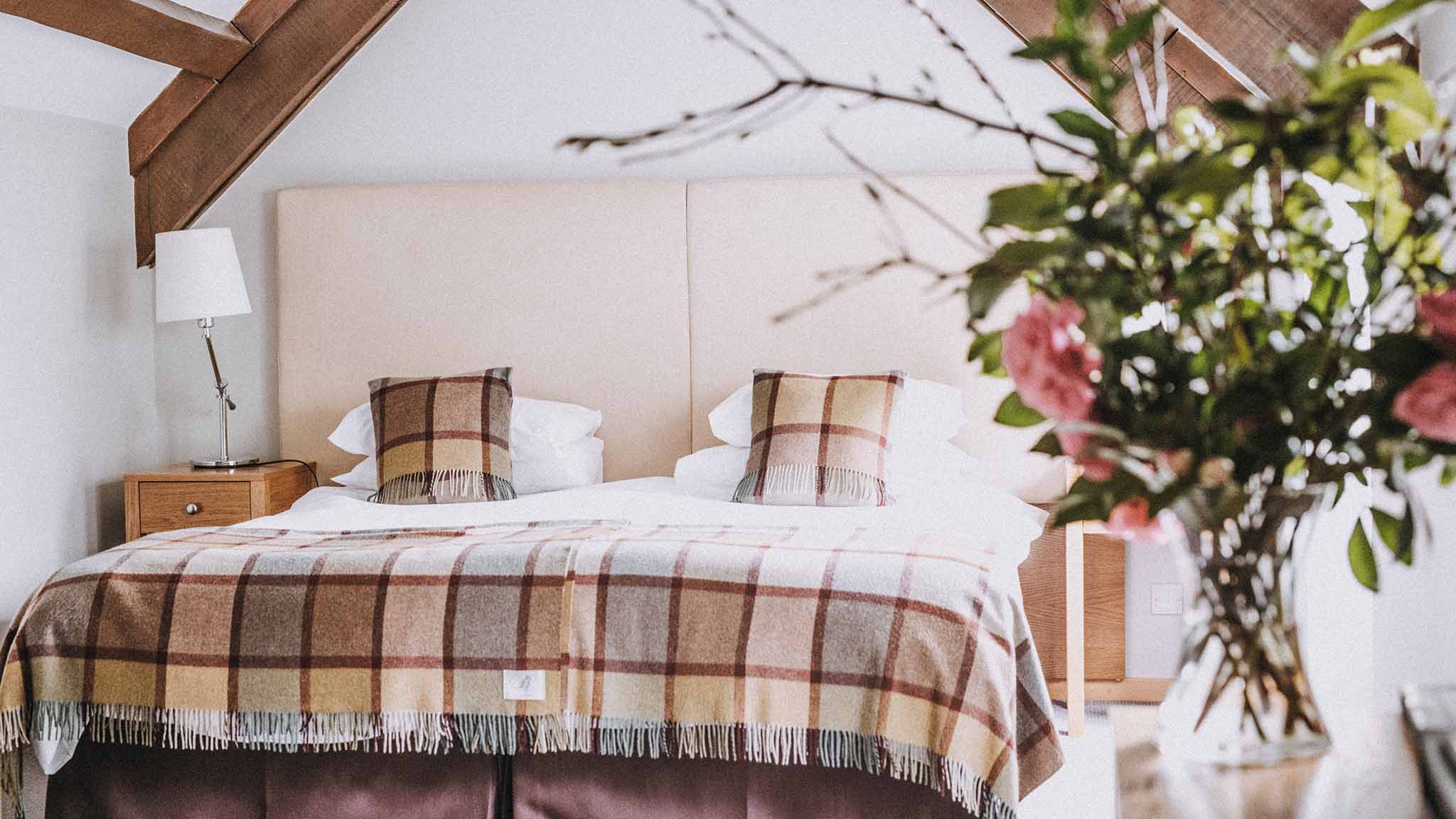 It is also possible, subject to availability, to upgrade your accommodation to a single or double en-suite bedroom in our beautiful and historic courtyard. An upgrade to a single room with en-suite bathroom is an additional £25 per night and a double room with en-suite bathroom is an additional £40 per night.
If you would like to upgrade, please first book with residential option included, and then contact our Guest Services team on 01803 847101 or email guestservices@dartingtonhall.com to check availability. Our Guest Services department is open daily, 8am–8pm.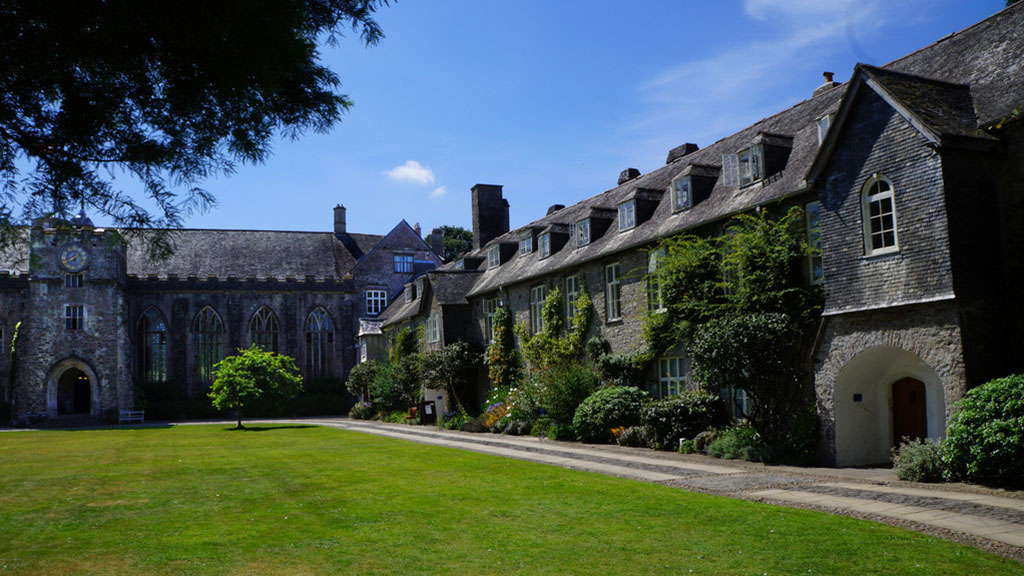 ---
---
Offer: Special rate for Dartington Members
Dartington Members will receive a 10% discount, applied when they log in during the checkout process. For more information about Membership,
click here
(opens in new tab).
Related Events
View All Schumacher College Short Courses