Magic Medicine [15] + Discussion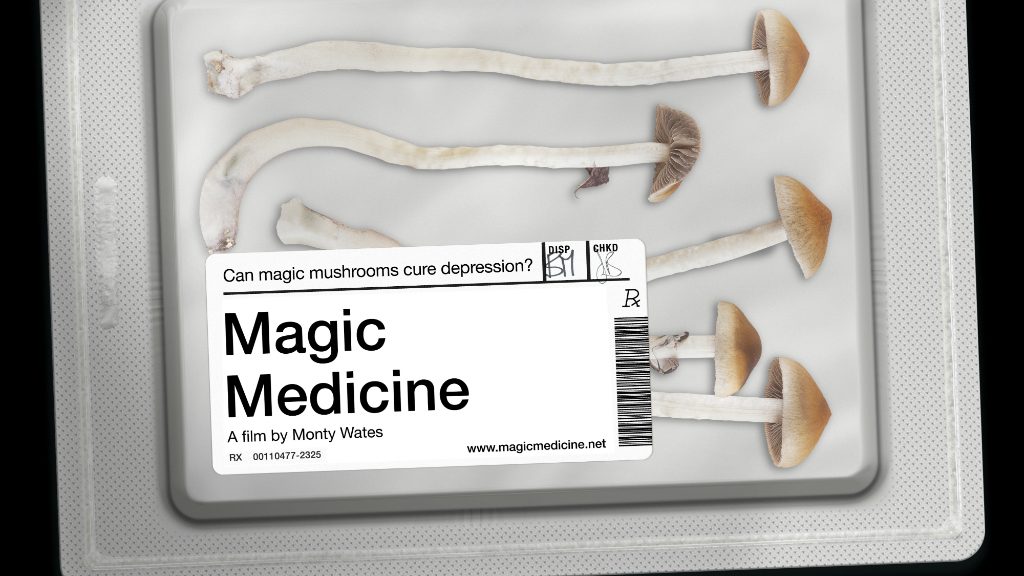 Can magic mushrooms cure depression? Over four years, filmmaker Monty Wates was given exclusive access to the first ever medical trial giving psilocybin (the psychoactive ingredient in magic mushrooms) to volunteers suffering from the condition. His remarkable documentary debut follows three volunteers and their families, as well as the ambitious staff running the trial, who hope this controversial treatment may one day have the power to transform millions of lives. With moving
footage of the patients as they seek to cope with their mental health issues, this is an intimate, engaging portrait of both the impact depression can have on our lives, and the exciting potential of new drug therapies.
The screening will be followed by a discussion of the growing field of research into the medicinal potential of psychedelic substances with Dr Andy Letcher, author of Shroom: A Cultural History of the Magic Mushroom and Lecturer at Schumacher College here at Dartington.
2018 | UK
"Is society's taboo disapproval needlessly holding back our understanding of this issue?"
Peter Bradshaw, The Guardian
About the Barn
The Barn Cinema offers a truly unique experience: a wide-ranging film programme, including independent arthouse, world and mainstream cinema, all within a truly beautiful, renovated 15th century barn.
Pre-Cinema dining at The White Hart
Attending an evening film? Take advantage of our Devon O'Clock Feasting – and we'll make sure you get to your film on time.
Click here for details
(opens in new tab).
Offer: Barn Cinema discount for Members
Dartington Members will receive a £1 discount, applied when they log in during the checkout process. For more information about Membership,
click here
(opens in new tab).
Visiting Dartington Hall
At our 1,200 acre estate, based in South Devon, there's plenty to explore – from the natural beauty of the grounds, to our visitor attractions and year-round events programme. You can also make a stay of it with our historic hotel or campsite, and enjoy award-winning food and drink in our cafes and restaurants.
About us
Dartington is an old place with a new story.
The Dartington Experiment began in 1925 and was based on the idea that humans are many-sided – and how we need environments that encourage our whole being to flourish, in connection with nature and each other.
This idea is as true today is it ever was.