Meet the artist: Jonathan McCree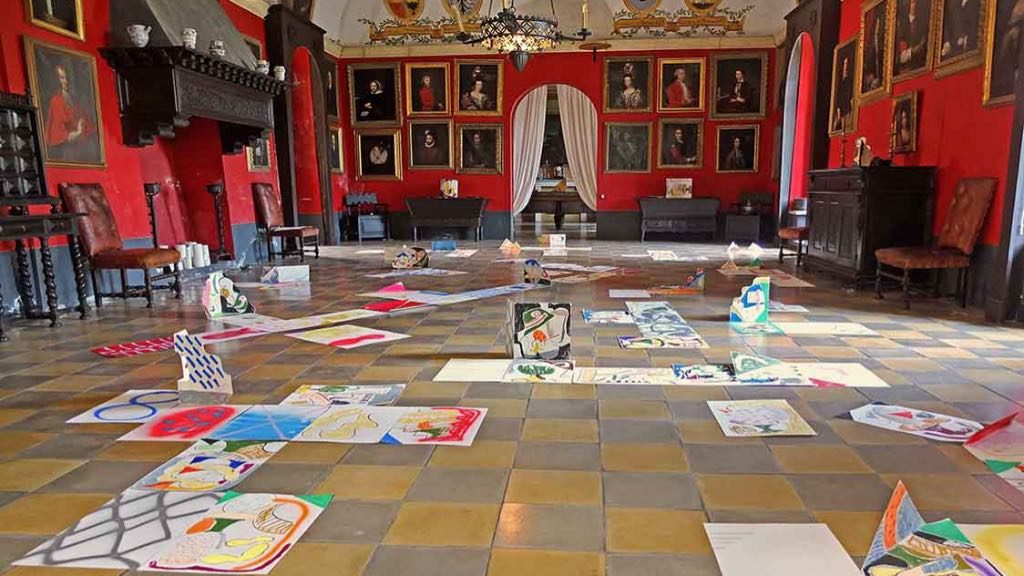 Details
Venue Space: Studio 20 (Arts Lab)
Event hosted by Arts Lab
When: October 12-15, 10am-5pm daily
Prices
Free. Donations welcome.
About this event
Artist Jonathan McCree invites you, the general public, to visit him during his four-day stay at Arts Lab. Having just returned from a residency in Venice, he continues his research with us. See what he's up to and get involved if the mood takes you.
Jonathan will first create a number of drawings and paintings based on responses to specific places around Dartington. He then invites you, the general public, to work with him in arranging, combining and building the work, in and around the spaces of Arts Lab. The final installation is planned as a way to share creative responsibility with the audience, so that the shape of the work keeps evolving over the duration of the residency. Arts Lab is open to visitors throughout the 4 days from 10am until 5pm. Come and meet Jonathan, have a chat and help him create something beautiful.
Jonathan says: 'If people photograph their own arrangements and post onto a designated Instagram hashtag, it would also create an evolving and complimentary piece of work on-line. All this would give me the chance to make a body of work, facilitate conversations around the work and explore collaborative ways of presentation, and develop ideas of on-line presenting and curating. I would be available to talk with any groups or individuals passing through Arts Lab over the period.'
Click here for more information about Jonathan.
About Arts Lab
Arts Lab CIC is an artist-run social enterprise that connects people with visual art and artists to help build happier and more connected communities.
Working in partnership with Dartington Arts from a large studio in the heart of the sumptuous Dartington Hall estate, Arts Lab provides a programme of events for all of workshops, exhibitions, talks and residencies, a research hub for artists, and outreach for youth, health and prison services, schools, colleges, refugee projects and local businesses.
Click here for more Arts Lab courses or find out more about the project at arts-lab.co.uk.
Related events
---
More to Enjoy
---
About us
Dartington is an old place with a new story.
The Dartington Experiment began in 1925 and was based on the idea that that humans are many-sided – and how we need environments that encourage our whole being to flourish, in connection with nature and each other.
This idea as true today is it ever was.
Find out more about what we do