New Food Economies
Explore how alternative economic models can provide more resilient and sustainable food systems
BOOK NOW
Monday 24 April – Friday 26 May 2023
Nathan Einbinder, Melissa Harvey, Simon Platten, Jay Tompt, Elise Wach, Colin Tudge and guest lecturers Jules Pretty, Carolyn Steel, and Jyoti Fernandes.
Dartington Trust, South Devon
Deposit: £150* | Full Course: £1,500 (accommodation and meals not included)
Booking deadline: 3 April 2023
Bursaries are available – find out more here.
IMPORTANT TO KNOW
You don't need any formal qualifications to take this course, but you need to be aware that you will be studying alongside Masters students. So that we can ensure your fit with the group, we ask that you have a short conversation with a member of the teaching team before enrolling on the course.
HOW IT WORKS
*A deposit is required to register your interest. The Programme Lead will then contact you to arrange a short call before you make the full course payment. In the event that the course is not suitable for you, the deposit will be refunded.
About this course 
New food economies challenge our conventional food systems by providing alternative models for nurturing biodiversity and community and creating more resilient and sustainable food systems, healthier food, and regenerate local economies. 
In this course participants explore the issues with our existing 'cheap' food systems that ignore environmental, health and social costs. With alternative economic models we can provide a more resilient and sustainable food system, healthier food and regenerate local economies.  
This course investigates how regenerative food systems can enhance natural capital for benefit of communities, and how shorter food chains benefit both farm producers and food consumers. 
Participants will analyse our present food system, both locally and worldwide, to understand why it delivers under-priced and unhealthy food. We will discuss the role of the circular economy in improving the health of the system as a whole, including environmental and human health. 
Participants will come away with an understanding of new avenues for policy and enterprise and introducing innovative approaches to regenerative practices, which enhance soil, water, biodiversity and human health.  
On this course you will…
Analyse the present food system throughout the world, particularly the UK's role, and why it delivers under-priced food that makes us ill.

 

Explore models of circular economy, and regenerative practices at all stages of the food system

 

Evaluate how shorter food chains benefit both farm producers and food consumers

 

Identify positive ways to introduce innovative and regenerative approaches throughout the whole food system.

 
'As part of my PhD studies I was able to visit Schumacher college and attend a short-course, the regenerative food economics module. The short course option was a great opportunity to experience the MSc, in a two-week period I gained great insight into food economics from fascinating speakers, met amazing people and felt part of a community that is genuinely working toward regenerative food systems. The experience has left an indelible mark not only on my PhD but in my life in general and my aspiration going forward.' – Richael Connolly, Cork, Ireland 
This course offers the opportunity to join the first module of our Higher Education programme 'Regenerative Food, Farming and Enterprise' as an unaccredited student.
To study on an accredited basis, please see the MSc course programme page.
OUR LEARNING COMMUNITY
Our courses are part of the wider Learning programme at Dartington, and you will join a community of students on site studying at Schumacher College and Dartington Arts School as well as other short course participants, volunteers and visitors.
While you are here we invite you to take part in our learning community life by attending morning meetings, taking part in activities such as meal preparation and clearing, and evening social events. This is entirely voluntary, but participants tell us that taking part adds to their experience at Dartington.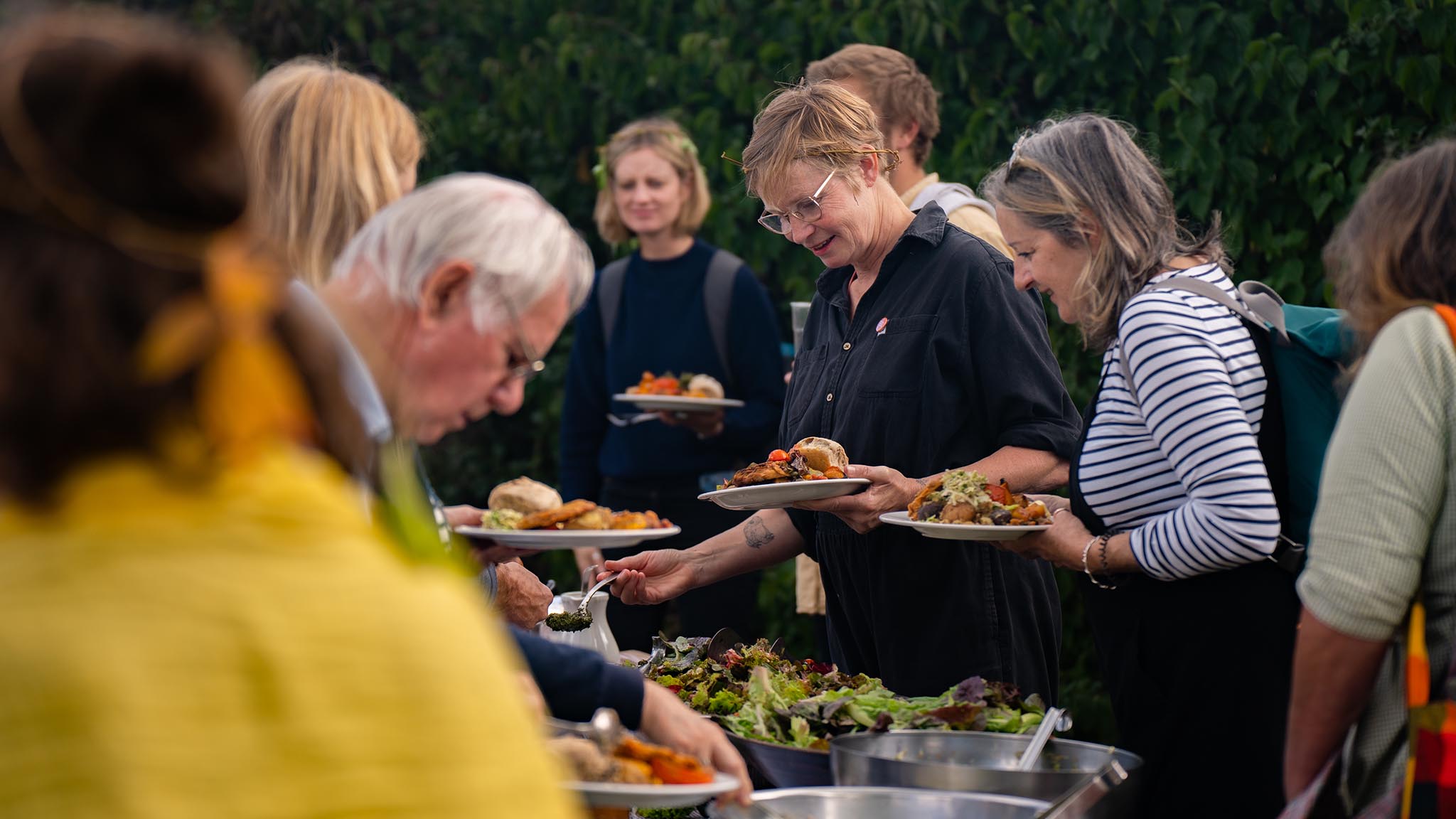 teaching dates
On-site teaching dates: 
Monday 24 April – Friday 5 May
Online teaching dates:
Monday 8th May – Friday 26 May
Please note that the course fee does not include accommodation and meals for the on-site portion of your course.
Should you be accepted onto the course, our Short Course team will advise you on how to book our accommodation and catering options.
Book now
Please note that you will need to place your Deposit by the Booking Deadline specified above, so that we - and you - have time to prepare for your course.
Once you have placed your Deposit, you will be contacted by our Short Course team who will advise on next steps. Your application will then be considered by the Programme Lead. If you need to contact us in the meantime, you can do so by emailing shortcourses@dartington.org.
---
---
Offer: Special course rate for Dartington Members
Dartington Members will receive a 10% discount (applies up to the value of £1,000), applied when they log in during the checkout process.
Please note that for events over £1,000, your discount will apply only if you pay in full, or when you settle the remainder of your course fee (if you choose to place a deposit initially)
. For more information about Membership,
click here
(opens in new tab).
Related Events
View All Courses