A Woodland Adventure in the Deer Park
Details
Venue Deer Park, Dartington
When: Thursday 21 February. Choose from two sessions: 10am-12noon or 1.30-3.30pm
Prices
EARLY BIRD RATES AVAILABLE: £4 per person or £15 per group of four (add four tickets to your basket and this rate will be applied automatically).
On the day tickets: £5 per person
Babes in arms: free
Full details on booking and visiting

Next date 21st February 10:00 am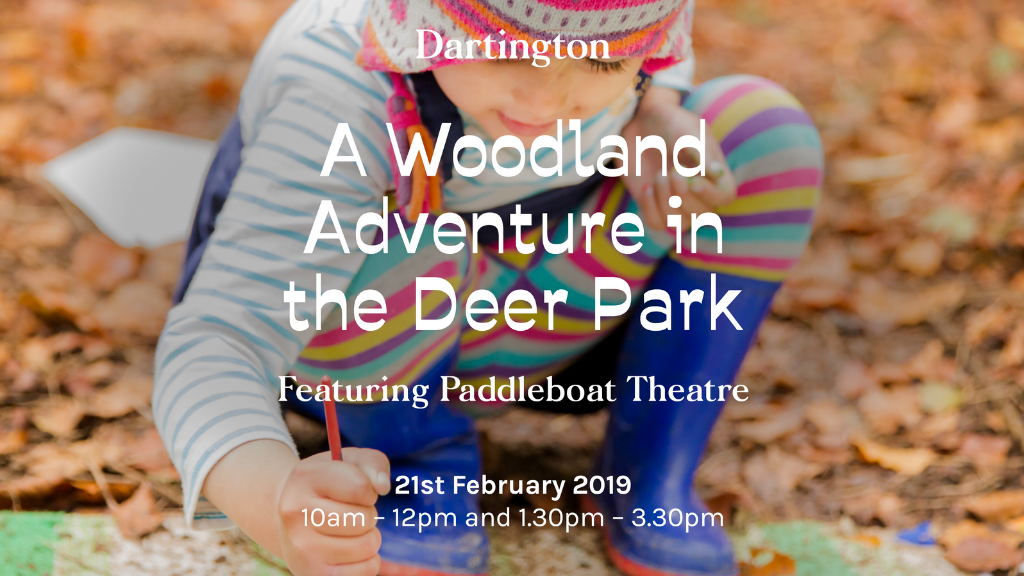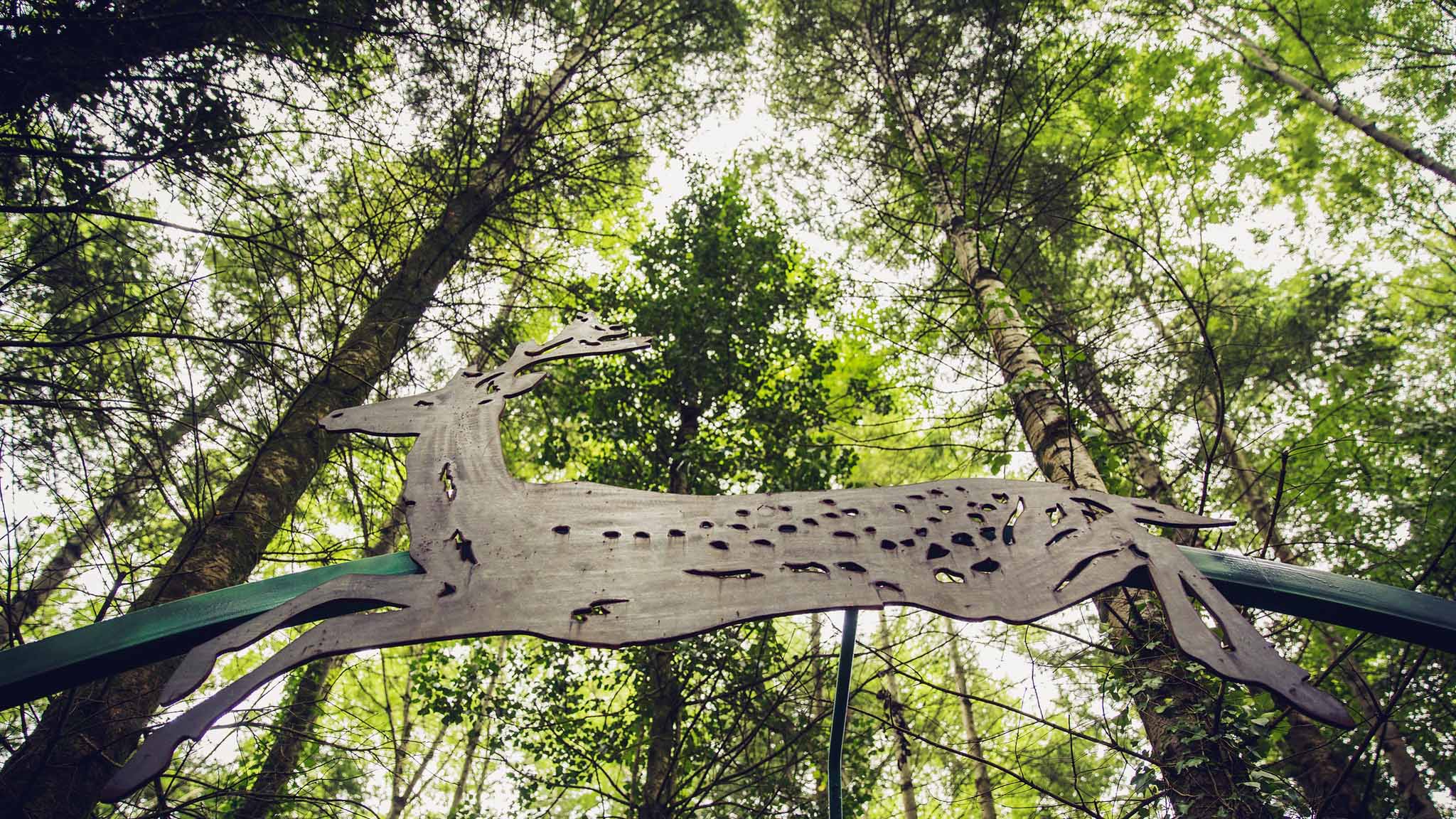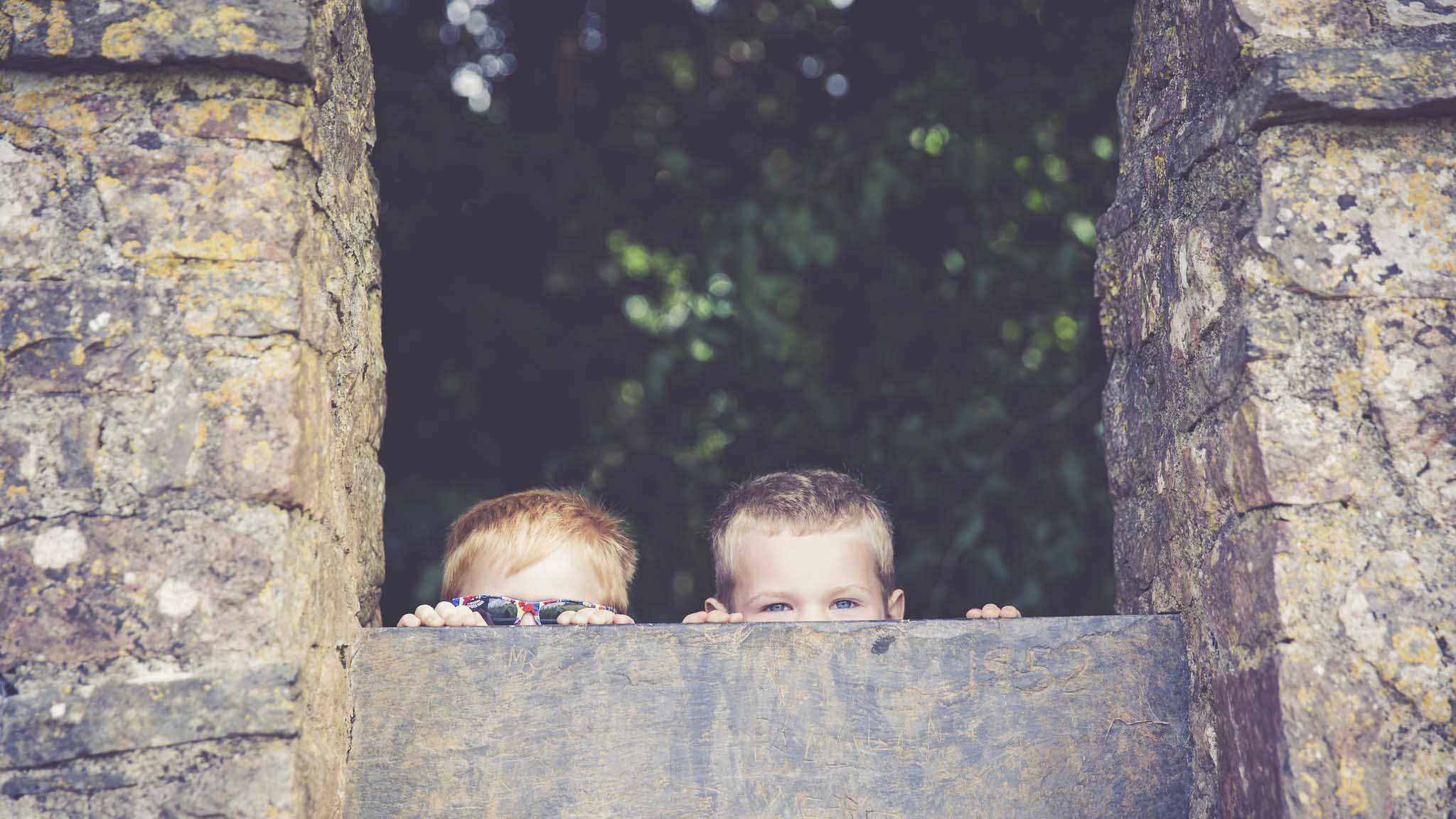 The latest in our popular series of Deer Park family events is all about recapturing your adventurous spirit – through engagement in the outdoors, play and messiness – and lots of mud!
We are delighted to welcome Paddleboat Theatre Company back to the Deer Park for a special outdoor show, and we've also teamed up with Arts Lab, Mud Tots and others to offer a range of exciting, hands-on workshops for children up to the age of 12 (although it's not unusual to see the adults getting stuck in, too).
With tractor and trailor rides and hot food and drink also available, our Woodland Adventure is a great family activity, whether you choose a morning or afternoon session.
What does your Woodland Adventure include?
– Entrance to the event
– Entry to The Paddleboat Theatre's Company's outdoor production, 'According to Arthur' (see below for details)
– Access to the various workshops available on the day (you will have time to attend at least one workshop – see below for details)
– The 'Charcoal Trail': a fun explorative trail that will lead participants through Deer Park and the wider estate
– Access to Tractor and Trailer rides and hot food and drink (charge applies)
Event programme
Some activities are drop in; others you will need to sign up to on the day – but everyone will be able to access at least one full workshop, the Outdoor Theatre and the Charcoal Adventure Trail during their session. Full info will be provided on booking.
| Activity | Details |
| --- | --- |
| The Paddleboat Theatre Company presen: 'According to Arthur' | Meet Arthur - an odd old man who lives all alone in his attic. He never ventures into the outside world; instead, he spends all of his time with his only friend - the Moon. But now, Arthur needs your help! The clouds have covered the sky and the Moon is nowhere to be seen, and without it Arthur's life suddenly feels empty. Paddleboat Theatre Company invite you to bring your unbounded imagination as together we try to help Arthur find the Moon - arrive at the clearing, grab a seat on our hay bales and watch! |
| Mud Tots | Messy mud play aimed at toddlers. Find us to the right hand side of the clearing! |
| Book Making | Make books out of woodland materials. Use some Charlie charcoal to complete the special trail or find some other imaginative use for your book. |
| Charcoal Workshops & Charcoal Burn | Explore charcoal making through all its stages. Make charcoal to help create our collaborative artwork with Arts Lab (see below) or complete a special charcoal trail, starting at the viewing platform and ending at Arts Lab. |
| Charcoal Adventure Trail | A special trail leading you from the woodland back to Dartington Hall and Arts Lab. Children will explore the woodland through charcoal activities, rubbings and fun activities. |
| Moonscapes | Use a variety of wax tools to make a drawing of a moon, before adding watercolour to turn a wax drawing into a magical night time scene. You could also try adding a black silhouette... |
| Clay Landscapes | In this workshop, you will be given a clay to make your own clay landscape using woodland materials. Lots of tools and ideas will be available for you to create a magical landscape of your own. Make sure you share your creation on Facebook! |
| Woodland Homes | Children will be given a paper plate or bowl to make their own woodland home using woodland materials. |
| Arts Lab | Make a collaborative piece of artwork with Sara from Arts Lab. You can come straight to the lab or follow the Charcoal Adventure Trail (see above). |
| Woodland Carpets | Come and make your own woodland carpet using all sorts of woodland materials. |
Important details about booking
The day after you book your tickets, keep an eye out for an email from us with full details of how to plan your day (including maps, timetables and information on getting around).
Woodland Adventure: Early Bird Offer
Book ahead of the day and take advantage of our early bird rate of £4 per ticket (£5 on the day). Add four tickets to your basket and a further 'family rate' discount will be applied (four tickets for £15).
Visiting Dartington Hall
At our 1,200 acre estate, based in South Devon, there's plenty to explore – from the natural beauty of the grounds, to our visitor attractions and year-round events programme. You can also make a stay of it with our historic hotel or campsite, and enjoy award-winning food and drink in our cafes and restaurants.
About us
Dartington is an old place with a new story.
The Dartington Experiment began in 1925 and was based on the idea that humans are many-sided – and how we need environments that encourage our whole being to flourish, in connection with nature and each other.
This idea is as true today is it ever was.