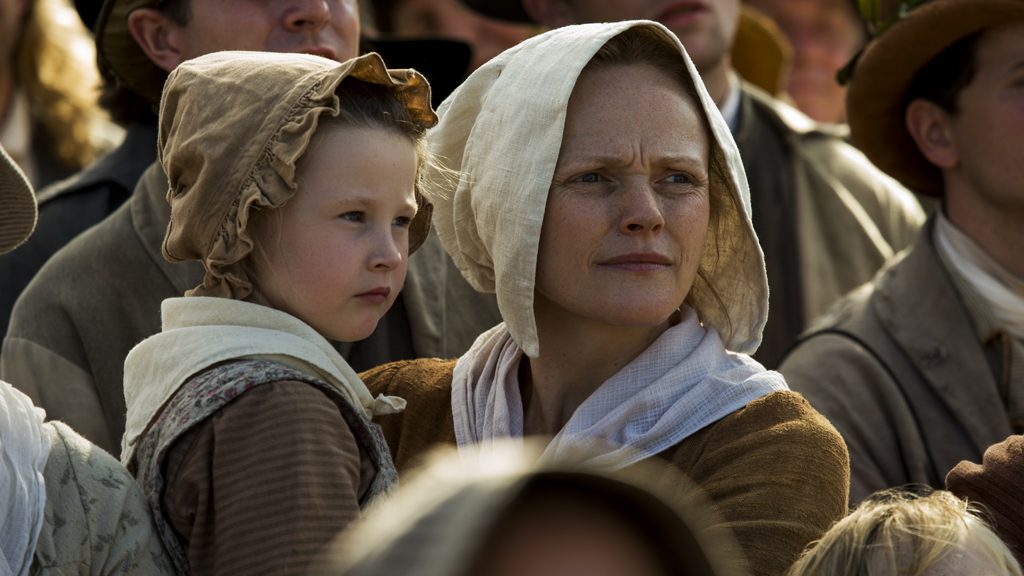 About this event
Mike Leigh orchestrates a superb ensemble cast, including Maxine Peake and Rory Kinnear, in this rousing, sweeping tale of a defining moment in British democracy: the infamous Peterloo Massacre of 1819.
Returning from the battle of Waterloo, shell-shocked soldiers find their hometowns ravaged by the gentry. A peaceful protest march is arranged, where radical orator Henry Hunt (Kinnear) will speak, but as the day approaches the situation becomes dangerously volatile. Weaving class consciousness, family dynamics, hypocrisy, humanism and the stories of everyday people into a socialist tapestry, Leigh depicts an historic act of state brutality with huge contemporary relevance.
2018 | UK
★★★★★
"Leigh lets rip with the great and terrible scene of Peterloo: with all its terror, panic and strange, nauseous excitement."
Peter Bradshaw, Guardian
More Film
---
More to Enjoy
---
About the Barn
The Barn Cinema offers a truly unique experience: a wide-ranging film programme, including independent arthouse, world and mainstream cinema, all within a truly beautiful, renovated 15th century barn.
Film Prices
After 4pm Film: Full Price: £8.20 / Concessions: £6.95 / Young People / Student: £5.80
Before 4pm Film: All Tickets: 5.80
Monday night film: £5.80
BarnKids films: Adults: £5.80 / Children: £4.30
Concessions: Dartington Members, over 60s, full time students, young people (under 16), unemployed visitors, and DHT employees are all entitled to concessions of varying degrees. Please provide proof of eligibility at time of purchase, or at time of collection.
All Barn Cinema listings
The Barn is found on the Dartington estate, where a programme of events and visitor attractions operate year-round, and artists, makers, farmers, educators, craftspeople and entrepreneurs live and work – activity all inspired by our founders' vision of a 'many-sided life'.
Find out more