Poetry, Science and the Evolution of Consciousness
Exploring Owen Barfield's theory of metaphor to radically rethink our accepted theories of evolution
BOOK NOW
Every Wednesday, 6-8pm BST, from 19 April – 24 May (6 sessions)
Online course.  Please check your time zone as courses are not generally recorded. 
Unless otherwise stated, our Short Courses are for adults 18+ years
About this course
By delving into the depths of language, this course explores how our present mode of consciousness is the result of a long period of individualisation and separation from a living, animate cosmos. Consciously participating in the language of poetry and holistic science invites us to return meaning to a meaningful world.
This literary approach to anthropology shows, on the one hand, an historical evolution from a participatory to a detached form of consciousness and, on the other hand, the path to a participatory consciousness through poetry and holistic science.
The focus of this course is on Barfield's two major works, Poetic Diction and Saving the Appearances, with examples of holistic, participatory approaches to philosophy and science drawn from Ludwig Wittgenstein, J.W von Goethe and Rudolf Steiner.
In 1928, C.S. Lewis informed Barfield of his influence on J.R.R. Tolkien, telling Barfield that "your conception of the ancient semantic unity had modified his whole outlook, and he was always just going to say something in a lecture when your concept stopped him in time". What was it that Barfield taught Tolkien, already a respected philologist at Oxford University, that changed so radically his conception of the history of language and its relation to world evolution?
In this course we will explore the key ideas in Barfield's books, which show that the recorded history of language tells an evolutionary story, which is at odds with the prevailing narrative that consciousness arose out of inert matter. Barfield's study of the evolution of consciousness shows that we have to radically rethink our accepted theories of evolution and give consciousness or spirit a foundational and primordial role, rather than inert matter.
This course explores not only how our present mode of consciousness is the result of a long period of individualisation and separation from a living, animate cosmic consciousness, but a foundation for nurturing and developing a living relationship with our animate cosmos through participatory poetic and scientific practices.
What you will gain from this course:
An understanding of linguistic change.
An understanding of the function of metaphor.
Knowledge of the change of consciousness attested by poetic, scientific and religious texts.
An understanding of original participation, the disenchantment of nature and final participation.
Knowledge of participatory holistic approaches to nature.
This course is for you if YOU ARE:
Interested in how language works
Intrigued by the power of poetry
Eager to explore the role of metaphor in poetry and science
Curious about the history of consciousness
Interested in holistic science
Feel the time is ripe for a new way of seeing
"The expertise of the teacher in mathematics and physics as well as in literature made this course quite unique and very enriching." – participant feedback.
Please note that this course will be recorded for participants to review or catch up on a session. Recordings will not be used for any other purposes or made available to anyone outside the course.
10% discount available when booked with Archetypal Geometry – Foundations for a new Consciousness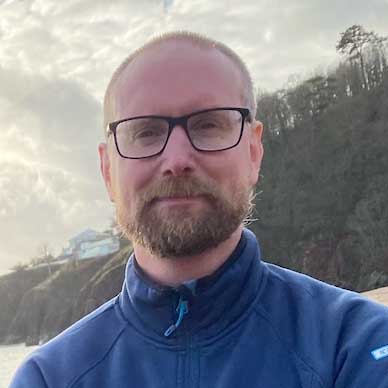 Troy Vine
Troy Vine completed a PhD in particle physics at University College London with research undertaken at the Fermi National Accelerator Laboratory, near Chicago. He is currently doing a PhD in philosophy at the Humboldt University of Berlin with a thesis focusing on methodology and ontology in the colour investigations of Descartes, Newton, Goethe and Wittgenstein. He is also an Associate Researcher at The Field Centre, near Stroud, England and a translator and editor of studies in holistic science.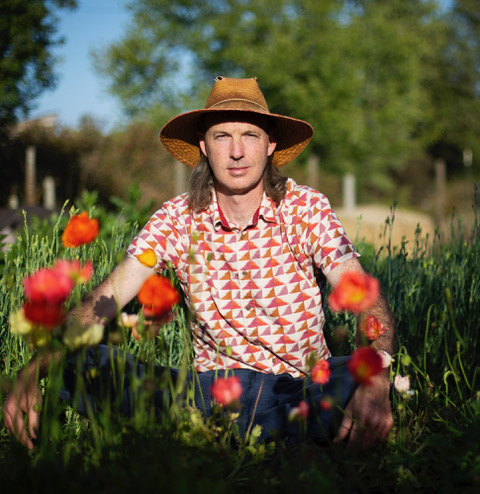 Jeremy strawn
Jeremy Strawn is a philosopher, teacher, farmer, and geometer. Since 2007, he has been guiding high school students and adults on journeys into the vast geometric landscape beyond the confines of mainstream thought.
Book now
Begin your online booking below. You will receive an e-ticket for this event. You are welcome to email us at shortcourses@dartington.org with any queries you have. Full Short Course T&Cs can be found here >
If you place a deposit, you will be contacted by us four weeks before the course start date to pay the outstanding balance. You will also be contacted with full details about the course before you arrive.
Please note that in most cases bookings for all our Short Courses close at midday on the Thursday before the course begins. This enables us to give you the best possible course experience and ensures all bookers receive the relevant course materials before they arrive.
---
---
Offer: Special rate for Dartington Members
Dartington Members will receive a 10% discount, applied when they log in during the checkout process. For more information about Membership,
click here
(opens in new tab).
Related Events
View All Schumacher College Short Courses