Practical Residency In Agroecology
Spend 6 months on the land at Dartington, learning how to grow food in an ecologically sensitive way.
APPLY NOW
*This course was formerly titled 'Practical Residency in Sustainable Horticulture'*
April – October 2024. The residency runs for six months over the growing season, including a two-week break to allow time for rest and reflection.
2024 COURSE APPLICATION DEADLINE:
Wednesday, 1 November 2023
Amy Cairns, Harriet Knight
Schumacher College, Dartington Trust, South Devon
Please note these figures are undergoing review and may change slightly for our 2024 course.
Residential: £8,400
Non-Residential: £5,400*
Course fees include a stay in private accommodation with shared bathroom and all vegetarian meals from supper on the day of your arrival through until the lunchtime before your departure. Fee also includes any field trips, materials as well as all teaching sessions.
*For students who already live locally and to enable us to take more students, it may be possible for you to live off-site. This would reduce your fees (to a price TBC). Please indicate if you would prefer this option. This will only be possible for a small number of students.
about this course
Join us for an exciting opportunity to learn the practical skills needed to grow food and practice horticulture whilst working with nature and biological cycles.
Our current mainstream food system is in need of profound healing and repair. If you want to gain skills and learn about new approaches to help achieve this, then this six month residency is for you. Explore with us how to protect and restore the soil, foster and sustain a healthy ecosystem, and use renewable resources whilst growing an abundance of delicious vegetables for use in the college kitchens.
Schumacher College has an international reputation for its holistic and systems approach to sustainability. We have over nine acres of land integrating food production with beauty, biodiversity and quiet spaces for contemplation.
We adjoin Martin Crawford's 27 year old forest garden and are close to his research trials site. We are two miles from Totnes, home of the Transition Movement and are part of the historic Dartington Trust estate, with its beautiful listed gardens. We have an outstanding network of local horticulture projects, many of whom support the course with volunteering placements and opportunities for site visits.
In addition, on completing the course, you will have the opportunity to apply for our Regenerative Farming Incubator Programme which offers access to land from which to launch your own enterprise.
Download the full Course Information Pack here >
What you will be doing
The residency is full-time for 6 months including a 2 week break. Each week you can expect to be in the Schumacher gardens for up to 4 days helping grow and harvest local organic food in an ecologically sensitive way for the college community. You will experience the pleasure and challenges of growing vegetables in regenerative ways with minimal machinery.
Alongside this there is a mixture of workshops, seminars, structured practical activities and site visits. We have built up strong links with other local growing projects and you have the chance to volunteer regularly for half a day a week during your time at the college to gain wider perspectives on growing with and for others.
"Growing food, like eating, is a community activity. The Growers network in Devon is a supportive community of passionate people who love to share their skills, knowledge and experience with others. We are proud to be part of that network, contributing to the health of the soil, diversity of ecology and provision of local, nutritious food."
– 20-2021 course student
Integral to the College's international learning community, you will get to know students, staff and volunteers through daily meetings and shared activities. There is also a diverse programme of events and evening talks, offered by college residents, visiting teachers and local experts.
The college pedagogy rests on three foundations of Peer to Peer Learning; Whole Person Learning and Learning by Doing.
"An ounce of practice is generally worth more than a ton of theory."
― E. F. Schumacher, Small Is Beautiful: A Study of Economics as if People Mattered
watch: overview of the agroecology residency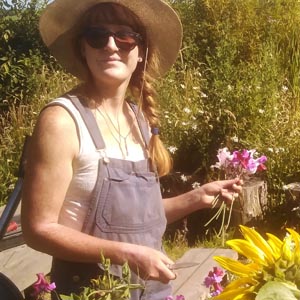 Amy Cairns
Amy is the Course Leader for our Agroecology Residency programme. She is passionate about small-scale community gardening projects and is particularly interested in growing organic salads and cut flowers. Having trained with The Wildlife Trusts in agroecological community food growing, she went on to run a community garden and urban horticulture course in Bristol. She moved to Devon to work as a gardener at meditation retreat centre The Sharpham Trust, and is passionate about spreading the message of the benefits of nature connection and sustainable food growing practices. In her spare time Amy loves to read and spend time by the sea.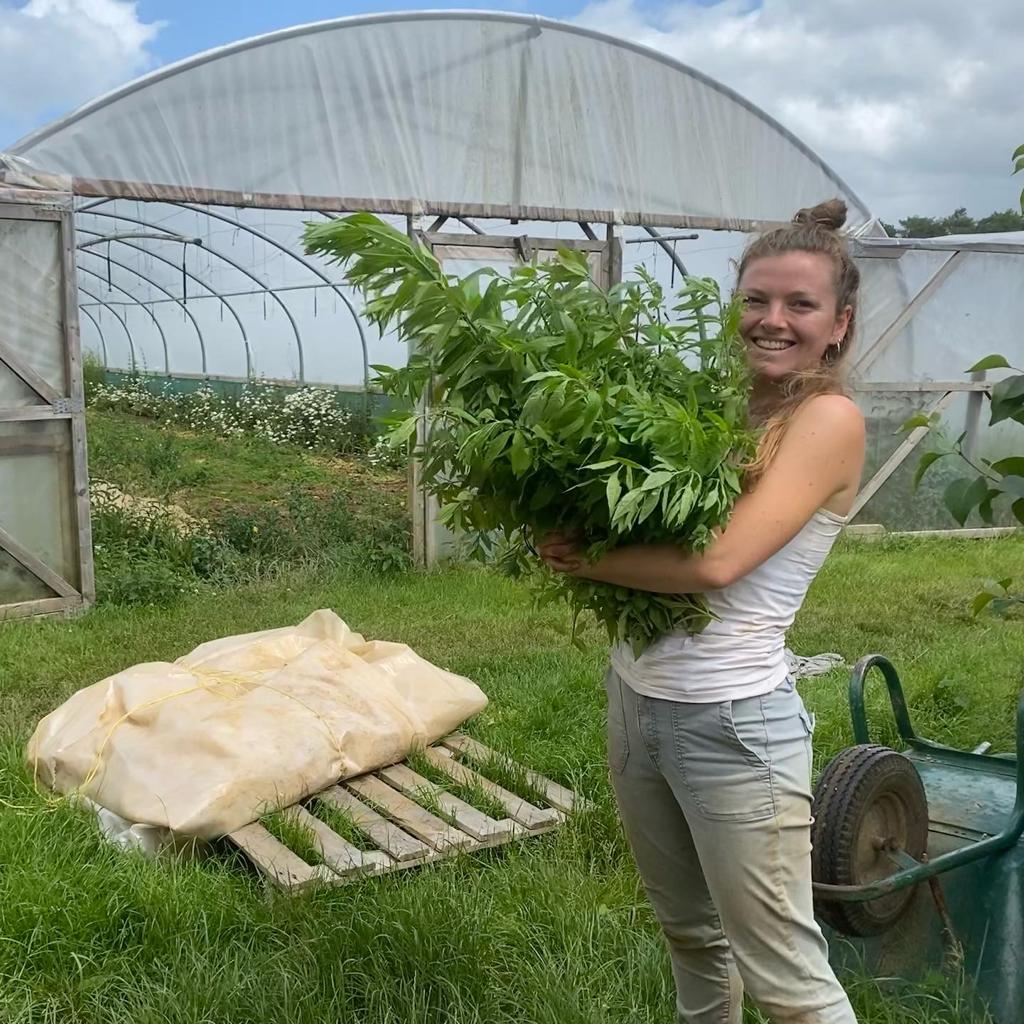 Harriet knight
Harriet is the Head Grower for Schumacher College. She grew up on an organic farm in North Devon and has a deep rooted connection with sustainable food production. After Studying Oceanography and spending some time at sea, Harriet made her way back to organic farming after becoming disheartened by the climate crisis. Agroecological growing, education and community feel to her like a tangible way to make a positive impact on the world. Harriet has spent time working on organic farms in both hemispheres, on a range of scales and set-ups. In recent years she worked as a commercial organic veg grower in Gloucester.
apply now
For this course, we are accepting applications (by the deadline given above) via our course application form. You'll be asked for key details about you, and you are required to provide references.
On receipt of your application, we will contact you to confirm your place and details around payment of the course fee.