Saturday 29 July 2023, 7:30pm
Great Hall, Dartington Trust, South Devon
About this event
Described as "…the unsurpassed British glory of the baroque violin", Rachel Podger makes her long-awaited Dartington debut with a solo performance of virtuosic music that places the violin at the centre of the musical universe. Inspired by acclaimed album, Tutta sola ("all alone") – winner of two BBC Music Magazine Awards, including Recording of the Year – the programme weaves music by Bach with traditional Celtic tunes, movements from rare manuscripts, and showpieces from 17th and 18th century Europe by von Westhoff, Tartini, Matteis and more.
Johann Joseph Vilsmayr
Partita no. 6 in A major from Articifiosus Concentus pro Camera (1715)
A Suite of short movements from the Noguiera and Klagenfurt manuscripts
Johann Sebastian Bach (arr. Chad Kelly)
Toccata and fugue in A minor, BWV 565
Nicola Matteis
Fantasia con discretione
Chad Kelly
Phantasia for solo violin
Giuseppe Tartini
Piccole Sonata, no. 17 D2
Johann Paul von Westhoff
Suite pour le violon seul sans basse continue parue dans Le Mercure Galant de janvier 1683
A set of Celtic and Traditional tunes and Playford's Dancing Master
Dartington Music School School & Festival 2023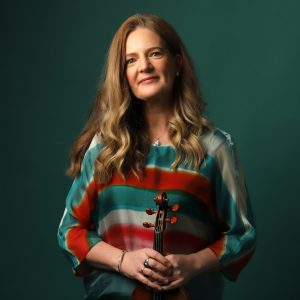 Rachel Podger
"Rachel Podger, the unsurpassed British glory of the baroque violin," (The Times) has established herself as a leading interpreter of the Baroque and Classical. She was the first woman to be awarded the prestigious Royal Academy of Music/Kohn Foundation Bach Prize in October 2015, Gramophone Artist of the Year 2018, and the Ambassador for REMA's Early Music Day 2020. A creative programmer, Rachel is the founder and Artistic Director of Brecon Baroque Festival and her ensemble Brecon Baroque; she is Principal Guest Director for Tafelmusik for the 24-25 and 25-26 seasons, Artist in Focus at Kings Place for 23-24, is Patron for The Continuo Foundation and an Ambassador for the Learned Society of Wales. Rachel is the 2023 BBC Music Magazine Recording of the Year and Instrumental Award winner for her solo album Tutta Sola.
Summer Festival Booking information
We're delighted to welcome you back for another glorious summer of live music. In line with current guidance, audiences are no longer required to wear masks, however you may elect to wear a mask in more crowded indoor environments and you may see some of our staff doing the same.
You can book online any time by clicking the link below. Alternatively, if you have any queries about this event or want to book over the phone, get in touch with the Box Office on 01803 847070 (lines are open 1-7pm) or boxoffice@dartington.org.