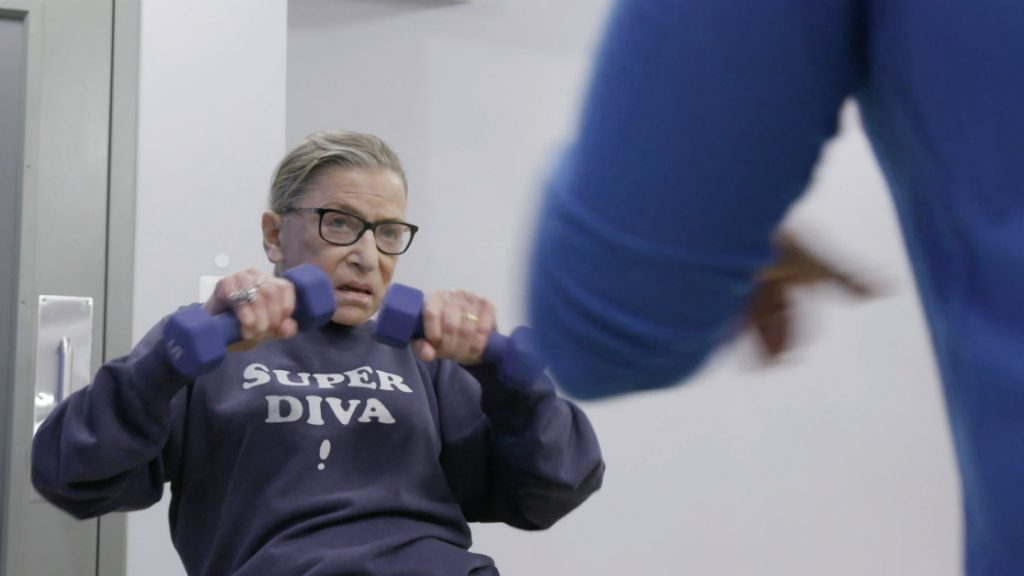 Even before the controversial (but ultimately successful) nomination of Brett Kavanaugh to the United States Supreme Court, Justice Ruth Bader Ginsburg had garnered attention in the age of Trump's presidency.
She has become a pop culture and feminist icon, as well as holding widespread recognition for the scale of her professional legacy. Even now, the Democrats are desperately hoping the diminutive (but clearly very tough) 84-year old will stave off retirement to stay on an increasingly conservative bench. Betsy West and Julie Cohen's tremendously inspiring film documents the birth of an unlikely rock star – exploring her personal background, media appearances, and legions of admirers, even her work-outs –showing how her legal battles have changed the lives of American women for generations to come.
2019 | USA |  Documentary
"The last line of defense against the forces of darkness."
Ed Pilkington, The Guardian
Triple F-rated

The F-Rating is awarded to films directed by a woman and/or written by a woman. Films that also feature significant women on screen in their own right are Triple F-Rated.
About the Barn
The Barn Cinema offers a truly unique experience: a wide-ranging film programme, including independent arthouse, world and mainstream cinema, all within a truly beautiful, renovated 15th century barn.
Pre-Cinema dining at The White Hart
Attending an evening film? Take advantage of our Devon O'Clock Feasting – and we'll make sure you get to your film on time.
Click here for details
(opens in new tab).
Offer: Barn Cinema discount for Members
Dartington Members will receive a £1 discount, applied when they log in during the checkout process. For more information about Membership,
click here
(opens in new tab).
Visiting Dartington Hall
At our 1,200 acre estate, based in South Devon, there's plenty to explore – from the natural beauty of the grounds, to our visitor attractions and year-round events programme. You can also make a stay of it with our historic hotel or campsite, and enjoy award-winning food and drink in our cafes and restaurants.
About us
Dartington is an old place with a new story.
The Dartington Experiment began in 1925 and was based on the idea that humans are many-sided – and how we need environments that encourage our whole being to flourish, in connection with nature and each other.
This idea is as true today is it ever was.