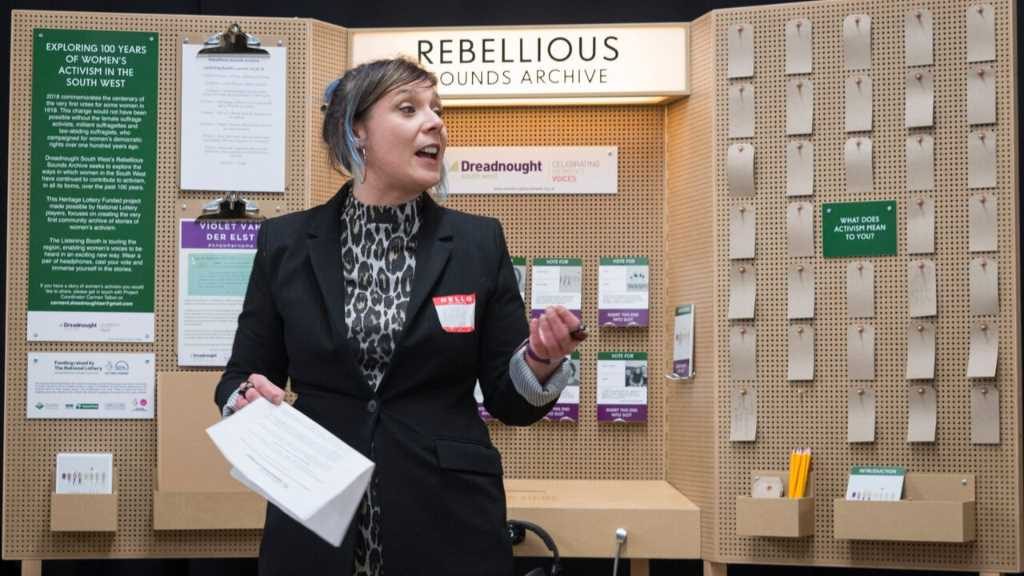 Details
Venue Visitor Centre
Event hosted by Dreadnought South West
When: Friday October 5 – Friday October 12, 9am-5pm (during Visitor Centre opening times)
Prices
Free
About this event
A Heritage Lottery Funded project created by Dreadnought South West, to build the first community archive collection of oral histories about the activism of women in the South West.
This is the centenary year of the very first votes made by women. Dreadnought South West have built a contemporary archive of stories that illuminate and inspire. Come find out about this rich heritage and find connections to the women's suffrage campaign from 100 years ago.
The Rebellious Sound Archive is designed to look like a voting booth and excerpts from the oral histories collected have been loaded on to interactive voting cards. Listeners put on a pair of headphones and choose a voting card to place in the slot, unlocking hidden and untold stories of women's activism.
Related events
---
More to Enjoy
---
About us
Dartington is an old place with a new story.
The Dartington Experiment began in 1925 and was based on the idea that that humans are many-sided – and how we need environments that encourage our whole being to flourish, in connection with nature and each other.
This idea as true today is it ever was.
Find out more about what we do