Ongoing Covid-19 measures have led us to postpone a number of courses, including this one. If you are interested in this course, please complete the form below and we'll contact you once we've secured new dates.
£465 Non-residential | £685 Residential – see below for information on what's included
about this course
Regarding Landscape is a movement-based performance course, focused on landscape as an equal partner in the composition of performance works. Focusing on the idea of 'landscape' in its broadest sense, you will explore different approaches to collaboration, leading, and listening. We will share meals, plans, the Devon landscape, and our place in it.
Each day will provide time for writing, gathering, making, showing, reflection, and conversation. The focus will be on learning from and supporting each other. In the final session of the last day, the experiences met with on the course and further potential developments will be addressed. 
No artistic or performance experience is required. The novice and the expert can inspire each other and broaden the spectrum of possibility. Curiosity around creativity in the landscape, artistic devising strategies, and working with others, is all that is required.
What you will learn
Engage with a series of instructions and tasks leading you out into the surrounding landscape. Using a variety of methods you will create and develop new performative material, both indoors and outdoors, with responsiveness to the environment given a priority equal to our own involvement.
Over 4 days we will amass a body of work. Beginning with practical exercises to sense the dynamic of the group, participants will take the lead on defining methods and finding flexibility around who is leading. Alternating between making and sharing of performance work, you will be guided through individual reflection, group collaboration, and conversation. 
The structure of the course is not intended to create a particular style of work; instead, participants bring their own interests, approaches, and experiences to bear on the content and form of what they contribute and develop. 
On this course you will gain:
– New approaches to creativity and the landscape, collaboration, making work, responding to and reflecting on performance works.
– Insights into the generative vibrancy of negotiation and collaboration.
– Diverse strategies applicable not just in collaborative performance making, but in all aspects of daily life and work.
– A working retreat that should feel like a welcome break.
Each day will include time for both individual and group work, a guided combination of writing and physical activity, time outdoors, sharing of work, and will address the specific needs and aims of the group convened.
Working in partnership with the land and the weather, participants on this course will work together following prompts for composing performative material set initially by Karen Christopher and, in the course of things, invented by themselves or group partners.
Information for Participants
WHAT TO BRING
This course will involve working indoors and outdoors, and you will have ample opportunity to explore the beautiful Grade II listed gardens at Dartington and the countryside on the estate. Please bring appropriate outdoor footwear, clothing and a waterproof jacket.
Lunch will be provided on Tuesday to Friday. These communal meals are a vital part of the learning experience and we strongly recommend you attend them. Tea and coffee will be available throughout the course.
Please make sure that we know any dietary requirements before your arrival. You can let us know by getting in touch with the box office.
WHERE TO GO
Registration and Check-in for Residential Participants is from 3pm on Monday 22 March, in Guest Services, which is located under the Archway to the Main Courtyard at Dartington.
For most of the course you will be based in Studio 6 and Studio 20, at SPACE, (Number 33 on the core-estate map).
Each day will start at 10am, please make sure that you arrive 15 minutes before the start of the course.
PRE-COURSE DINNER
All participants are invited to an evening meal and drinks in The White Hart Feasting Hall at 6:00pm on Monday 22 March. Dinner will be socially distanced in a beautiful medieval room.
Please note this information is subject to change, please check back here before the start of your course.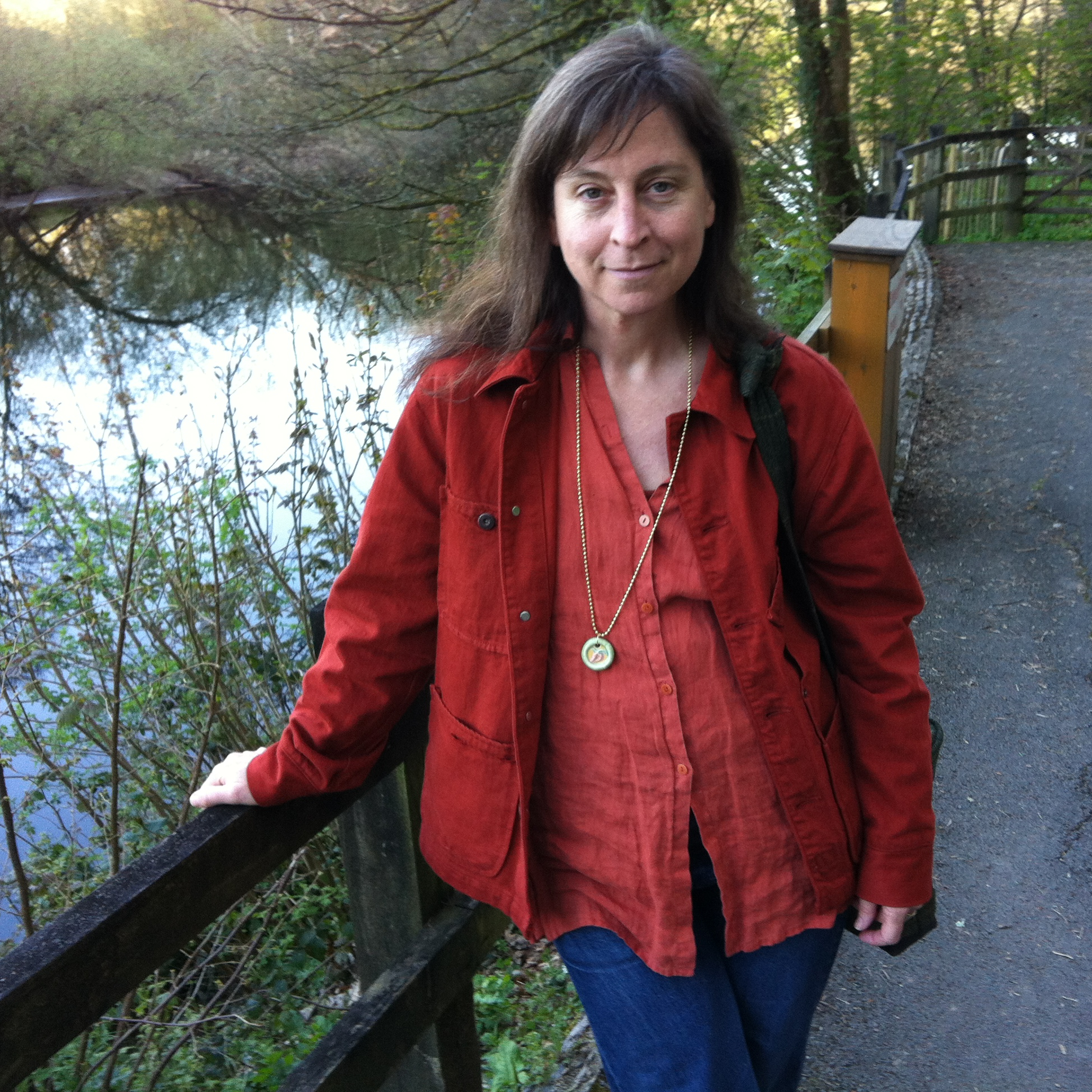 About the tutor
Karen Christopher
Karen Christopher is a collaborative performance maker, performer, and teacher. Her company, Haranczak/Navarre Performance Projects, is engaged in creating a series of duet performances. She was a member of the Chicago-based Goat Island Performance Group for 20 years until the group disbanded in 2009. She works at South House, her studio in Faversham, Kent, UK, continuing to define her practice in collaborative performance making.
Her focus is on artistic negotiation in the making process and finding non-traditional structures for working and composing live performance works. She is listening for the unnoticed, the almost invisible, and the very quiet. She is paying attention as a practice of social cooperation.
The teaching, mentoring & consulting Karen has delivered over more than 30 years are focused on methods of collaboration, negotiation, and shared devising strategies.
FOOD AND DRINK
On this course, lunch will be provided Tuesday – Friday. These communal meals are a vital part of the learning experience and we strongly recommend you attend them.
Tea and coffee will be available throughout the course.
RESIDENTIAL OPTION
We recommend that if possible, you stay on-site during your course. All our courses are best experienced holistically: through working, relaxing, eating and staying with other course participants and tutors.
Our beautiful rooms have all the character and personality you'd expect, but not at the expense of comfort. With easy access to our wider estate, they are the perfect place to relax and recharge.
Breakfast and dinner each day – made with fresh, locally-sourced produce by our award-winning team – are included: one less thing to worry about during your stay.
Choose this option by selecting 'residential' at checkout (head to 'Book now', below). Please note:
– Accommodation is available at a discounted rate for course attendees.
– For this course, you must book for 4 nights, arriving on Monday 22 March and departing on Friday 26 March.
– Dinner on Monday, breakfast and dinner on Tuesday-Thursday and breakfast on Friday morning are all included.
– Check-in for all rooms is from 3pm on the day of arrival.
– Check-out for all departures is 11am on the day of departure.
– Accommodation is booked on a first come, first served basis only.
Register your interest
Submit your details below, and we'll let you know when this course has been rescheduled.

Offer: Special rate for Dartington Members
Dartington Members will receive a 10% discount, applied when they log in during the checkout process. For more information about Membership,
click here
(opens in new tab).
Related Events
View All Courses