Regenerating Business as a Force for Good
Building enterprises that care for people and planet
BOOK NOW
Monday 6 – Friday 10 February 2023
Jenny Mackewn, Simon Berkler, Judith Scott
Dartington Trust, South Devon
Unless otherwise stated, our Short Courses are for adults 18+ years
Residential: £795* | Non Residential: £595 | Deposit: £150**
Bursaries are available – find out more here.
*Residential course fees include all vegetarian meals, field trips, materials and all teaching sessions and includes private, simple accommodation with shared bathroom from supper on the day of your arrival through until the lunchtime before your departure. More info about accommodation can be found below.
**Place a deposit to secure either a residential or non-residential place, with the outstanding balance payable four weeks before the course start date.
SPECIAL OFFER: For employees booking tickets together, we're offering the following discounts: 10% off for two or more employees (use code BUSINESS10 at checkout) or 15% off for three or more employees (use code BUSINESS15 at checkout). Offer applies to full-price tickets only.
About this course
Join a host of inspirational leaders and leadership experts for this vital five-day course that will help you add your voice and influence to a collective cry for regeneration in business and organisational life, whilst also connecting with nature to refresh yourself and inspire new energy for your business in 2023. 
Hosted by Jenny Mackewn, Simon Berkler and Judith Scott, with additional sessions with Rob Shorter and Satish Kumar, plus a field trip with Riverford's Guy Singh-Watson, this course challenges the established norms of businesses that put profit before care and shows how business can become a force for good. It illustrates how all of us – consumers, leaders, managers, entrepreneurs, innovators and sole traders – can influence business to transform and become essential collaborators in the race to save the planet from further degradation. This course considers methods that invite co-creative principles, practices and guidelines which aim to make businesses of the future accountable.  
On this course, we will:
• Consider what is meant by regenerative business and how we can distinguish this from greenwash.
• Explore a variety of current business models and the possibility of businesses with life at their centre.
• Work creatively, collaboratively and experientially.
• Learn how to apply theory and practice to our own lives and the businesses (large or small) in which we operate.
• Draw on the wisdom and patterns of nature when planning a business.
• Experiment with future-fit facilitation, leadership approaches and creative business coaching.
• Create a collaborative network so as to maximise learning and nurture regenerative practices.
All our tutors have direct experience in leading or supporting small and large businesses to care for the long-term good of the planet. They have stories to tell of organisations who take exceptional care of the soil, endangered species, their own staff or people whose voices are not usually heard.
Simon Berkler is a co-founder of TheDive, an international consultancy renowned for its support of good business. He tells compelling tales of the companies and leaders he is working with right now, their adventures in eco-entrepreneurship and their search for leadership models and organisational structures that are compatible with their aspirations.
Jenny Mackewn has extensive experience in both the private and public sectors. She understands the pressures of being an ethical business leader in our current growth society. As an exceptional designer and facilitator, Jenny weaves her lifelong love of nature and bio-mimicry – as well as her own business and consultation experience- to create programmes that are integrated and whole.
Erinch Sahan explores how the model of Doughnut Economics can meet the needs of all people within the means of the living planet. 
Satish Kumar is a spiritual leader who combines inspiration with down-to-earth practicality and has founded organisations such as Schumacher College and Resurgence magazine. He joins us for a fireside chat along with special guests to share his life-long wisdom about how to be a success without burning out.
Guy Singh-Watson talks us through the business models of Riverford Organics and his newest enterprise, Baddaford Farm – an incubator or accelerator for several different start-ups. Guy is an inspirational, amusing, opinionated and admired figure in the world of ethical and ecological business and is passionate about sharing with others the business knowledge he has accumulated over the last three decades which has enabled him to turn Riverford into a household name. This course offers an unprecedented chance to get to know an outstanding entrepreneur who has put into practice different business models including traditional management structures, a people's consultative assembly and a generous staff buy-out.
This course looks to the future and explores what we as a group can do to transform organisations and business so that they take their right place in the world as an active power in the care of planet, people, endangered places and species. We put a true specialist in regenerative leadership at the centre – nature! We will walk in the forest and along the River Dart to see what untamed spaces have to tell us about our role.
Please join us. We welcome your wisdom, your experience and your voice, whatever your role is in relationship to business and organisations.
FEEDBACK FrOM JENNY MACKEWN'S COURSES
"So many [highlights]! Overall, connecting with a wonderful group of people (facilitators and participants), with the beautiful Dartington estate, and with the culture of Schumacher College. Memorable moments with the group and alone on the estate."

"The facilitators and the environment are definitely the highlights for me. Jenny did a fantastic job of taking us through a very intense travel these days while keeping us engaged and dealing very well with the unexpected events and the responses from the groups. Being at Dartington and exploring the spaces within the estate also made a huge impact in the quality of the course."
"The whole was greater than the sum of the parts. The commitment of the diverse course facilitators plus the natural and built environment all created an engaging, life changing, experience."
typical schedule for short courses
Check-in to the room is between 3-3.45pm on the day of arrival. Check-out is 11am on the day of departure, although if travelling by public transport, luggage can be left at the Welcome Centre until the course has completed.
Teaching generally begins at 4pm on the first day and ends at 2pm Fridays or 4pm Sunday (whichever is the last day of the course).
The daily timetable can start at 9.30am and end around 9.15pm, with free time available at set times throughout the day.
For residential participants breakfast is included, followed by a morning gathering and community work groups on weekdays, which are open to all participants and the college community. Non-residential participants can pay extra if they wish to have breakfast on one or more of the days.
Lunch for all participants is between 1-2pm and supper is 6.30-7.30pm (both meals are included in the residential and non-residential course fee).
If you have any questions about your course schedule please contact shortcourses@dartington.org
OUR LEARNING COMMUNITY
Our courses are part of the wider Learning programme at Dartington, and you will join a community of students on site studying at Schumacher College and Dartington Arts School as well as other short course participants, volunteers and visitors.
While you are here we invite you to take part in our learning community life by attending morning meetings, taking part in activities such as meal preparation and clearing, and evening social events. This is entirely voluntary, but participants tell us that taking part adds to their experience at Dartington.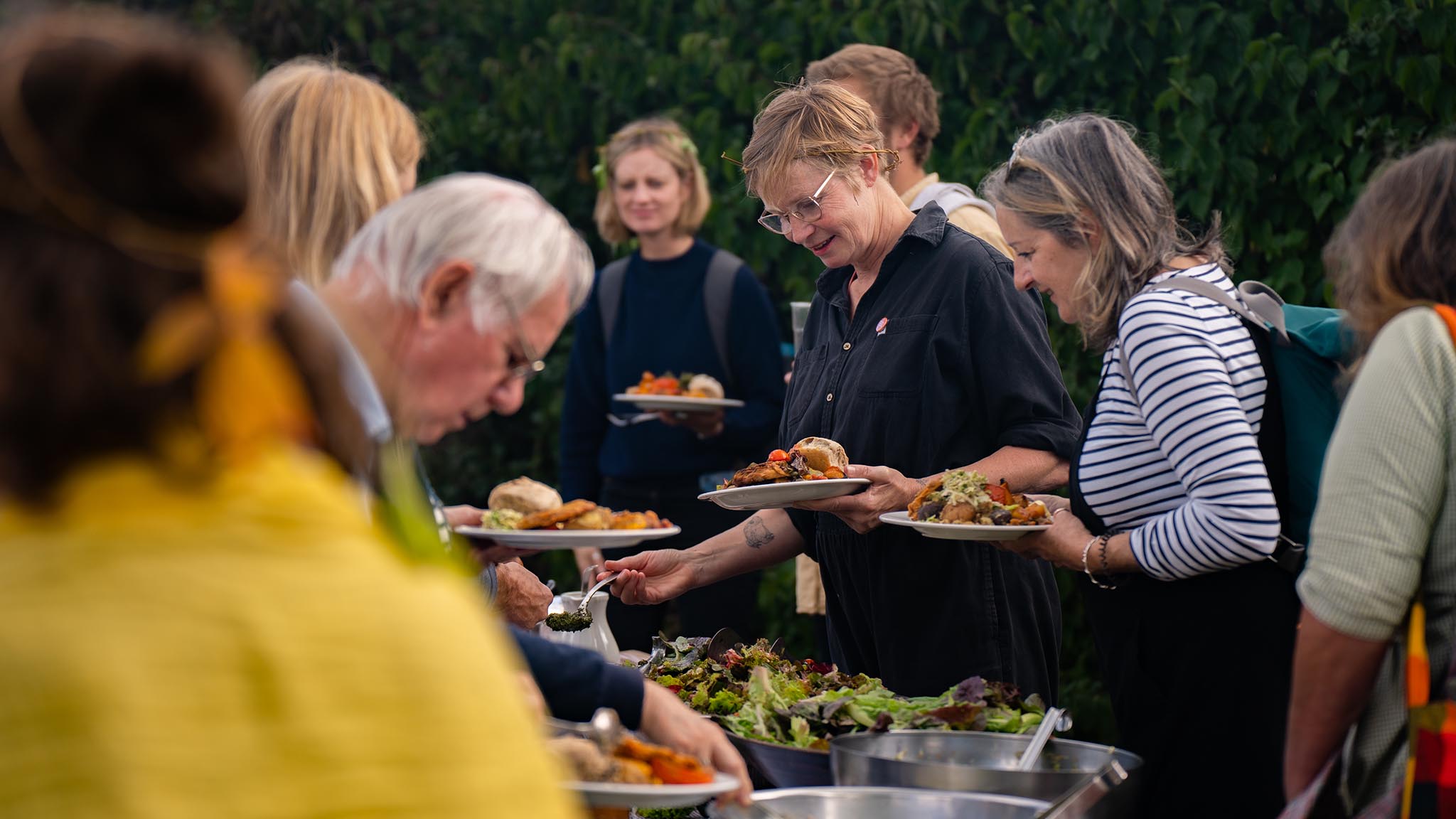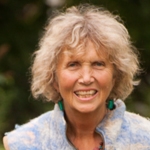 Jenny Mackewn
Jenny Mackewn is a Creative Catalyst who designs and leads innovative learning programmes and co-creative events. She has recently initiated a Masters programme in Transformative Organisational Development (for Middlesex University): A leadership programme in Co-creating the Future (at Schumacher College) and a Focused Training in Constellations and Systemic Embodied Coaching (with ICF Accreditation). She is developing a set of programmes in Holistic Business Development and Leadership for the Earth for Schumacher College and the Dartington Estate.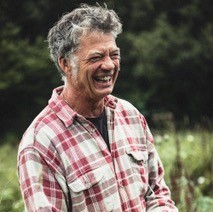 Guy Singh-Watson
Guy Singh-Watson has over the last 35 years taken Riverford from one man and a wheelbarrow delivering homegrown organic veg to friends, to a national veg box scheme delivering to around 70,000 customers a week. Tired of meetings, brands and the assumption that greed is our predominant motivation, Guy converted the business to employee ownership in 2018, using the proceeds to buy a small farm and return to growing organic vegetables.
In common with many of Riverford's new co-owners, Guy is an advocate of using business to shape a part of the world, however small, to be kinder, more considerate and sustainable; more like the world most of us want to live in.  His weekly newsletters connect people to the farm with refreshingly honest accounts of the trials and tribulations of producing organic food, and the occasional rant about farming, ethical and business issues he feels strongly about.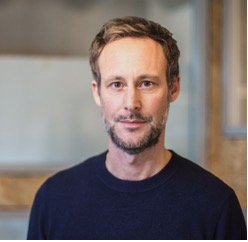 Simon berkler
Simon is co-founder of TheDive. TheDive is a creators' collective, a consultancy, a think tank and an expert network for organisational innovation and system transformation. TheDive is driven by the vision of a new economic sector in which companies help solve today's problems, and not exacerbate them.
Simon has a background in communication science, in which he also holds a Ph.D. Before founding TheDive, he has been working for 12+ years in strategic consulting with a strong focus on brand and communication strategies. He completed several advanced trainings in systemic and integral organizational development and leadership development. Read More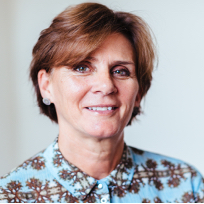 judith scott
Judith has extensive global experience working with clients from Europe, USA, the Middle East, Scandinavia, Southeast Asia, and Africa to support them in achieving high levels of personal and organisational performance.  Her work focuses on one to one and team coaching, Action Learning Sets, enabling and inspiring groups and individuals, and with Experiential Leadership Experiences that develop individual learning and collaboration.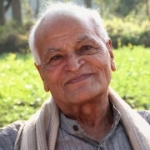 Satish Kumar
Satish is a former monk and long-term peace and environment activist. He has been quietly setting the Global Agenda for change for over 50 years. He was just nine when he left his family home to join the wandering Jains and 18 when he decided he could achieve more back in the world, campaigning for land reform in India and working to turn Gandhi's vision of a renewed India and a peaceful world into reality. Read More
We recommend that if possible, you stay on-site during your course. All our courses are best experienced holistically: through studying, relaxing, eating and staying with other course participants, volunteers, staff and tutors.
The residential course fee is based on staying in one of our hostel-style single rooms with shared facilities and easy access to your main learning space. They are the perfect base to rest your head, relax and recharge. You can find out more about the rooms here.
Breakfast, lunch and dinner are included throughout the duration of the course, each made with fresh, locally-sourced produce by our award-winning team.
Accommodation is available at a discounted rate for course attendees, and on a first come, first served basis only. Choose this option by selecting 'residential' at checkout.
Your Title Goes Here
Your content goes here. Edit or remove this text inline or in the module Content settings. You can also style every aspect of this content in the module Design settings and even apply custom CSS to this text in the module Advanced settings.
optional: upgrade to a courtyard room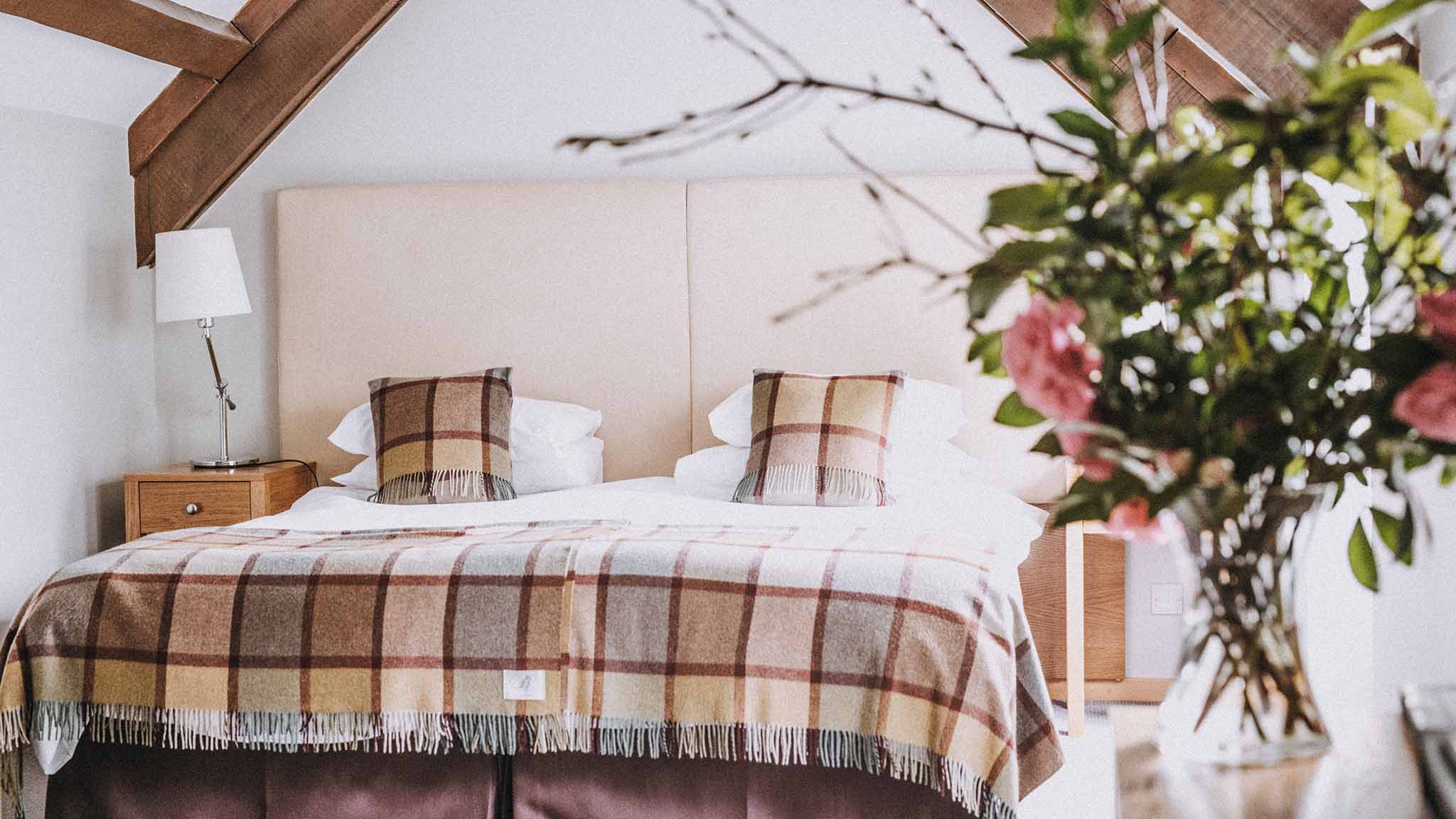 It is also possible, subject to availability, to upgrade your accommodation to a single or double en-suite bedroom in our beautiful and historic courtyard. An upgrade to a single room with en-suite bathroom is an additional £27.25 per night and a double room with en-suite bathroom is an additional £43.60 per night.
If you would like to upgrade, please first book with residential option included, and then contact our Guest Services team on 01803 847121 or email guestservices@dartingtonhall.com to check availability. Our Guest Services department is open daily, 8am–8pm.
Should you decide to upgrade to our en-suite accommodation, please be aware that this is 20 min walk, or 3 min drive, to the Old Postern site, where some of our courses are held. There is car parking available near to all venues on the estate.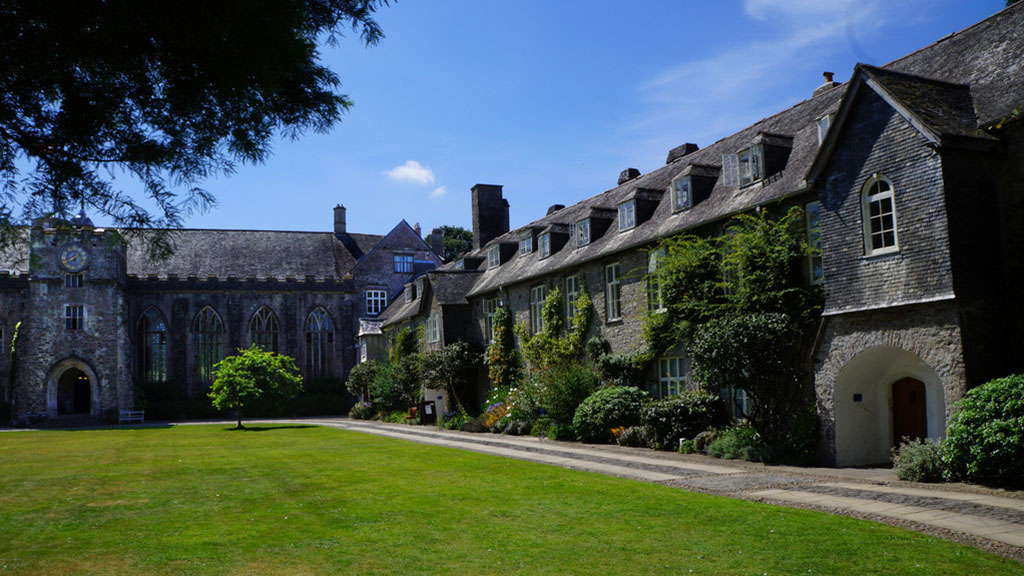 OPTIONAL: STAY ON OUR CAMPSITE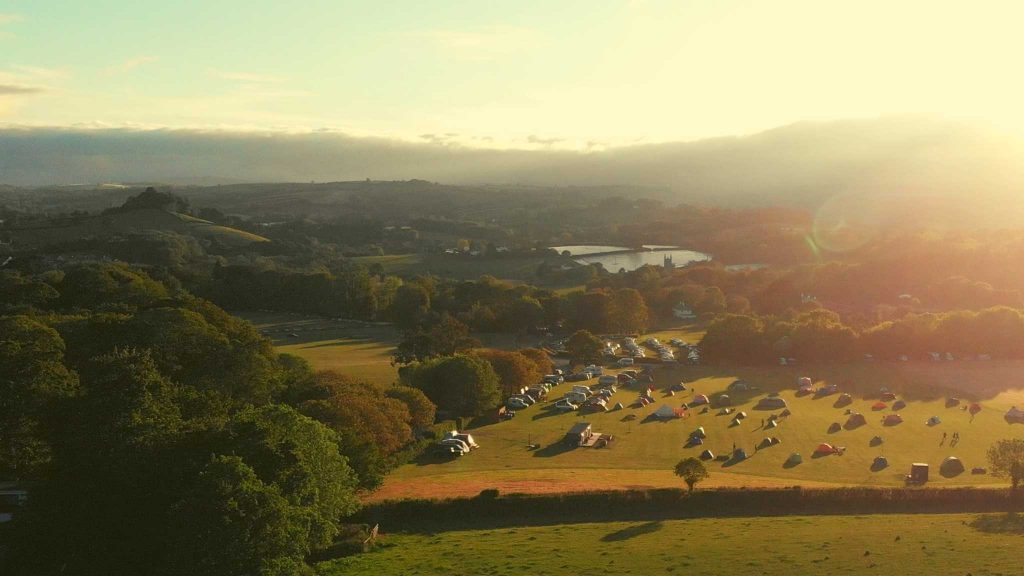 You may like to stay on our beautiful and relaxing campsite, amidst the stunning rolling hills and ancient woodlands of Dartington. Find out more about the campsite here.
Should you decide to stay on the campsite, please be aware that this is 10 min walk, to either Schumacher College or Dartington Hall, where our courses are held. There is car parking available near to all venues on the estate.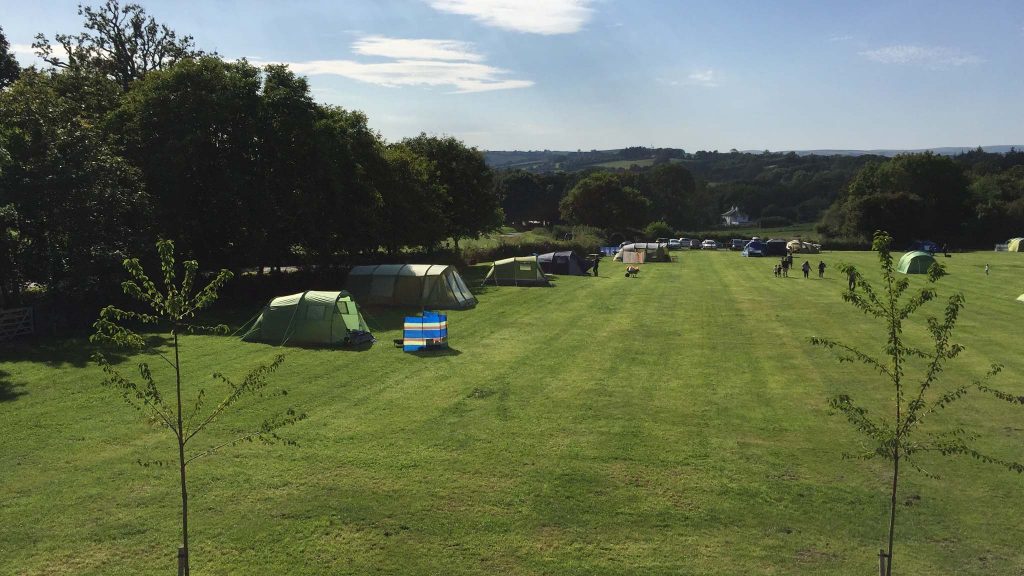 Book now
Begin your online booking below. You will receive an e-ticket for this event. You are welcome to email us at shortcourses@dartington.org with any queries you have. Full Short Course T&Cs can be found here >
If you place a deposit, you will be contacted by us four weeks before the course start date to pay the outstanding balance. You will also be contacted with full details about the course before you arrive.
Please note that in most cases bookings for all our Short Courses close at midday on the Thursday before the course begins. This enables us to give you the best possible course experience and ensures all bookers receive the relevant course materials before they arrive.
---
---
Offer: Special rate for Dartington Members
Dartington Members will receive a 10% discount, applied when they log in during the checkout process. For more information about Membership,
click here
(opens in new tab).
Related Events
View All Schumacher College Short Courses