9.30am-5pm Saturday 1st July 2023
Dartington Trust, South Devon
Unless otherwise stated, our Short Courses are for adults 18+ years
About this course
Soil is made up of everything that has lived on this earth before us and is the provider of more than 95% of the food that nourishes us, yet it is something we often undervalue. It has simply become the dirt on our boots, or the mud we keep out of our house. As soil is crucial to our lives, wellbeing and survival, we want to encourage more people to value and care for it.
This one-day workshop encourages us to consider soil in all its glory. Using a material, sensing and observational approach we gain an appreciation of the microscopic, hidden ecology of the earth.
The day will open with some mindful exercises, so as to bring more attention to soil beneath our feet. We then travel on a guided walk around the Dartington Estate, using our senses to consider new ways of discovering its qualities.
The second part of the workshop will be indoors and will look at soil health and how it is represented within different cultures, including poetry and other writings. Participants will then be invited to develop their own written responses.
The day culminates in a soil chromatogram activity, which participants will create and take home. Soil Chromatograms are a beautiful visual way of assessing soil health, whereby the different elements of the soil are separated by weight through capillary action. Wonderful patterns are formed and we get to see soil in a completely new way! Participants will be invited to share their reflections and record of their own soil story.
This collaborative event is led by Dr. Jude Allen from Soil Voices and artist Poppy Flint who is working on the Underfoot project. 
on this course you will
Learn about soil, what it is and why it is important
Use an observational, sensory approach to know and understand soil
Take a creative and playful approach to communicating about the importance and wonders of soil through soil stories
Take home your own soil chromatogram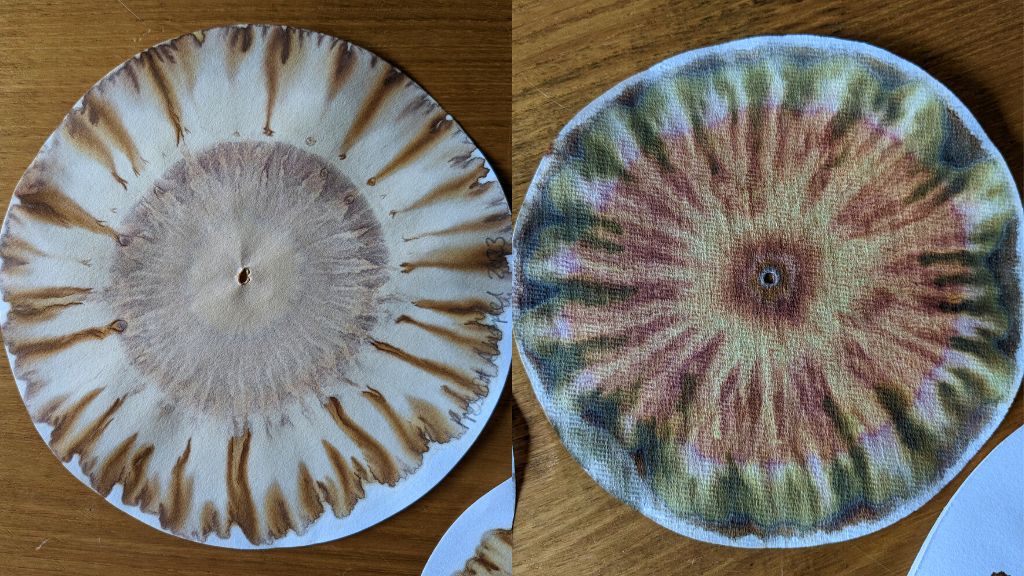 what participants said about this course
"It's so important to engage with soil in such a meaningful way. Thank you!" L. Soil Voices and Underfoot collaborative workshop, Oxford Real Farming Conference.
"This has been such an amazing and exciting experience.  Thank you for creating and delivering such interesting and enjoyable sessions!" Soil Voices workshop for young people, Churston Grammar
what to bring
Outdoor and indoor shoes, and appropriate weather clothing that can get messy as we will be gathering and working with soil indoors and out.  If you are not comfortable sitting on the bare ground, please bring a pad or similar.
Please bring a notepad and pen, water bottle and a packed lunch.
OUR LEARNING COMMUNITY
Our courses are part of the wider Learning programme at Dartington, and you will join a community of students on site studying at Schumacher College and Dartington Arts School as well as other short course participants, volunteers and visitors.
While you are here we invite you to take part in our learning community life by attending morning meetings, taking part in activities such as meal preparation and clearing, and evening social events. This is entirely voluntary, but participants tell us that taking part adds to their experience at Dartington.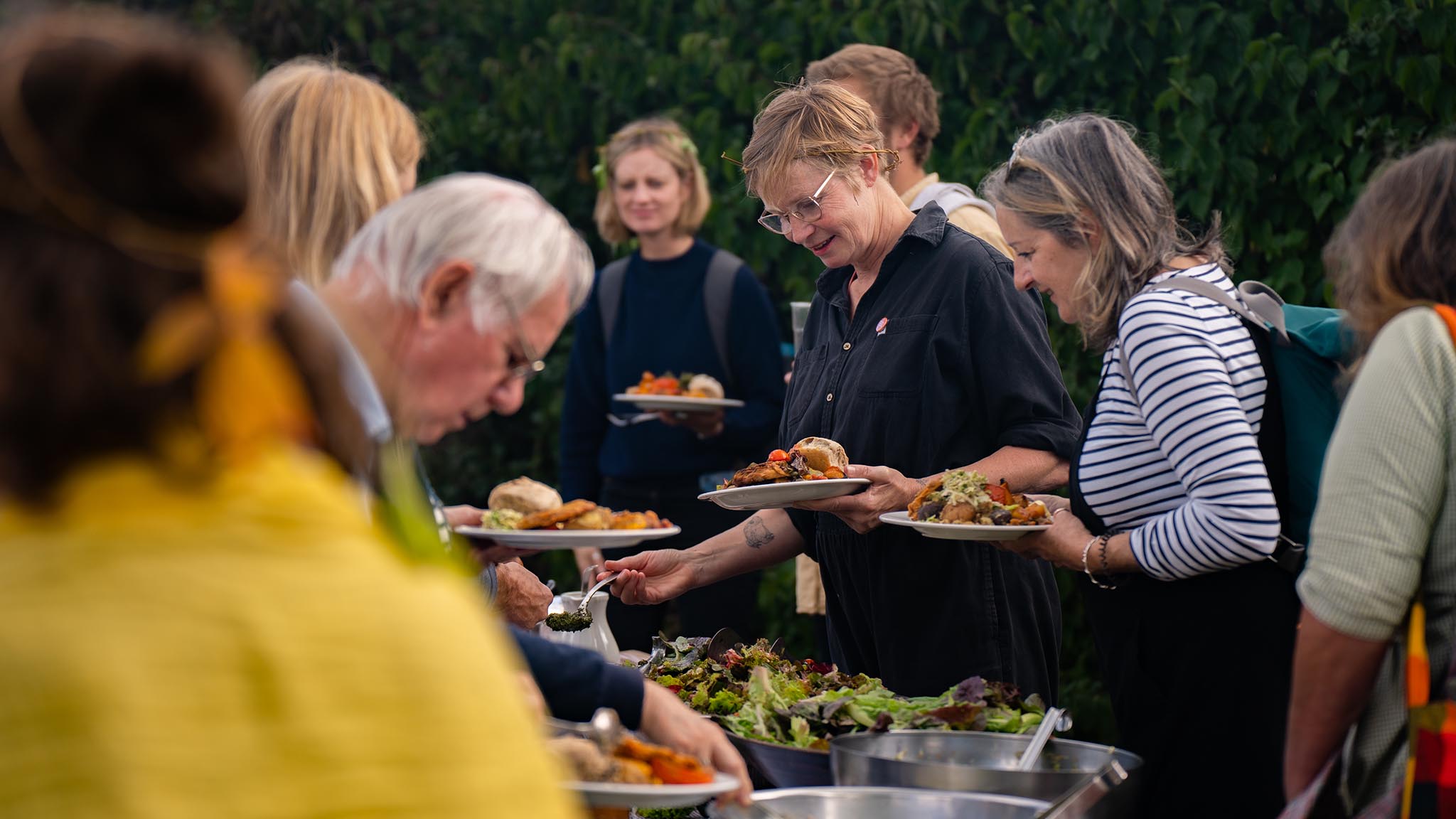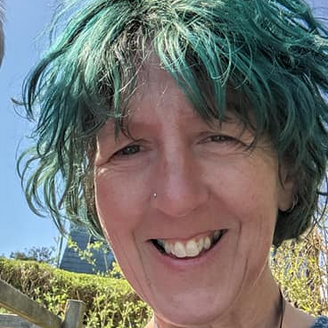 Jude Allen
Jude Allen has an MA in the Body and Representation and a PhD in Human/Animal Metamorphosis in Twentieth Century Literature.  Since completing her PhD she has expanded her research interests into soils and narratives, and organised the literature element of the Soil Culture Forum at Falmouth University in 2014 – a project which explored ways in which the humanities could mediate the urgency of the degradation of our soils in a way that was more accessible to the non-scientific world.  She now runs Soil Voices, a project looking at narratives and oral histories that reconnect us with the soil. She is currently studying for an MSc in Regenerative Food and Farming at Schumacher College, Dartington.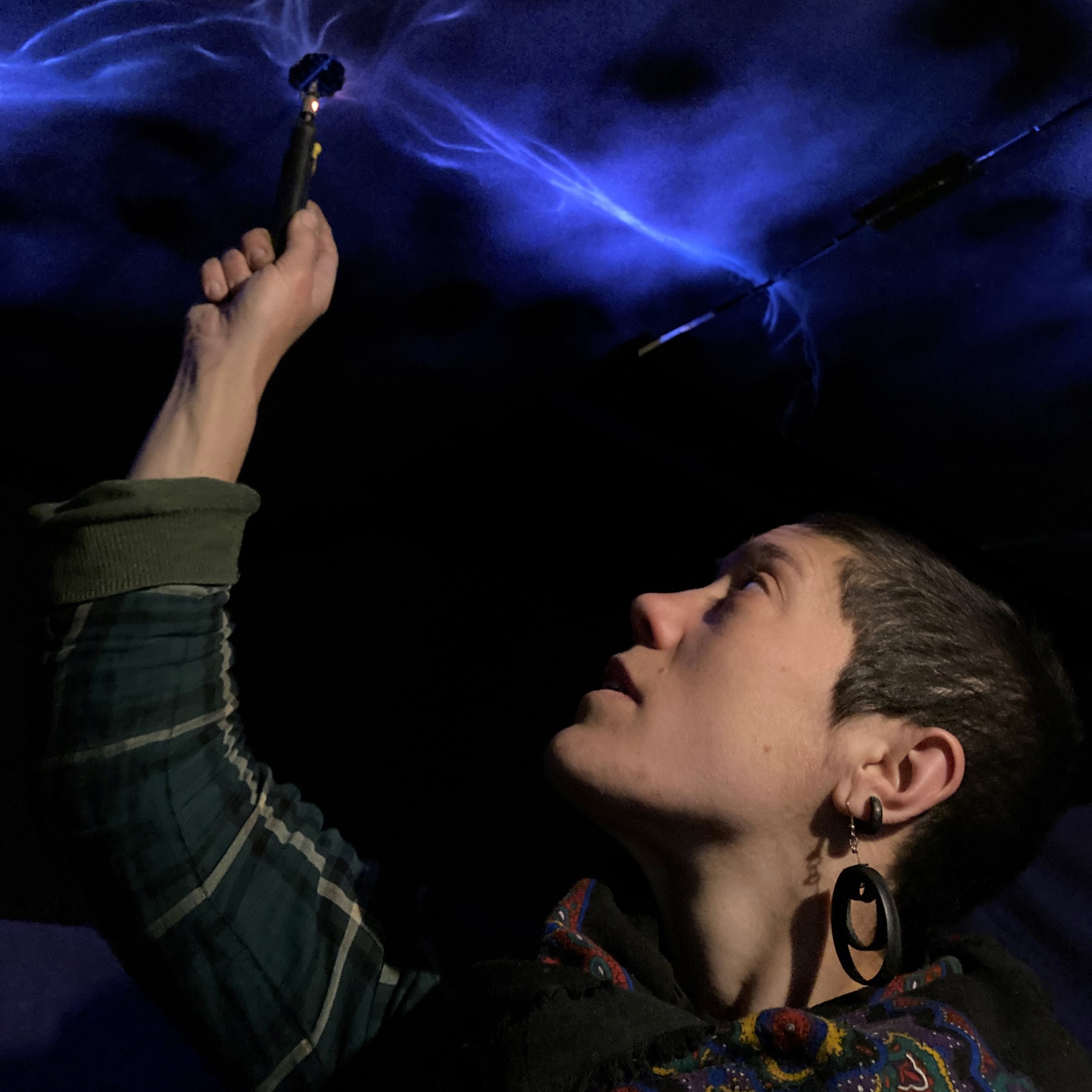 Poppy Flint
Poppy is trained in design for live performance and has an MSc in Education for Sustainability, She combines these fields as an educator and artist who values hands-on experiences for teaching and starting conversations about nature/human interactions. She is currently developing an Arts Council England funded piece of work called Underfoot. It is bringing together current soil and mycological research with stories, views and knowledge harvested through public workshops.
We recommend that if possible, you stay on-site during your course. All our courses are best experienced holistically: through studying, relaxing, eating and staying with other course participants, volunteers, staff and tutors.
When you book your course with accommodation this includes one of our hostel-style single rooms with shared facilities and easy access to your main learning space. They are the perfect base to rest your head, relax and recharge. You can find out more about the rooms here.
Breakfast, lunch and dinner are included throughout the duration of the course, each made with fresh, locally-sourced produce by our award-winning team.
Accommodation is available at a discounted rate for course attendees, and on a first come, first served basis only. Choose this option by selecting 'Course Fee Plus Accommodation' at checkout.
Your Title Goes Here
Your content goes here. Edit or remove this text inline or in the module Content settings. You can also style every aspect of this content in the module Design settings and even apply custom CSS to this text in the module Advanced settings.
optional: upgrade to a courtyard room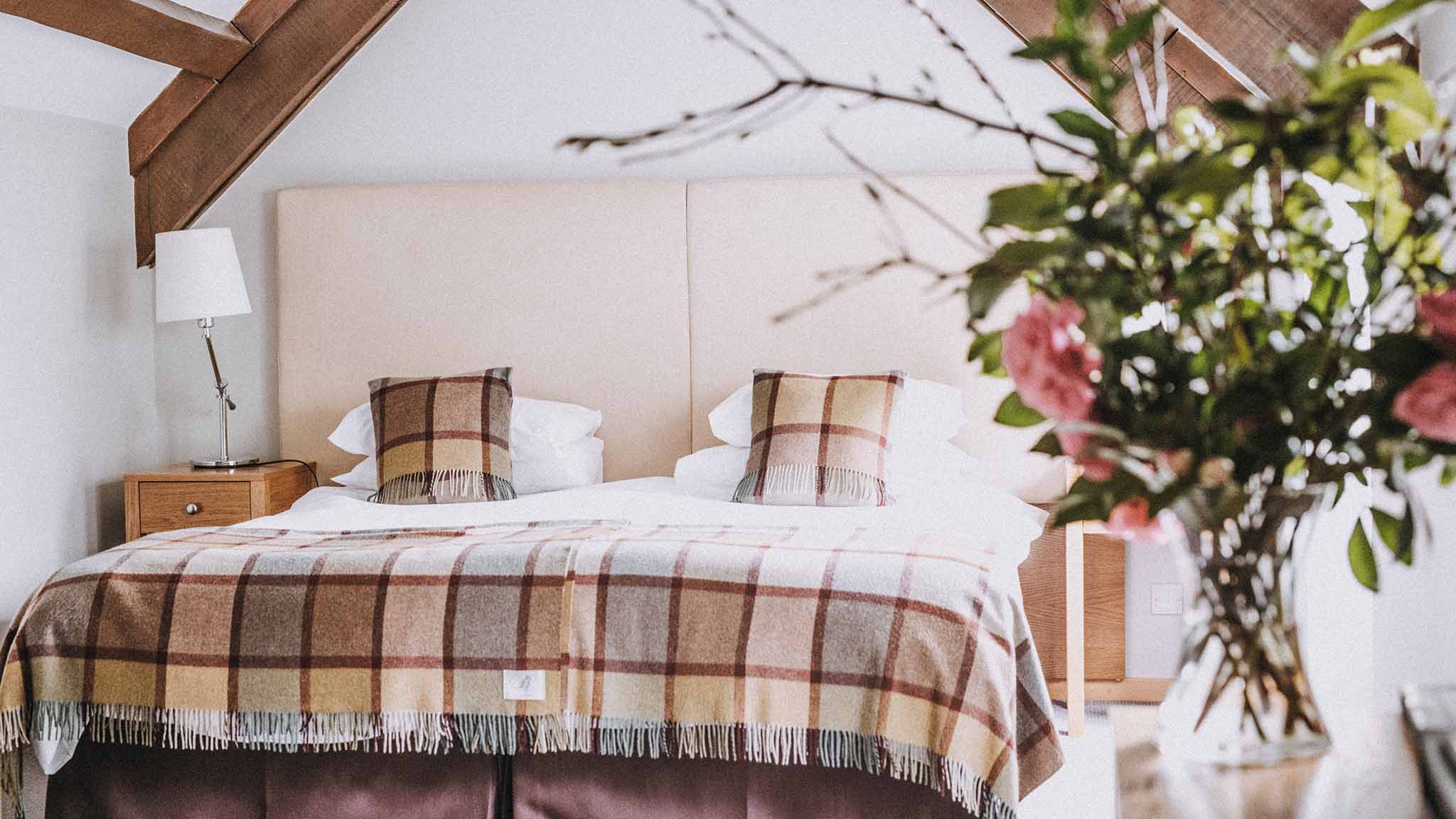 It is also possible, subject to availability, to upgrade your accommodation to a single or double en-suite bedroom in our beautiful and historic courtyard. An upgrade to a single room with en-suite bathroom is an additional £27.25 per night and a double room with en-suite bathroom is an additional £43.60 per night.
If you would like to upgrade, please first book with residential option included, and then contact our Guest Services team on 01803 847150 or email guestservices@dartingtonhall.com to check availability. Our Guest Services department is open daily, 8am–8pm.
Should you decide to upgrade to our en-suite accommodation, please be aware that this is 20 min walk, or 3 min drive, to the Old Postern site, where some of our courses are held. There is car parking available near to all venues on the estate.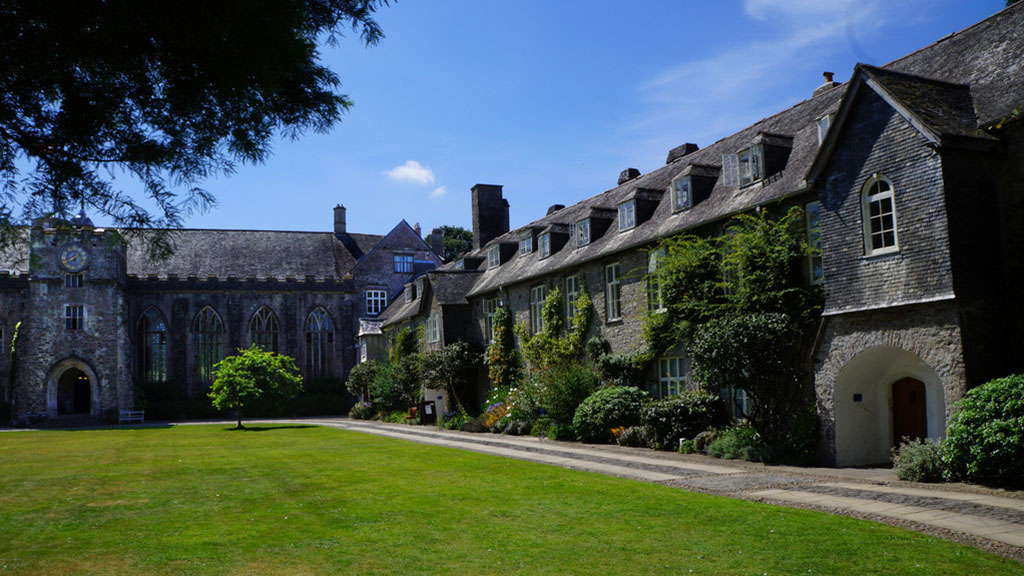 OPTIONAL: STAY ON OUR CAMPSITE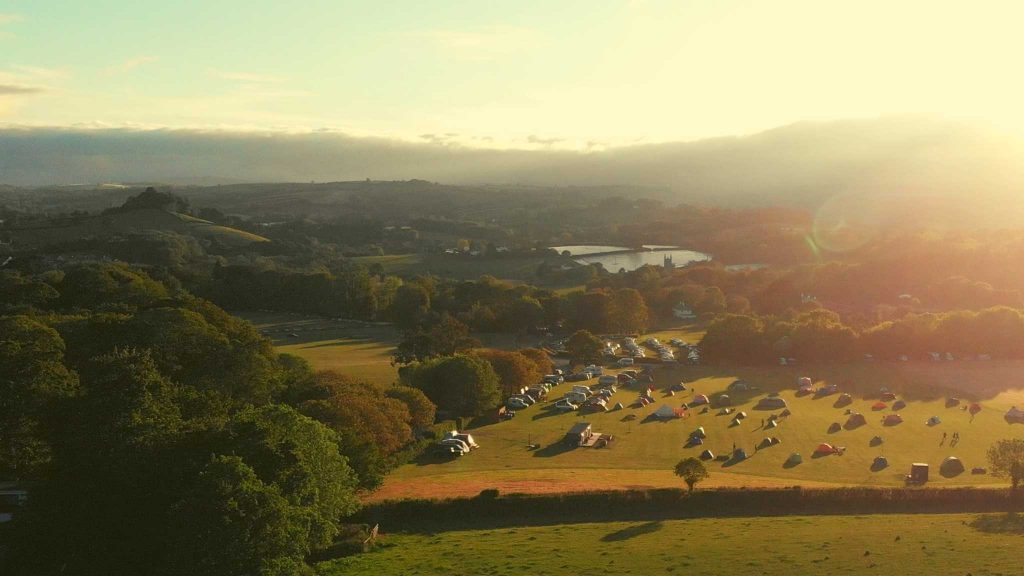 You may like to stay on our beautiful and relaxing campsite, amidst the stunning rolling hills and ancient woodlands of Dartington. Find out more about the campsite here.
Should you decide to stay on the campsite, please be aware that this is 10 min walk, to either Schumacher College or Dartington Hall, where our courses are held. There is car parking available near to all venues on the estate.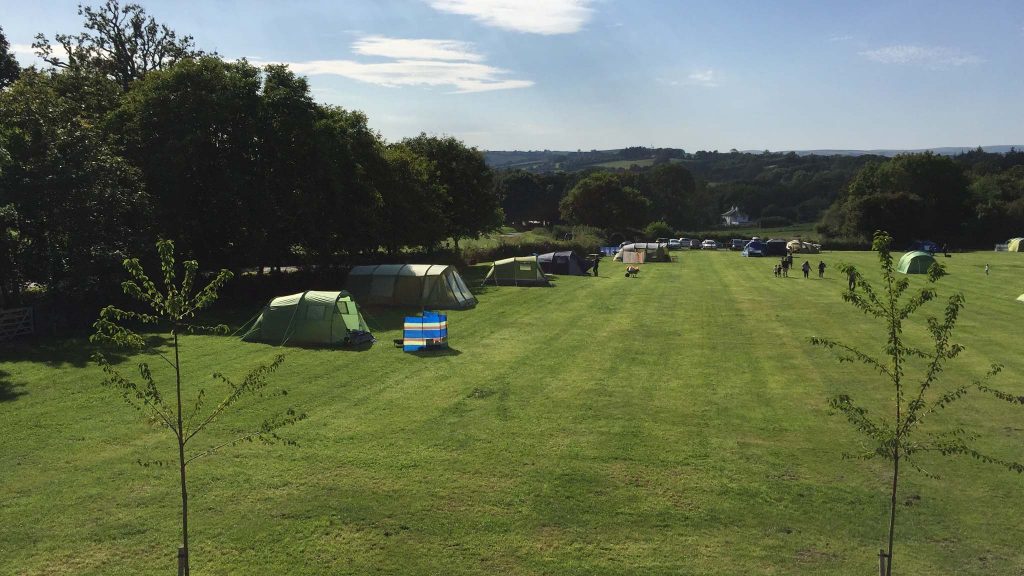 Book now
Begin your online booking below. You will receive an e-ticket for this event. You are welcome to email us at shortcourses@dartington.org with any queries you have. Full Short Course T&Cs can be found here >
If you place a deposit, you will be contacted by us four weeks before the course start date to pay the outstanding balance. You will also be contacted with full details about the course before you arrive.
Please note that in most cases bookings for all our Short Courses close at midday on the Thursday before the course begins. This enables us to give you the best possible course experience and ensures all bookers receive the relevant course materials before they arrive.
---
---
Offer: Special rate for Dartington Members
Dartington Members will receive a 10% discount, applied when they log in during the checkout process. For more information about Membership,
click here
(opens in new tab).
Related Events
View All Courses