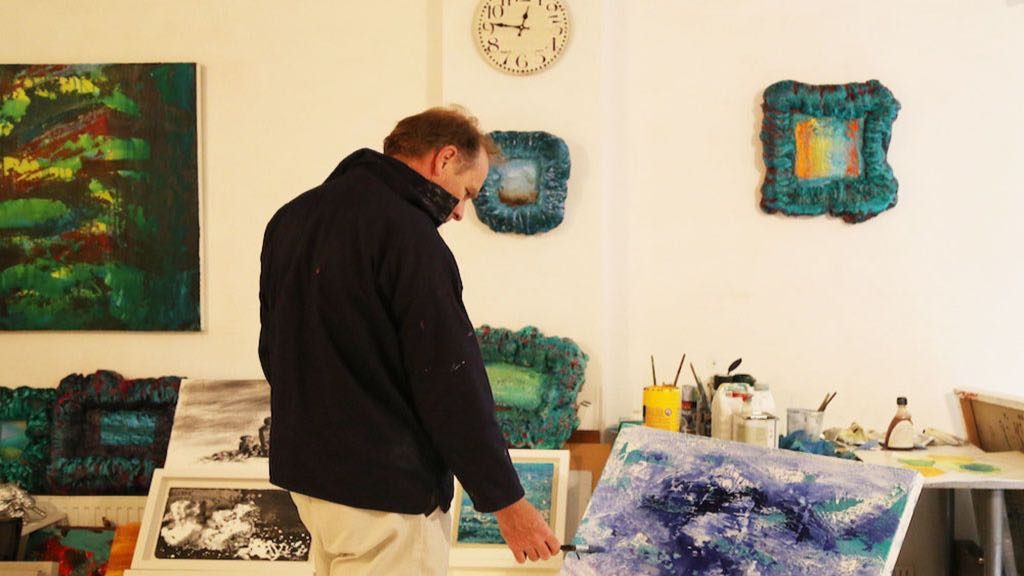 Details
Venue Space: Studio 20 (Arts Lab)
Event hosted by Arts Lab
When: September 3rd, October 1st, November 5th - all between 10am-1pm
Prices
Free. Donations welcome.
About this event
A free half-hour one-to-one chat with professional artist Nigel Moores to build your capacity to make work with confidence and panache. An Arts Lab event.
Whether you've never picked up a pencil or have been making work for years; you want to start creating but don't know where to begin; you're stuck in a rut or excited by a new project, the support is here. Nigel has been involved in art all of his life, both as teacher and exhibiting artist and is passionate about it's capacity to change lives. Be heard, be encouraged, be given practical advice and challenged with fresh ideas. There are no 'experts', only experiences and ideas to share.
This is a valuable opportunity for experienced artists and complete novices alike.
Booking is essential: to book your half hour or for more details, contact Nigel via moores.nigel@yahoo.co.uk.
For more information about Nigel Moores, click here (opens in new window/tab).
About Arts Lab
Arts Lab CIC is an artist-run social enterprise that connects people with visual art and artists to help build happier and more connected communities.
Working in partnership with Dartington Arts from a large studio in the heart of the sumptuous Dartington Hall estate, Arts Lab provides a programme of events for all of workshops, exhibitions, talks and residencies, a research hub for artists, and outreach for youth, health and prison services, schools, colleges, refugee projects and local businesses.
Click here for more Arts Lab courses or find out more about the project at arts-lab.co.uk.
Related events
---
More to Enjoy
---
About us
Dartington is an old place with a new story.
The Dartington Experiment began in 1925 and was based on the idea that that humans are many-sided – and how we need environments that encourage our whole being to flourish, in connection with nature and each other.
This idea as true today is it ever was.
Find out more about what we do