Spider-Man: Into the Spider-Verse [PG]
Details
Venue Barn Cinema
Running time 135 minutes
Voice cast Hailee Steinfeld, Liev Schreiber, Mahershala Ali
Directors Bob Persichetti, Peter Ramsey, Rodney Rothman
Full details on booking and visiting

Next date 23rd February 2:00 pm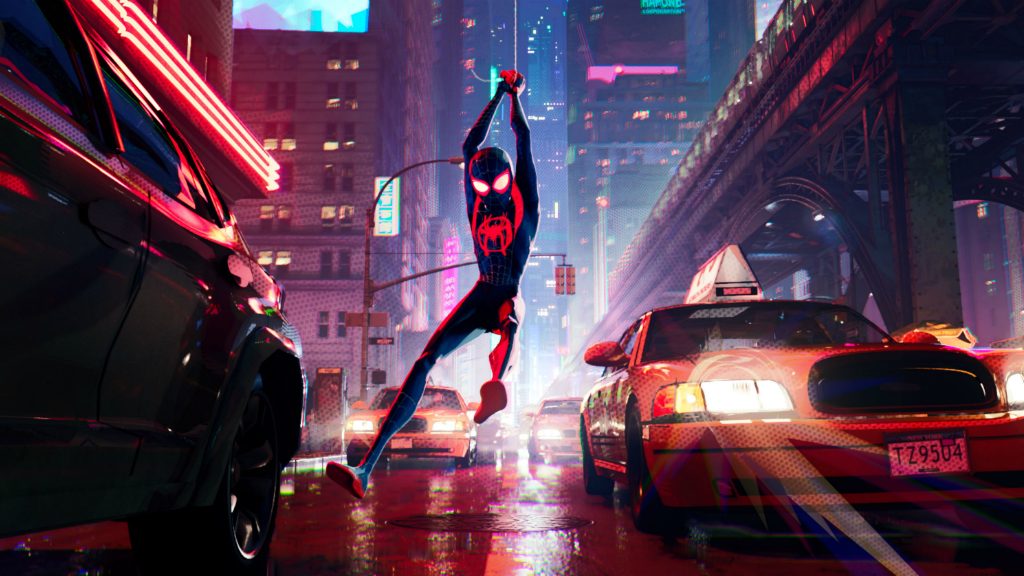 The creative minds behind The Lego Movie bring their unique talents to this reimagining of the Spider-Man universe – taking a big risk but pulling it off in witty, frenetic style. With groundbreaking animation techniques, this original take on the Marvel comic book hero introduces us to Brooklyn teen Miles Morales, who – bitten by a radioactive spider – suddenly develops mysterious powers which he must use to battle the Kingpin, a hulking madman who can open portals to other dimensions. Brilliantly drawn, it brings Spiderman right up-to-date, with a superior voice cast including Hailee Steinfeld,
Liev Schreiber and Mahershala Ali.
2018 | USA 
"a pure blast of creative joy, […] there's so much going on that a viewer couldn't possibly catch it all the first time around."
Christy Lemire, rogerebert.com
BarnKids Loyalty Card
Collect a loyalty card at the Box Office. For every five films you see, you'll get the sixth one free; this applies to child tickets for BarnKids screenings only.
About the Barn
The Barn Cinema offers a truly unique experience: a wide-ranging film programme, including independent arthouse, world and mainstream cinema, all within a truly beautiful, renovated 15th century barn.
Visiting Dartington Hall
At our 1,200 acre estate, based in South Devon, there's plenty to explore – from the natural beauty of the grounds, to our visitor attractions and year-round events programme. You can also make a stay of it with our historic hotel or campsite, and enjoy award-winning food and drink in our cafes and restaurants.
About us
Dartington is an old place with a new story.
The Dartington Experiment began in 1925 and was based on the idea that humans are many-sided – and how we need environments that encourage our whole being to flourish, in connection with nature and each other.
This idea is as true today is it ever was.