Splash! – Artist Weekend Residencies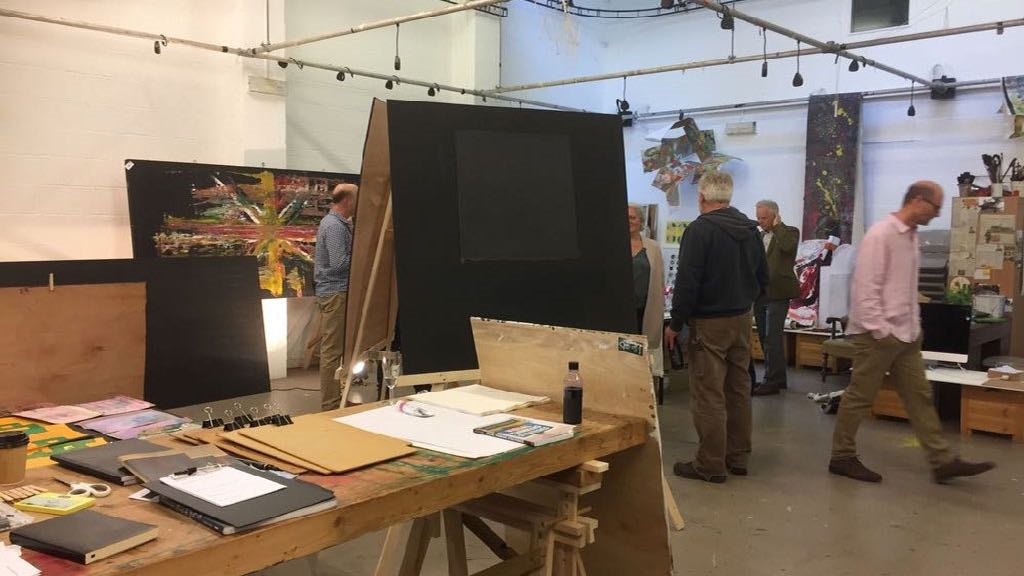 Details
Venue Space: Studio 20 (Arts Lab)
Prices
£210 total cost - can be shared between 1 - 5 artists.
For further enquiries please email sara@arts-lab.co.uk
Full details on visiting Dartington

About this event
For established artists or those starting out and testing the waters, this 3 day residency is a great opportunity to flex some creative muscle. A spacious artist studio in the heart of Dartington, with freedom to design your own programme, is yours.
Working independently of gallery and 'jumping through hoops' systems, we offer you a platform from which to explore and develop your practice freely.
Guidelines are as follows:
For application form – contact Sara Downham-Lotto sara@arts-lab.co.uk/ 07951 819796
Number of artists per residency: between 1 and 5 (sharing total cost of £210)
Suggested programme:
– studio practice/ make work for 3 days
– studio practice or 2.5 days and hold an exhibition on the final afternoon – Sunday
– exhibition for full 3 days open to the general public
– exhibition for full 3 days alongside studio practice (open studio model)
What we offer:
– spacious studio from 9am-9pm on Friday, Saturday & Sunday
– studio use induction on the preceding Thursday evening 6-7pm (including arrangements for picking up & dropping off keys, health & safety, installing /hanging systems, etc.)
– free publicity (if you so choose) for your exhibition/ open studio via Dartington and Arts Lab social media & websites
– availability on site of accommodation, cafes, restaurants & other entertainment
What you need to bring with you:
– all personal studio practice equipment & materials
About Arts Lab
Arts Lab CIC is an artist-run social enterprise that connects people with visual art and artists to help build happier and more connected communities.
Working in partnership with Dartington Arts from a large studio in the heart of the sumptuous Dartington Hall estate, Arts Lab provides a programme of events for all of workshops, exhibitions, talks and residencies, a research hub for artists, and outreach for youth, health and prison services, schools, colleges, refugee projects and local businesses.
Click here for more Arts Lab courses or find out more about the project at arts-lab.co.uk.
Related events
---
More to Enjoy
---
About us
Dartington is an old place with a new story.
The Dartington Experiment began in 1925 and was based on the idea that that humans are many-sided – and how we need environments that encourage our whole being to flourish, in connection with nature and each other.
This idea as true today is it ever was.
Find out more about what we do