4pm Friday 2 – 2pm Sunday 4 September 2022
Anna Selby, Katrina Naomi, Myrtle Cooper, Emma Capper
Dartington Trust, South Devon
*Residential course fees include all vegetarian meals, field trips, materials and all teaching sessions and includes private, simple accommodation with shared bathroom from supper on the day of your arrival through until the lunchtime before your departure. More info about accommodation can be found below.
About this course
This three-day workshop encourages the use of playful language to explore our feelings about the experience and challenges of perimenopause and menopause and how the transition can change our perspective on life and our sense of ourselves.
This course is co-created by Anna Selby and Katrina Naomi, who are both writers, and Myrtle Cooper and Emma Kapper, who are naturalist teachers with a passion for helping women to express themselves and find their literary voice. They are skilled in holding safe and supportive spaces with movement, breath work, meditation and guided visualisations to draw out the authentic voices of women who can choose to express themselves through poetry, short stories and other forms of prose.

In this weekend workshop, we'll share experiences of perimenopause and menopause, replenish ourselves and connect with our elemental selves with water and forest bathing, explore creative responses through a variety of exercises and be introduced to writing that explores how the transition can change our perspective on life and our sense of ourselves.
Myths and silences surrounding female ageing are being demolished. Menopausal experiences have been left largely unwritten and unheard. And the historically negative narrative about ageing menopausal women affects how we feel about ourselves as we go through this natural, but often destabilising, transition.
Anna Selby says she's excited to be co-leading this workshop themed on the season of autumn, which is linked in Menopause Writing to the perimenopause transition: "Autumn is a season of change when we can emotionally release and gather our creativity. This creative writing workshop will be used as a means of processing the transition of menopause through storytelling."

This three-day workshop is suitable for women in all stages of the menopause (pre, peri, meno and post menopause) and you don't need to be a trained writer – you just need the desire to write about your experiences. Now is your opportunity to find your menopause voice and create your own story.
further information
The course will include:
· Yoga stretches, meditation and breathwork to get your creativity flowing.
· Creative writing exercises to help you find your voice.
· Storytelling tools to help you tell your own menopause story.
· Creating new narratives within our supportive women's circle.
· A lot of laughter and a warm sense of community.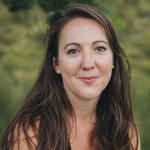 Anna Selby
Anna Selby is a poet and naturalist. Her poetry often explores our connection with water and the natural world. She works collaboratively with dancers, choreographers and conservationists, writes poetic-studies of different species in the field, directly from life, often underwater, and aims for these poems to share a sense of compassion and attentiveness to the environment.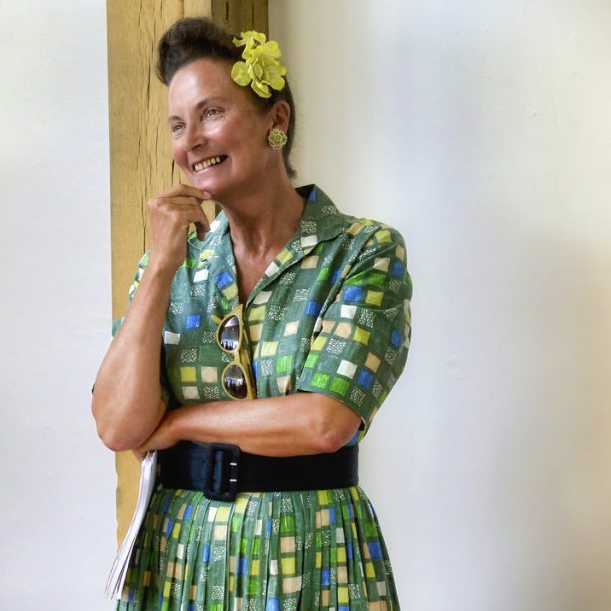 Katrina naomi
Katrina Naomi is the winner of the 2021 Keats-Shelley Prize. Her most recent collection, Wild Persistence, (Seren, 2020), received an Authors' Foundation award from the Society of Authors. Same But Different, a poetic collaboration with Helen Mort, (Hazel Press, 2021) won the 2022 Saboteur Award for Best Collaboration. Read More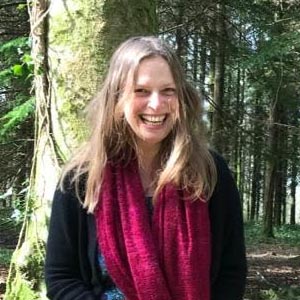 Emma Capper
Emma is an ANFT certified Nature and forest therapy guide, artist and workshop facilitator with over 25 years of experience delivering workshops in the expressive arts. In 2013 she founded Creative Journeys in Nature, weaving her love of art and nature together to curate workshops and forest therapy walks to connect adults and children with their innate creativity and our natural world.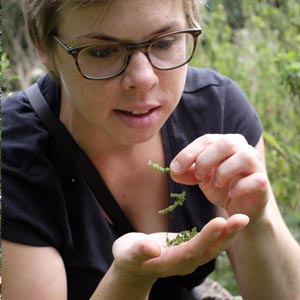 Myrtle Cooper
Wild/edible-plant specialist Myrtle Cooper followed the call to share her plant passion following an MSc at Schumacher college, developing a practice that powerfully connects us back with the land and to our own inner nature through the ancient art of foraging. Featured on BBC One's River Walks, her work explores sensory techniques to develop deep relationship with plants, taking inspiration and learning from plant lore and communication.
We recommend that if possible, you stay on-site during your course. All our courses are best experienced holistically: through working, relaxing, eating and staying with other course participants and tutors.
The residential course fee is based on staying in one of our hostel-style single rooms with shared facilities and easy access to the wider estate, the White Hart and the spaces in which you will be learning. They are the perfect base to rest your head, relax and recharge. You can find out more about the rooms here.
Breakfast and dinner each day – made with fresh, locally-sourced produce by our award-winning team – are included: one less thing to worry about during your stay.
Choose this option by selecting 'residential' at checkout (head to 'Book now', below).
Your Title Goes Here
Your content goes here. Edit or remove this text inline or in the module Content settings. You can also style every aspect of this content in the module Design settings and even apply custom CSS to this text in the module Advanced settings.
the fine print
Accommodation is available at a discounted rate for course attendees
Accommodation is booked on a first come, first served basis only
typical schedule for short courses
Check-in to the room is between 3-3.45pm on the day of arrival. Check-out is 11am on the day of departure, although if travelling by public transport, luggage can be left at the Welcome Centre until the course has completed.
Teaching generally begins at 4pm on the first day and ends at 2pm Fridays or 4pm Sunday (whichever is the last day of the course).
The daily timetable can start at 9.30am and end around 9.15pm, with free time available at set times throughout the day.
For residential participants breakfast is included, followed by a morning gathering and community work groups on weekdays, which are open to all participants and the college community. Non-residential participants can pay extra if they wish to have breakfast on one or more of the days.
Lunch for all participants is between 1-2pm and supper is 6.30-7.30pm (both meals are included in the residential and non-residential course fee).
If you have any questions about your course schedule please contact shortcourses@dartington.org
optional: upgrade to a courtyard room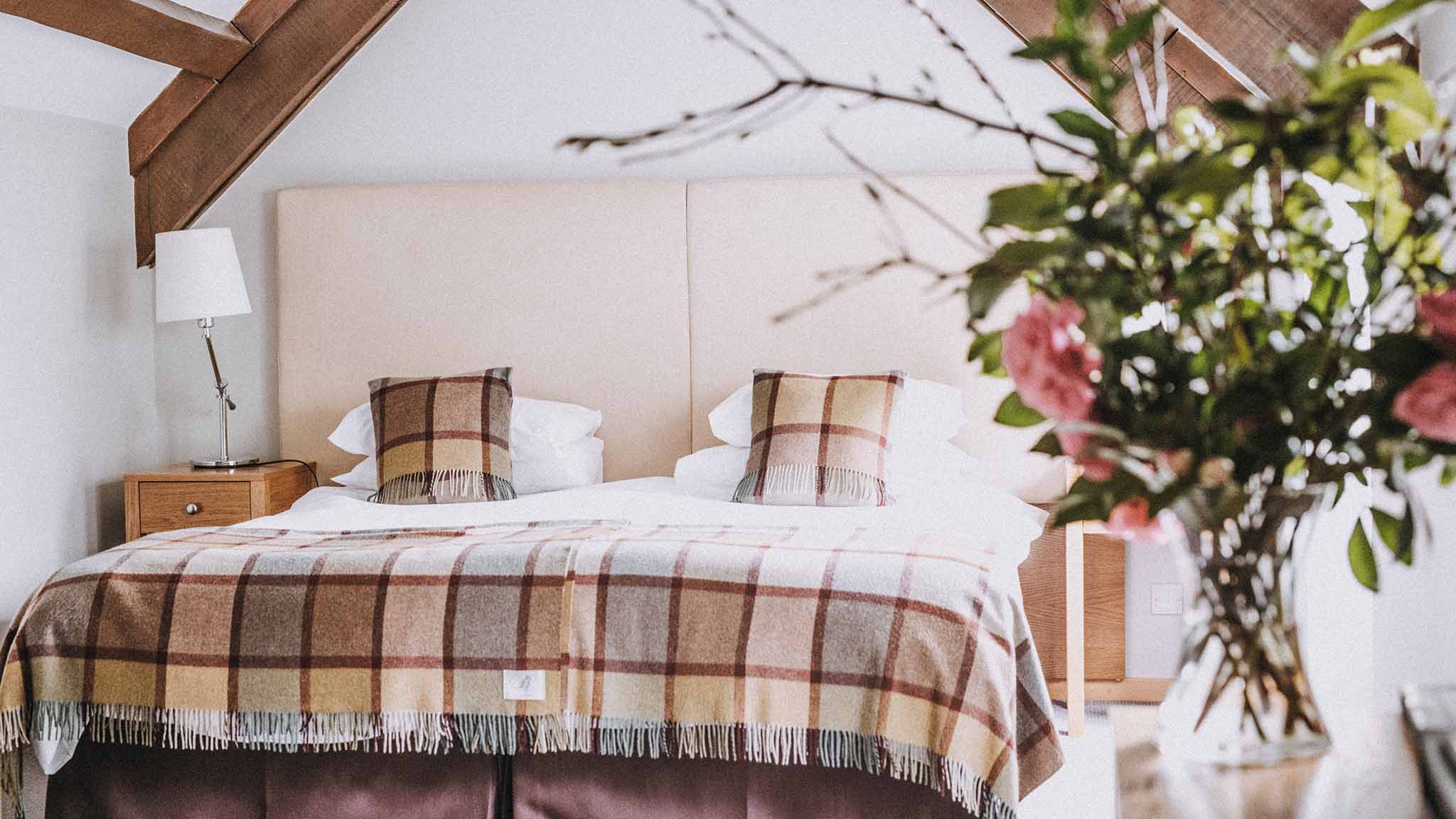 It is also possible, subject to availability, to upgrade your accommodation to a single or double en-suite bedroom in our beautiful and historic courtyard. An upgrade to a single room with en-suite bathroom is an additional £35 per night and a double room with en-suite bathroom is an additional £47.60 per night.
If you would like to upgrade, please first book with residential option included, and then contact our Guest Services team on 01803 847101 or email guestservices@dartingtonhall.com to check availability. Our Guest Services department is open daily, 8am–8pm.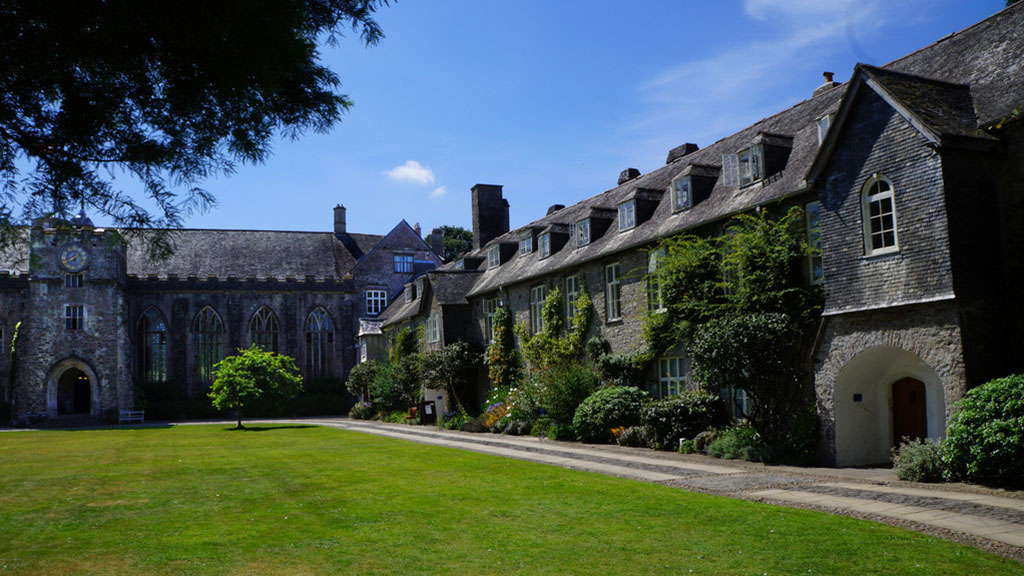 Book now
We are proud to be COVID-secure. Find out what we're doing to ensure you have a safe and enjoyable experience here >
Select a time below to begin your online booking. You will receive an e-ticket for this event. You are welcome to email us at shortcourses@dartington.org with any queries you have. Full Short Course T&Cs can be found here >
If you place a deposit, you will be contacted by us six weeks before the course start date to pay the outstanding balance. You will also be contacted with full details about the course before you arrive.
Please note that bookings for all our Short Courses close at midday on the Thursday before the course begins. This enables us to give you the best possible course experience and ensures all bookers receive the relevant course materials before they arrive.
---
---
Offer: Special rate for Dartington Members
Dartington Members will receive a 10% discount, applied when they log in during the checkout process. For more information about Membership,
click here
(opens in new tab).
Related Events
View All Courses