Summer Skies, Blooms & Butterflies with Lou Tonkin
Summertime Printmaking in our Grade II listed gardens
BOOK NOW
Saturday 19 June – Sunday 20 June 2021, 10am – 4pm
about this course
Join Lou Tonkin on this fabulous summer printmaking weekend course where you will learn how to design and carve your own lino printing block. Working from sketches and favourite found objects to create individual print artworks to take home.
We will start this weekend course, walking around the beautiful summer gardens. During this walk, we will create a wonderful still life together and gather flowers from the walled gardens from which you will draw designs and then cut into a lino block. From this block, you will print your own artworks.
Please feel free to bring your own piece of nature or favourite found object.
What you will Learn
This is a hands-on, creative, and informative printmaking course. Start the weekend with an introduction to linocut, the carving tools, and the basic cutting techniques. You will then have the opportunity to wander around our Grade II listed gardens to find the inspiration for your design. You may wish to bring some of your own images to work from.
Over the weekend, Lou Tonkin will support you through help and advice, with plenty of time for induvial tuition. You will be shown how to ink your lino block and how to burnish prints by hand, you will also learn how to use the antique cast iron book presses.
Suitable for beginners as well as those with some experience, this course is open to anyone over the age of 16.
All tools and materials are provided including carving gouges, linoleum, drawing equipment, non-slip mat, inks, rollers, cards, envelopes, and aprons.
Information for Participants
WHAT TO BRING
There will be opportunities during the week to explore the beautiful Grade II listed gardens at Dartington and the countryside on the estate. Please bring appropriate outdoor footwear, clothing and a waterproof jacket.
Lunch will be provided on Saturday and Sunday. These communal meals are a vital part of the learning experience and we strongly recommend you attend them. Tea and coffee will be available throughout the course.
Please make sure that we know any dietary requirements before your arrival. You can let us know by getting in touch with the Box Office.
WHERE TO GO
For most of the course, you will be based in the Print Studios (Number 29 on the core-estate map).
Each day will start at 10am, please make sure that you arrive 15 minutes before the start of each day.
Please note this information is subject to change, please check back here before the start of your course.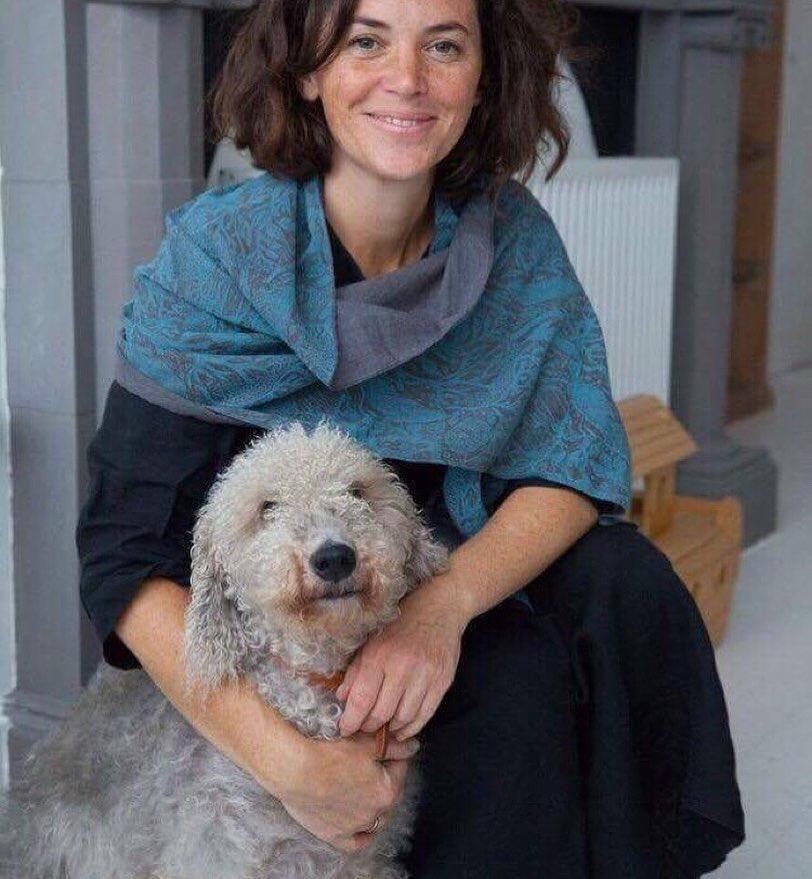 About the Tutor
Lou Tonkin is an artist and Print-maker from Cornwall. Her inspiration is taken almost exclusively from her local environment and is fascinated with nature & the hedgerows.
"I don't spend too much time looking at other people's work, that's not the thing that inspires me, the thing that inspires me to work is going out, it's being outside, and standing by a stretch of water. That's the thing that fills me with excitement to the point I want to go home and record it.
"My favourite time of day is very much first thing in the morning, it's quiet, you can hear birds, there's subtle changes, there's no cars going past. It feels like the excitement of a new day every day."
Lou Tonkin has been creating elegant prints and artwork for over 20 years and has been gaining recognition for her work ever since. From craft fairs to social media, Lou has been making a name for herself and her work, gaining over 50,000 followers on her Facebook and Instagram page as well as appearing in all the glossy magazines. Studying nature and the change of season is what has inspired Lou's creative direction and is something that drives her to carry on doing what she is doing today.
FOOD AND DRINK
On this course, lunch will be provided on Saturday and Sunday. These communal meals are a vital part of the learning experience and we strongly recommend you attend them.
Tea and coffee will be available throughout the course.
Book now
We are proud to be COVID-secure. Find out what we're doing to ensure you have a safe and enjoyable experience here >
Select a time below to begin your online booking. You will receive an e-ticket for this event. Please note that individual orders will be restricted to six tickets per booking (on the assumption this rule will apply post-lockdown). No tickets will be available on the door as the box office remains closed due to Covid-19. You are welcome to email us at boxoffice@dartington.org with any queries you have.
Offer: Special rate for Dartington Members
Dartington Members will receive a 10% discount, applied when they log in during the checkout process. For more information about Membership,
click here
(opens in new tab).