Friday 2 – Sunday 4 July, 2021
Justin Howard-Sneyd, Duncan Schwab
Dartington Estate, Dartington Trust, South Devon
£425 Residential – see below for information on what's included
about this course
Develop a deeper appreciation of, and enjoyment of wine, a clearer practical understanding of the processes involved in wine production, and potentially a first step towards a career in the wine industry.
In this course, we want to give you the chance to get your hands dirty by playing around with grapes and yeast, and to fool with the bubbles trapped in a bottle of fizz.
At Dartington, we have always believed that you learn best by using your 'head, heart and hands'. You will be using all three of these, as well as all five of your senses, as you touch, smell and taste your way through a weekend course of discovery.
No prior experience required. Open and accessible to any adult of any age interested in wine and with a curiosity about how it is made.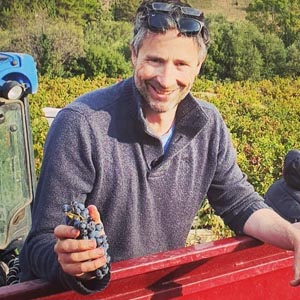 Justin Howard-Sneyd mw
Justin is a well known wine communicator and expert on a range of topics in the world of wine. He has spent 15 years as a commercial wine buyer including 5 years spent as the Head of Wine at Waitrose, and now consults to a wide range of wine producers, restaurants and wine businesses, as well as directing the program of wine events and courses at Dartington.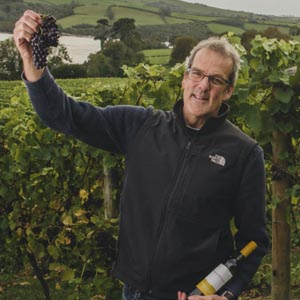 DUNCAN SCHWAB
Duncan Schwab is CEO and Head Winemaker and first joined Sharpham in 1992, when he cam to get some wine experience, following his father's purchase of a three-acre vineyard in Cornwall. Twenty eight years later and Duncan is one of the most experienced and reputable winemakers in the UK. 
course schedule/Info for Participants
IMPORTANT TO KNOW
For the vineyard tuition, outdoor clothing is recommended, including a waterproof top, and wellington boots.
The work handling grapes and grape juice will bring you into contact with sticky and potentially staining grape juice, so old clothing recommended.
The course will be a 2 night residential course based on the campus at Dartington. Some of the activities will take place on nearby vineyards 15-30 minutes drive from the campus.
Transport between Dartington and any vineyard sites will be provided.
COURSE CONTENT
Arriving on Friday afternoon, we will visit Henri's field, learn about soil and compost, and then head over to a local vineyard to have a look at some vines and tour the winery.
You will spend the evening getting to know more about how your taste buds work, and why you like certain flavours more than others. The evening dinner will be informal and will give you the chance to share as special bottle if you want to bring one along.
On Saturday morning we'll be having a go ourselves at crushing some grapes, learning the difference between red wine and white wine, and will then go for a stroll among the vines.
In the afternoon, we will mix up some yeast, start a fermentation and learn what goes on in the winery, and the rest of the afternoon is all about fizz, and we will explore the principles behind the production of sparkling wine, from carbonation, petillant naturel, tank method and classic method. We will each hand-disgorge our own bottle, and cork it up to take it home.
The evening will start with a short class in how to taste wine, and we'll enjoy a dinner accompanied by some specially chosen wines.
On Sunday morning it is back to the classroom, where we'll cover sweet and fortified wine production, and give you some useful tips on how to serve and store your wine. We'll also design labels for your bottle of English Fizz.
Then it is lunch, and a short early afternoon session to show you where you can find out more about the wonderful world of wine, and answer any questions that you may have, before sending you on your way at tea-time.
FOOD AND DRINK
On this course, lunch will be provided on Saturday and Sunday. These communal meals are a vital part of the learning experience and we strongly recommend you attend them.
Tea and coffee will be available throughout the course.
RESIDENTIAL OPTION
We recommend that if possible, you stay on-site during your course. All our courses are best experienced holistically: through working, relaxing, eating and staying with other course participants and tutors.
Breakfast and dinner each day – made with fresh, locally-sourced produce by our award-winning team – are included: one less thing to worry about during your stay.
The residential course fee is based on staying in one of our standard student single rooms with shared facilities and easy access to the wider estate, the White Hart and the spaces you will be learning in. They are the perfect base to rest your head, relax and recharge.
Please note:
– Accommodation for 2 nights in a single room is included in the course cost
– The course starts at 3pm on Friday 2 July and finishes early afternoon on Sunday 4 July
– Dinner on Friday, breakfast and dinner on Saturday, and breakfast on Sunday morning are all included.
– Check-in for all rooms is from 3pm on the day of arrival.
– Check-out for all departures is 11am on the day of departure.
– Rooms will be allocated on a first come, first served basis only.
---
---
Offer: Special rate for Dartington Members
Dartington Members will receive a 10% discount, applied when they log in during the checkout process. For more information about Membership,
click here
(opens in new tab).
Related Events
View All Art and Craft Courses