Details
Venue Barn Cinema
Running time 135 minutes
Cast Olivia Colman, Emma Stone, Rachel Weisz
Director Yorgos Lanthimos
Full details on booking and visiting

Next date 23rd January 2:00 pm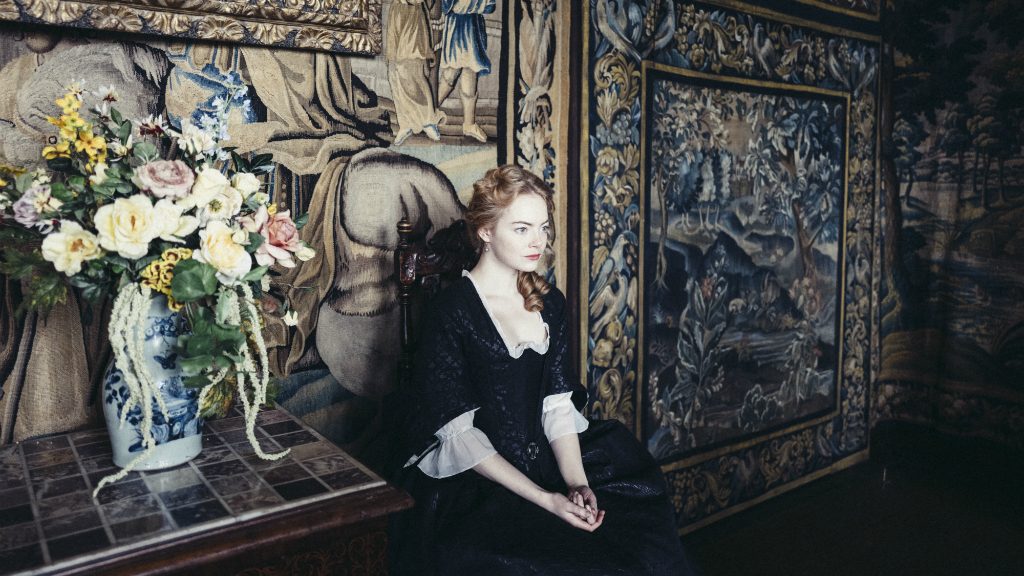 Olivia Colman, Rachel Weisz and Emma Stone give outstanding performances in Yorgos Lanthimos's highly anticipated baroque masterpiece.
In the early 18th century, England fights the French with a mercurial Queen Anne (Colman) on the throne.But as it turns out the country is really governed by her companion, Lady Sarah (Weisz), and as the war consumes Sarah's time, ambitious new servant, Abigail (Stone) steps into the breach. With brilliant casting, Colman in particular, this distinctive black comedy about power and status is packed full of scabrous, misanthropic wit and wicked intrigue.
2018 | UK/USA/Ireland 
★★★★★
"A period drama with a laugh rate on a par with Airplane."  – Christopher Hooton, The Independent
About the Barn
The Barn Cinema offers a truly unique experience: a wide-ranging film programme, including independent arthouse, world and mainstream cinema, all within a truly beautiful, renovated 15th century barn.
Pre-Cinema dining at The White Hart
Attending an evening film? Take advantage of our Devon O'Clock Feasting – and we'll make sure you get to your film on time.
Click here for details
(opens in new tab).
Offer: Barn Cinema discount for Members
Dartington Members will receive a £1 discount, applied when they log in during the checkout process. For more information about Membership,
click here
(opens in new tab).
Visiting Dartington Hall
At our 1,200 acre estate, based in South Devon, there's plenty to explore – from the natural beauty of the grounds, to our visitor attractions and year-round events programme. You can also make a stay of it with our historic hotel or campsite, and enjoy award-winning food and drink in our cafes and restaurants.
About us
Dartington is an old place with a new story.
The Dartington Experiment began in 1925 and was based on the idea that humans are many-sided – and how we need environments that encourage our whole being to flourish, in connection with nature and each other.
This idea is as true today is it ever was.