The Little Stranger [12A]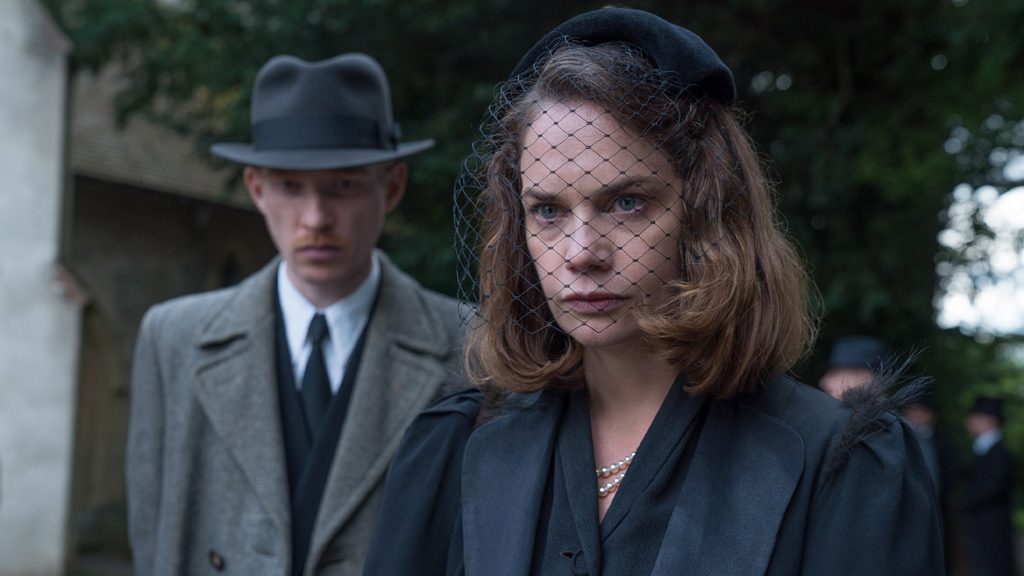 About this event
Dr Faraday (Domnhall Gleeson) has built a life of quiet respectability as a country doctor. During the long hot summer of 1948, he's called to a patient at Hundreds Hall, where his mother once worked as a housemaid.

Home to the Ayres family for over two centuries, the Hall is now in decline. Its inhabitants – mother (Charlotte Rampling), son (Will Poulter) and daughter (Ruth Wilson) – are haunted by something far more ominous than a dying way of life.  Oscarnominated director Lenny Abrahamson follows up his triumphant Room with this chilling, eloquent and much-anticipated gothic horror, adapted from Sarah Waters' bestselling novel.
2018 | Ireland/UK/France
F-Rated
The F-Rating is awarded to films directed by a woman and/or written by a woman. Films that also feature significant women on screen in their own right are Triple F-Rated.
More Film
---
More to Enjoy
---
About the Barn
The Barn Cinema offers a truly unique experience: a wide-ranging film programme, including independent arthouse, world and mainstream cinema, all within a truly beautiful, renovated 15th century barn.
Film Prices
After 4pm Film: Full Price: £8.20 / Concessions: £6.95 / Young People / Student: £5.80
Before 4pm Film: All Tickets: 5.80
Monday night film: £5.80
BarnKids films: Adults: £5.80 / Children: £4.30
Concessions: Dartington Members, over 60s, full time students, young people (under 16), unemployed visitors, and DHT employees are all entitled to concessions of varying degrees. Please provide proof of eligibility at time of purchase, or at time of collection.
All Barn Cinema listings
The Barn is found on the Dartington estate, where a programme of events and visitor attractions operate year-round, and artists, makers, farmers, educators, craftspeople and entrepreneurs live and work – activity all inspired by our founders' vision of a 'many-sided life'.
Find out more