The Miseducation of Cameron Post [15]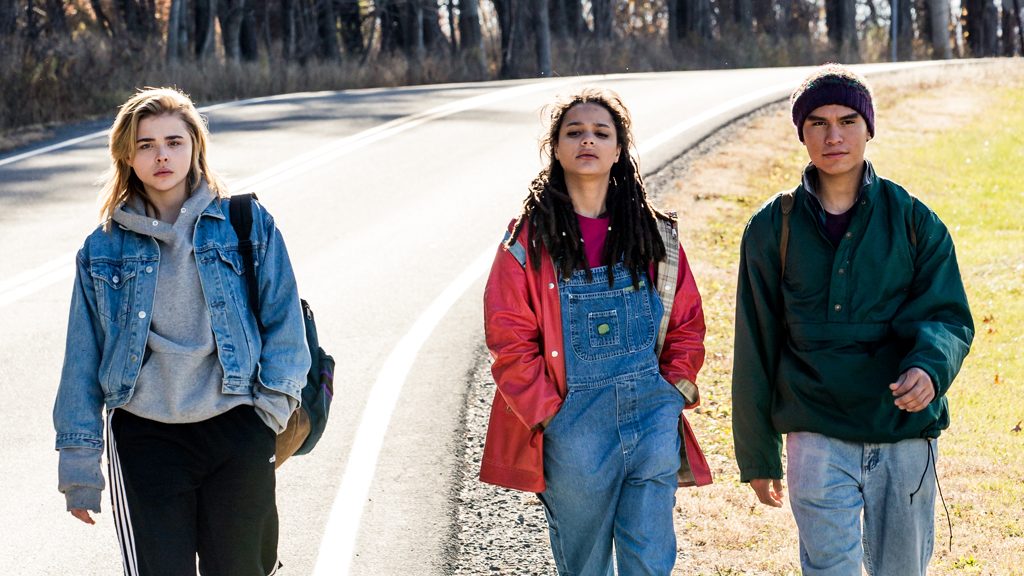 About this event
1993: Teenager Cameron is in love with one of her female classmates. When the pair get caught in a moment of intimacy at a high-school dance, she's quickly packed up and sent to a conversion therapy centre that treats teens "struggling with same-sex attraction."

At the facility, Cameron is subjected to outlandish discipline, dubious "conversion" methods, and earnest Christian rock songs. Despite the stated aims of the facility, Cameron finds camaraderie and solidarity with her fellow outcasts, learning how to navigate and survive an intolerant world.
2018 | USA
Desiree Akhavan's fantastic adaptation of Emily Danforth's novel premiered to immediate critical praise at Sundance 2018, where it won the Grand Jury Prize. Gripping, tender and profoundly humane, it depicts the horrifying reality of conversion therapy. This type of 'therapy' has come to the fore during the Trump administration, having reportedly been supported in previous years by former Indiana Governor, now Vice President, Mike Pence. This is an important film that may offer support and solace to gay teens for years to come.
★★★★★
"An outstanding turn by Chloe Grace Moretz… It is far and away the best thing she's done"
Jordan Hoffman, The Guardian
Triple F-Rated
The F-Rating is awarded to films directed by a woman and/or written by a woman. Films that also feature significant women on screen in their own right are Triple F-Rated.
Read more about F-Rated.
More Film
---
More to Enjoy
---
About the Barn
The Barn Cinema offers a truly unique experience: a wide-ranging film programme, including independent arthouse, world and mainstream cinema, all within a truly beautiful, renovated 15th century barn.
Film Prices
After 4pm Film: Full Price: £8.20 / Concessions: £6.95 / Young People / Student: £5.80
Before 4pm Film: All Tickets: 5.80
Monday night film: £5.80
BarnKids films: Adults: £5.80 / Children: £4.30
Concessions: Dartington Members, over 60s, full time students, young people (under 16), unemployed visitors, and DHT employees are all entitled to concessions of varying degrees. Please provide proof of eligibility at time of purchase, or at time of collection.
All Barn Cinema listings
The Barn is found on the Dartington estate, where a programme of events and visitor attractions operate year-round, and artists, makers, farmers, educators, craftspeople and entrepreneurs live and work – activity all inspired by our founders' vision of a 'many-sided life'.
Find out more