Arts Lab: What They Don't Tell You at Art College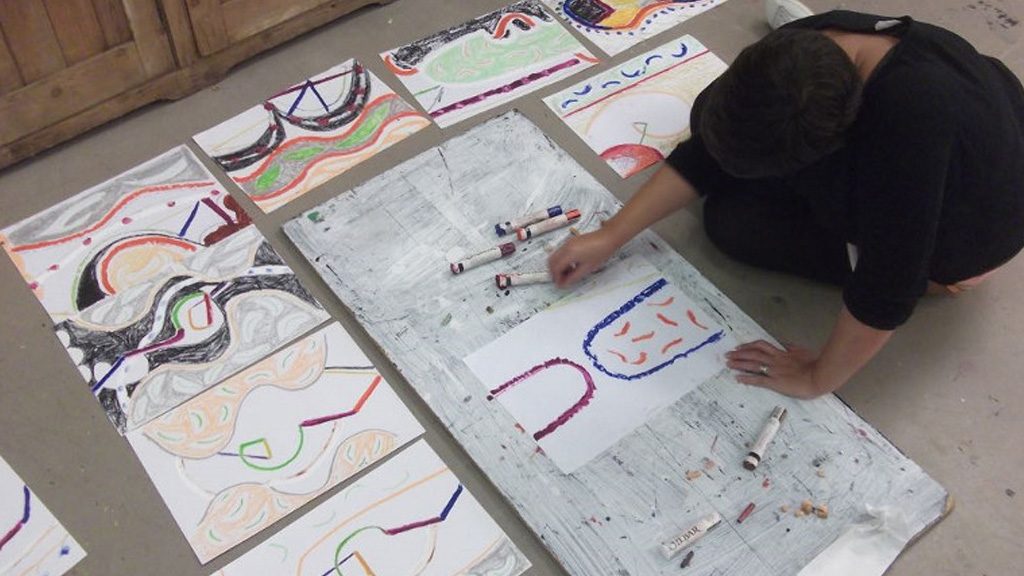 Venue Arts Lab, Space: Studio 20
Running time 6 hours
Tutor(s) Stephen Park, Arts Lab
Prices
£50 to include basic materials and refreshments. Bring your own favourite materials to share, plus lunch. We reinvest profits from these workshops to support creative learning and opportunities for those who are financially challenged. This enables Arts Lab to work towards fulfilling its aspirations of a meaningful social impact.

Apologies, the workshop on the 22nd and 23rd May has been cancelled.
Full details on visiting Dartington

About this event
Two-day art workshop run by Stephen Park to help you survive and flourish as an artist. About "action, creative flow, resilience and other animals", this is a compass of transformation drawing on Stephen's breadth of experience as artist and tutor.
Stephen Park www.stephenpark.co.uk was closely involved with the Dartmoor Arts Summer School since its inception in 2006, and throughout his career taught and delivered workshops at various places including The Royal College of Art. "Artist, idler, part-time contrarian, middle-aged bloke", says Stephen. "I have spent a lot of time around creative people. Generally the artists who truly flourish are those who have gone through a process of profound change, within which they find ways to do the most they can, with what they have, in the time available. They make artwork with clarity of purpose that is assertive in its own qualities and which no one else could have made. They 'become themselves' through what they 'do'. I have witnessed this transformation a number of times and I believe I have some insights which could be useful to any creative person at any level of ambition. I also really enjoy the company of other creatives, and look forward to meeting and talking with artists at Arts Lab."
Suggested age suitability 16+ years
For further details about Arts Lab project as a whole, including images, films, blogs and newsletters, go to www.arts-lab.co.uk
You can also find us on Facebook and Instagram: artslabdartington
Related events
---
More to Enjoy
---
About us
The Dartington Experiment began over 90 years ago when our founders, Dorothy and Leonard Elmhirst, set out to build a community inspired by the idea of a 'many-sided life'.
Today, we believe that their vision is more relevant today than ever before. We aim to be a place where people can realise their individual and collective potential, and are given a chance to connect with themselves, each other, and the environment.
Across the estate, a programme of events and visitor attractions operate year-round; artists, makers, farmers, educators, craftspeople and entrepreneurs live and work; and the community continues to 'learn by doing', finding inspiration in the Elmhirst's progressive ideas and experimental approach.
Find out more