When the Mountain Speaks with Us
How can we reweave our place back into the living fabric of a sentient Earth?
BOOK NOW
gift this course
Above image credit: Sentience (from the series 'In Between the Worlds') by Meryl McMaster | Dark Mountain Issue 16 – REFUGE | Courtesy of the artist and Stephen Bulger Gallery and Pierre-François Ouellette art contemporain
Monday 16 May – Friday 20 May 2022
Charlotte Du Cann, Nick Hunt, Caroline Ross, Mark Watson
Schumacher College, Dartington Trust
£795 (or £150 deposit, with the outstanding balance payable at the booking deadline specifed below). Short Course bursaries are available – find out more here.
Course fees include all meals and accommodation, field trips, materials and all teaching sessions. We recommend attending this course as a fully residential participant however you may choose to book as a non-residential participant. Please contact shortcourses@dartington.org for more details.
About this course
How can we reweave our place back into the living fabric of a sentient Earth?
Over the last decade, the Dark Mountain Project has held a unique space in which art, story and myth entwine to help us face the realities of a time of ecological unravelling. As the climate crisis and a mass extinction accelerates, it feels urgent that we radically reconfigure the ways we perceive the natural world and our place within it.
Join Charlotte Du Cann, Nick Hunt, Caroline Ross and Mark Watson at Schumacher College, to forge a co-creative practice that can challenge the dominance of the modern industrial mindset and regain our original kinship with the more-than-human world.
Since the publication of the Uncivilisation manifesto in 2009 the project has served as a gathering place for writers and artists seeking to 'speak' in the languages of the Earth. In this spirit, this course sets out to explore the lexicon of the living world and to develop a collaborative culture that can remember our place within its many strands.
During the week, we will be seeking ways to navigate descent, using the tools of story, myth, plant medicine and natural materials that help root us in place and time. We will be walking into the liminal hours of dawn, holding a dialogue with the land, remembering the role imagination plays in communication with the non-human world, and engaging the heart, hands and heads of everyone taking part.
As part of this investigation, we will be gathering roots, dreams, materials and words. We will be creating work to celebrate what we encounter, as human beings have been doing for millennia, reconnecting with our archaic bodies and remembering our ancestral kinship with plants and creatures and the elements.
The course will involve group discussions, smaller working parties, a writing and making task and 1:1 sessions, and will culminate in a sharing of creative work at the end of the week. It will provide opportunities for working within a Dark Mountain frame, in-depth conversation and creative work with fellow explorers, and a chance to focus on deepening your own practice and core relationship with the planet.
Our exploration will follow the track of the year, as it shifts from spring into summer. During this time you will be in the company of four Dark Mountain guides and 'language teachers', as we investigate the worlds at our feet at a time of descent.
With Nick Hunt, learn how to tune into the small wilds around us, 'travelling' the tropical jungle of a growth of moss or the steppeland of tiny grasses, seeing how these small 'outlandish' territories take us on imaginative journeys that can lead into other times and places; with Charlotte Du Cann, discover how to work within the mythos, how to enter and emerge from the Underworld, following in the footsteps of Psyche; with Mark Watson, how to re-entangle ourselves with the intelligence and beauty of the plant world, working with the key leaves, flowers and trees of May; and with Caroline Ross, how to gather wild materials as makers and artists, and to reconnect with methods and ways of seeing which human beings have used for our entire existence.
We look forward to journeying with you!
RELATED READING: Relearning The Language Of A Lost World (via noemamag.com)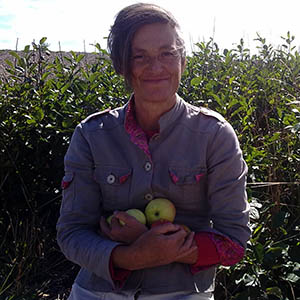 Charlotte Du Cann
Charlotte Du Cann is a writer, editor and co-director of the Dark Mountain Project. She has taught creative non-fiction and reconnection with the wild in many places, including Schumacher College, Arvon, School of the Wild, Writers Rebel and the Natural Beekeeping Trust. Her most recent book After Ithaca investigates the mythology of radical change, revolving around the four tasks of Psyche.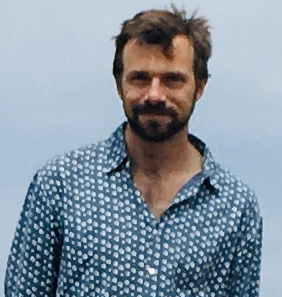 Nick Hunt
Nick Hunt is the author of three books about walking in Europe (Walking the Woods and the Water, Where the Wild Winds Are and Outlandish), and a work of gonzo ornithology (The Parakeeting of London). He is also an editor and co-director of the Dark Mountain Project. As a storyteller he has performed at festivals around the UK, and he has led writing and storytelling workshops live and online.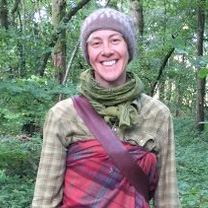 Caroline Ross
Caroline Ross is a natural materials artist and tai chi teacher. She uses foraged and found materials to make drawings and objects, and teaches people how to make oak gall ink, natural paints with ochre and other wild ingredients. She is a regular contributor to Dark Mountain anthologies, and since 2018 has taught the Wild Twins course with Paul Kingsnorth.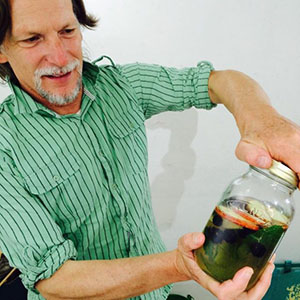 Mark Watson
Mark Watson has been consciously tuning into the plant world since the 1990s and has worked with medicine plants in Mexico, the Arizona desert and the UK. He teaches others to connect with the dreaming of plants through embodied practice, communication and developing mutual relationships. He is a keen forager and fermenter and one of the core team behind the Dark Mountain Project.
Book now
*Courses are confirmed or cancelled based on the number of bookings approximately 6 weeks before the course start date. If the minimum number of bookings is achieved we confirm the course and sales continue. Courses are cancelled if uptake is below the minimum needed to run the course. Your deposit secures your place so please book early to avoid disappointment.
We are proud to be COVID-secure. Find out what we're doing to ensure you have a safe and enjoyable experience here >
Select a time below to begin your online booking. You will receive an e-ticket for this event. You are welcome to email us at shortcourses@dartington.org with any queries you have.
---
---
Offer: Special rate for Dartington Members
Dartington Members will receive a 10% discount, applied when they log in during the checkout process. For more information about Membership,
click here
(opens in new tab).
Related Events
View All Schumacher College Short Courses