Monday 20 – Friday 24 March 2023 
Iain McGilchrist (via Zoom) Faisal Al-Jawad, Fiona Tilley
Dartington Trust, South Devon
Unless otherwise stated, our Short Courses are for adults 18+ years
Residential: £795.00* | Non Residential: £595 | Deposit: £150**
Bursaries are available – find out more here.
*Residential course fees include all vegetarian meals, field trips, materials and all teaching sessions and includes private, simple accommodation with shared bathroom from supper on the day of your arrival through until the lunchtime before your departure. More info about accommodation can be found below.
**Place a deposit to secure either a residential or non-residential place, with the outstanding balance payable four weeks before the course start date.
About this course
Our fragmented view of ourselves is reflected in our fragmented world. Bringing together science, traditional wisdom and direct experience, we will explore the realms of our inner and outer ecologies, to see how we can move out of predominantly left-brain thinking and into something more whole.
What might our inner and outer human landscapes be like with a more balanced approach of left and right brain thinking? What might they look like if we extended our thinking even further, to see ourselves as bio-psycho-social-spirito-enviro-organisms.
A hundred years ago Carl Jung introduced the four functions of mind: thinking, feeling, intuiting and sensing. Thus expanding our understanding of how the human mind works and how we interact with our inner and outer worlds. Dartington Hall Trust's mission for living a many-sided life echoes Jung's mandala of knowing – bringing in more of ourselves to our lives. Connecting Jung and Dartington's perspectives in this way is especially meaningful. How are humans fairing on the inside in response to our conditions? As Albert Einstein actually said, 'A new type of thinking is essential if mankind is to survive and move toward higher levels'. The time is ripe for shifts in perspective, understanding and in thinking.
We begin our week with a session from Iain McGilchrist, psychiatrist and author (The Master and His Emissary, The Matter With Things), who will guide us in our search towards wholeness in a divided, polarised, uncertain world. Left-brain thinking dominates decision-making and leadership, with all its subsequent consequences such as social and national divisions, psychological illness and a scarcity complex amongst others.
Through an exploration of practices that seek to extend the notion of the 'ecological self' (or what it means to be human) beyond our 'head' brain, we begin the process of challenging held norms as to what it means to be human. These practices include nature connection; heart, dialogue and embodiment; gong meditation; fermentation and food. Wholeness involves the resolving or dissolving of polarities such as left- and right- brain, or body and mind, nature and culture.
In order to dissolve the opposites, their mutuality needs to be appreciated – they cannot exist without each other. How do we do that? Our aim is not to swap out one set of labels for another, or to provide another abstract, theoretical sense of wholeness. Our goal, through a co-created, live (nature-culture) enquiry and a series of real-life practices is to shift the context of how we see ourselves as humans. This is what we call 'engaged ecology' of the human being. We will engage, do and be, as well as converse and think, our way towards a wholeness that is relatable and felt. Iain McGilchrist joins us again towards the end of the course for an online session to discuss and reflect on your experiences and some of the topics that have emerged. 
This course is for the explorers, the seekers, the curious unlearners… a place where you can experiment and dive into what wholeness is. We will invite our curiosity to bring us into new relationships, as wise, meaningful beings. We are not proposing to adorn participants with answers. That would be too hubristic in these ever changing times. We will point ourselves in the direction of where new levels of thinking might be found. Now is a moment to reverentially encounter experience, to ask questions and to reflect. If this is a space of inquiry and learning that appeals to you, we seek your company. For it is in the collective wisdom that insights emerge.
on this course you will
Learn about the dominance and qualities of left-brain thinking in our lives and our society
Learn about the right brain and whole-brain thinking
Explore different ways of 'thinking' and knowing
Learn about practices that engage the brains in our head, heart and gut
Understand that there are multiple dimensions to being human, how they are interconnected and why they deserve our attention
Engage in various practices and practical exercises throughout the course, for direct experience of different ways of thinking, knowing and being, so as to deepen understanding of the content
typical schedule for short courses
Check-in to the room is between 3-3.45pm on the day of arrival. Check-out is 11am on the day of departure, although if travelling by public transport, luggage can be left at the Welcome Centre until the course has completed.
Teaching generally begins at 4pm on the first day and ends at 2pm Fridays or 4pm Sunday (whichever is the last day of the course).
The daily timetable can start at 9.30am and end around 9.15pm, with free time available at set times throughout the day.
For residential participants breakfast is included, followed by a morning gathering and community work groups on weekdays, which are open to all participants and the college community. Non-residential participants can pay extra if they wish to have breakfast on one or more of the days.
Lunch for all participants is between 1-2pm and supper is 6.30-7.30pm (both meals are included in the residential and non-residential course fee).
If you have any questions about your course schedule please contact shortcourses@dartington.org
OUR LEARNING COMMUNITY
Our courses are part of the wider Learning programme at Dartington, and you will join a community of students on site studying at Schumacher College and Dartington Arts School as well as other short course participants, volunteers and visitors.
While you are here we invite you to take part in our learning community life by attending morning meetings, taking part in activities such as meal preparation and clearing, and evening social events. This is entirely voluntary, but participants tell us that taking part adds to their experience at Dartington.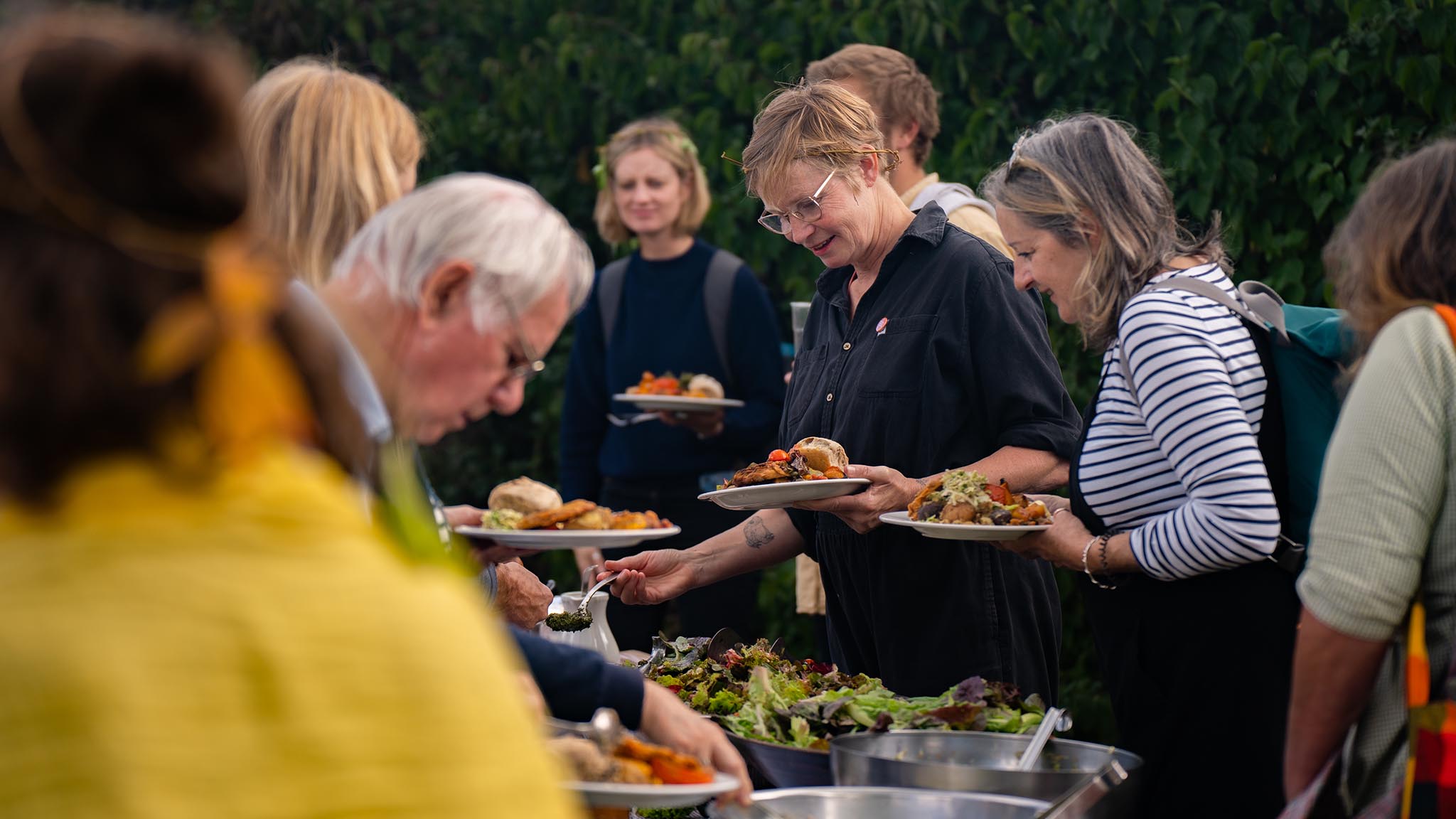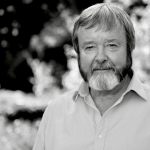 Dr Iain McGilchrist
Dr Iain McGilchrist is the author of a number of books, but is best-known for The Master and his Emissary: The Divided Brain and the Making of the Western World (Yale 2009), and is currently finishing work on a book of epistemology and ontology for Penguin Random House. He is a Quondam Fellow of All Souls College, Oxford, a Fellow of Green Templeton College, Oxford, a Fellow of the Royal College of Psychiatrists, a Fellow of the Royal Society of Arts, and former Consultant Psychiatrist and Clinical Director at the Bethlem Royal & Maudsley Hospital, London.
He has been a Research Fellow in neuroimaging at Johns Hopkins Hospital, Baltimore and a Fellow of the Institute of Advanced Studies in Stellenbosch. He has published original articles and research papers in a wide range of publications on topics in literature, philosophy, medicine and psychiatry. He lives on the Isle of Skye, and has 2 daughters and a son.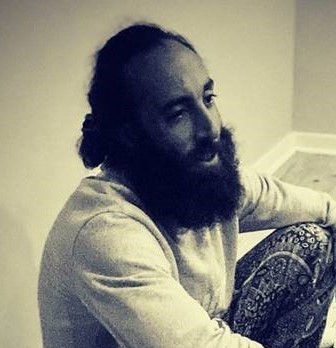 Faisal Al-Jawad
Faze is part of a long line of people whose lives have been profoundly changed by Schumacher College and the wider Dartington estate. Having lived, worked, and studied (MA Ecological Design Thinking) there, Faze has a deep bond with the place and the spirit of the place, and loves taking people on journeys to share in and experience some of the magic of this little corner of Devon.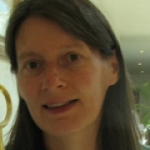 Dr Fiona Tilley
Dr Fiona Tilley completed her PhD research into the environmental practices of small and medium sized enterprises in 1998. A career in academia followed with positions at Durham University Business School and latterly the Sustainability Research Institute at the University Leeds. She has published extensively in the field of sustainability entrepreneurship and emerging new business models. From 2009 she stepped back from conventional education in sustainability social sciences to explore alternative and transformational learning practices. Finding Schumacher College has been a significant place of influence. More recently the College has offered opportunities to facilitate short courses and to convene modules on the MA Ecology and Spirituality and to be the Programme Co-ordinate for Becoming Indigenous.
We recommend that if possible, you stay on-site during your course. All our courses are best experienced holistically: through studying, relaxing, eating and staying with other course participants, volunteers, staff and tutors.
The residential course fee is based on staying in one of our hostel-style single rooms with shared facilities and easy access to your main learning space. They are the perfect base to rest your head, relax and recharge. You can find out more about the rooms here.
Breakfast, lunch and dinner are included throughout the duration of the course, each made with fresh, locally-sourced produce by our award-winning team.
Accommodation is available at a discounted rate for course attendees, and on a first come, first served basis only. Choose this option by selecting 'residential' at checkout.
Your Title Goes Here
Your content goes here. Edit or remove this text inline or in the module Content settings. You can also style every aspect of this content in the module Design settings and even apply custom CSS to this text in the module Advanced settings.
optional: upgrade to a courtyard room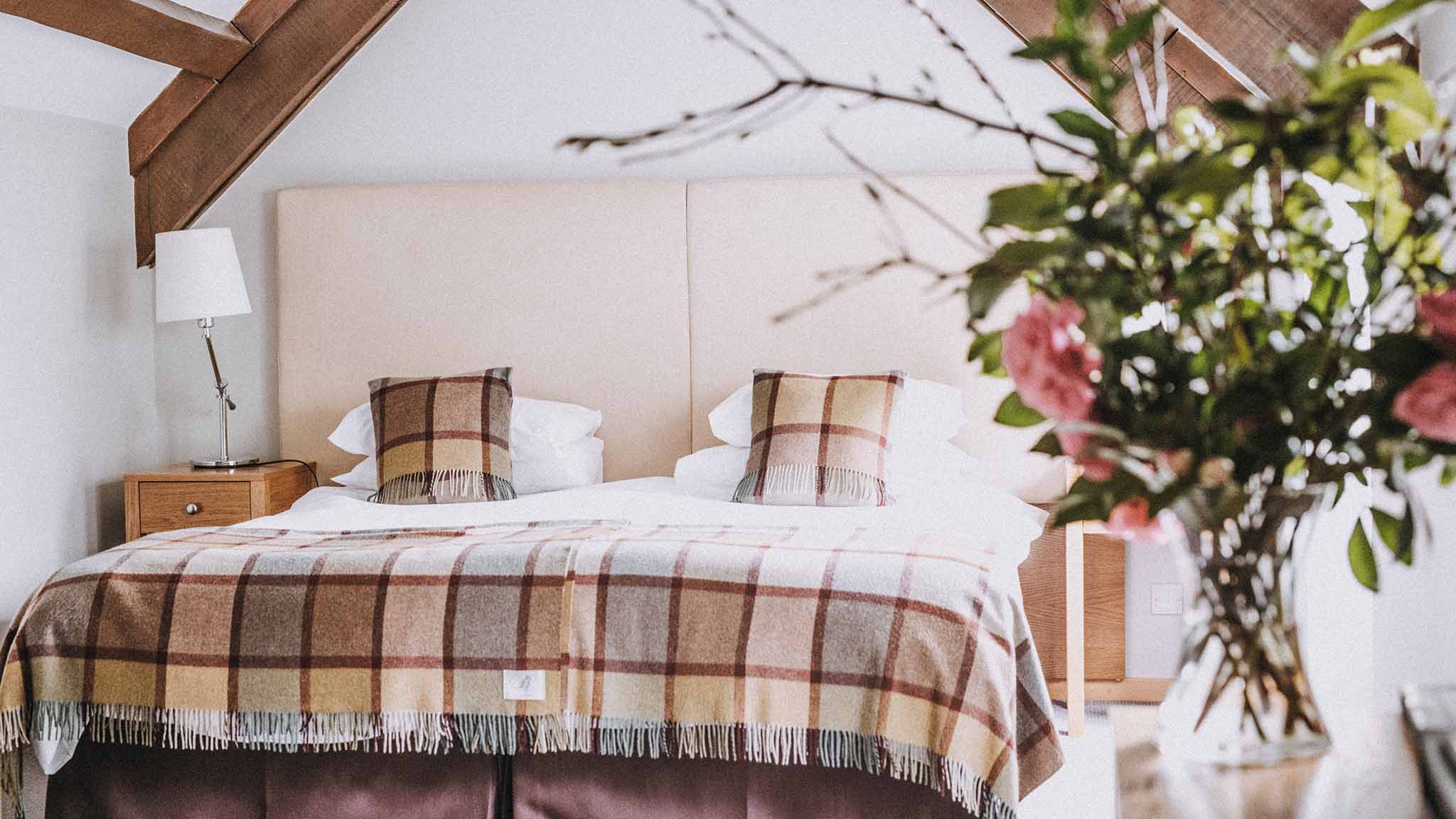 It is also possible, subject to availability, to upgrade your accommodation to a single or double en-suite bedroom in our beautiful and historic courtyard. An upgrade to a single room with en-suite bathroom is an additional £27.25 per night and a double room with en-suite bathroom is an additional £43.60 per night.
If you would like to upgrade, please first book with residential option included, and then contact our Guest Services team on 01803 847121 or email guestservices@dartingtonhall.com to check availability. Our Guest Services department is open daily, 8am–8pm.
Should you decide to upgrade to our en-suite accommodation, please be aware that this is 20 min walk, or 3 min drive, to the Old Postern site, where some of our courses are held. There is car parking available near to all venues on the estate.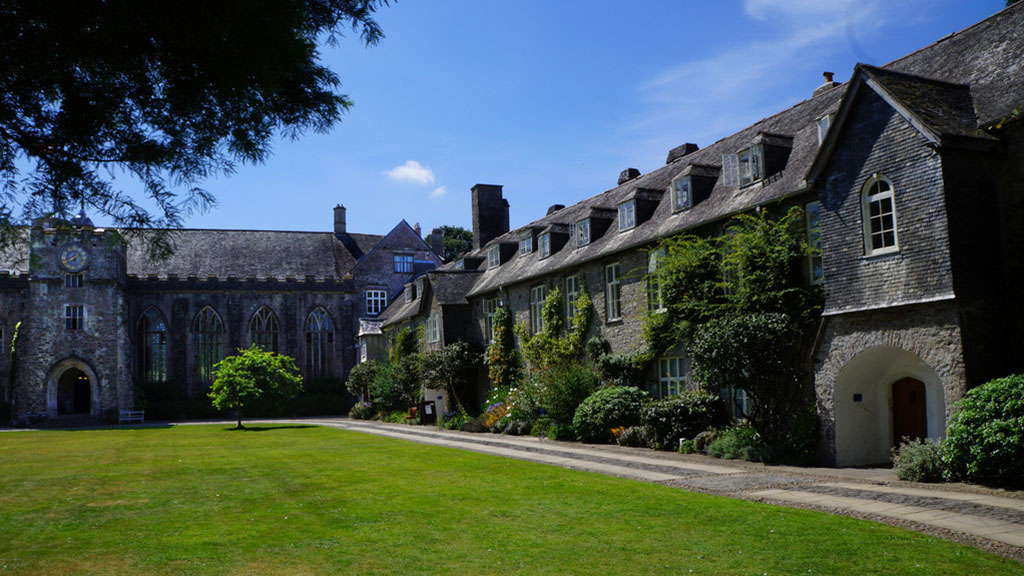 OPTIONAL: STAY ON OUR CAMPSITE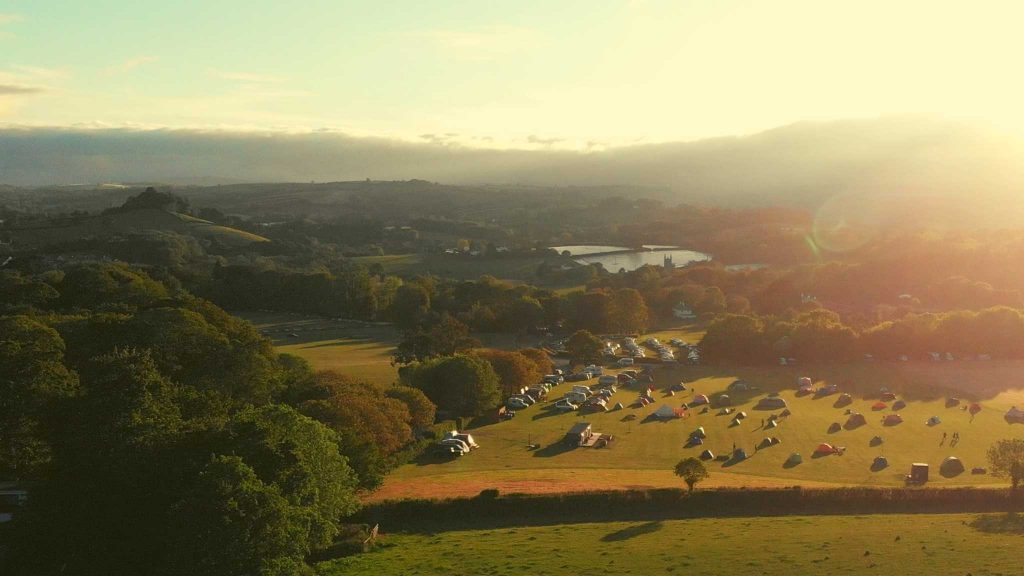 You may like to stay on our beautiful and relaxing campsite, amidst the stunning rolling hills and ancient woodlands of Dartington. Find out more about the campsite here.
Should you decide to stay on the campsite, please be aware that this is 10 min walk, to either Schumacher College or Dartington Hall, where our courses are held. There is car parking available near to all venues on the estate.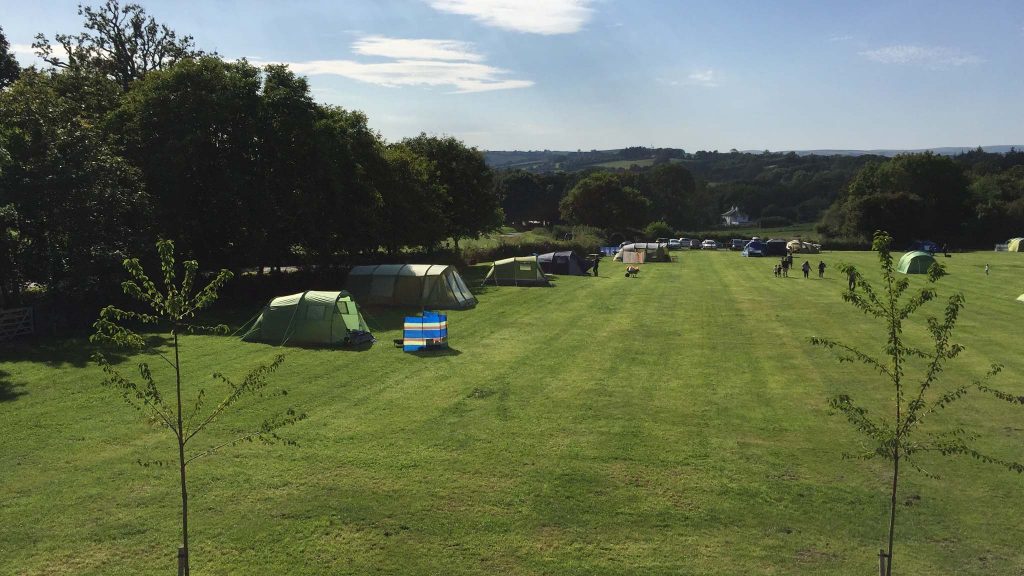 Book now
Begin your online booking below. You will receive an e-ticket for this event. You are welcome to email us at shortcourses@dartington.org with any queries you have. Full Short Course T&Cs can be found here >
If you place a deposit, you will be contacted by us four weeks before the course start date to pay the outstanding balance. You will also be contacted with full details about the course before you arrive.
Please note that in most cases bookings for all our Short Courses close at midday on the Thursday before the course begins. This enables us to give you the best possible course experience and ensures all bookers receive the relevant course materials before they arrive.
---
---
Offer: Special rate for Dartington Members
Dartington Members will receive a 10% discount, applied when they log in during the checkout process. For more information about Membership,
click here
(opens in new tab).
Related Events
View All Schumacher College Short Courses