Wonderland: Kids Create – Nature Make! (SOLD OUT)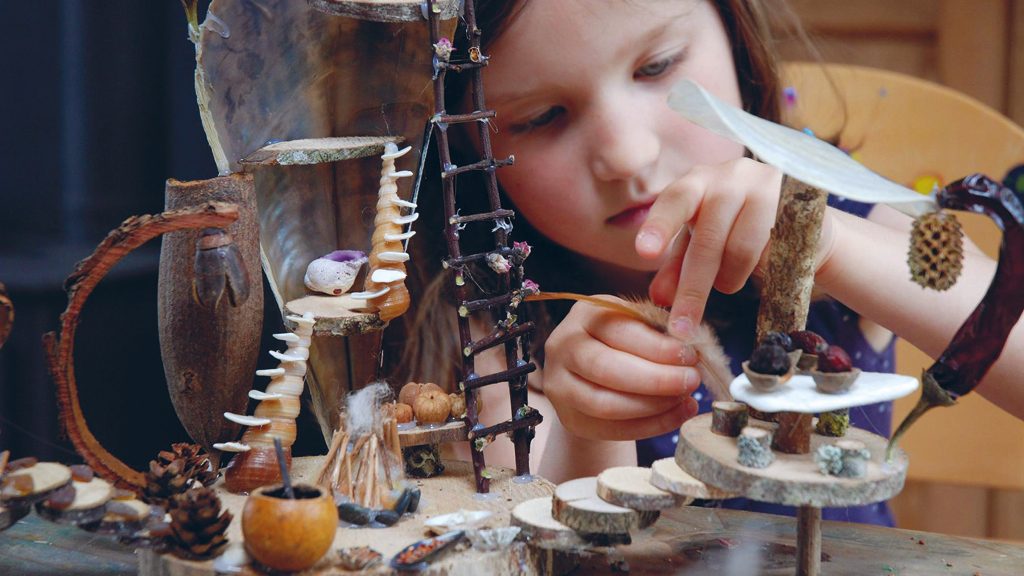 Details
Venue The Granary, The Shippon Square
Running time Course runs on Saturday December 1st 3-4.30pm and Sunday December 2nd 10-11.30am
With Nature Make!
Prices
£10
Full details on visiting Dartington

About this event
Kids! Create your own magical sculptures from amazing treasures from land and sea! Make lovely gifts for children and adults alike.
Saturday 1 December, 3 – 4.30pm
Sunday 2 December, 10 – 11.30am
Under 8's supervised by an adult.
www.naturemake.co.uk
This course is part of Wonderland – where you get to meet over 60 of the best makers in the South West. A place to stop, eat, drink, shop, play, make dance, sing, listen and enjoy. Find out more here ⇒
For more information, please contact: crafted@dartington.org
Advance booking only
Course details subject to change
Please note: 25% of your course fee is non-refundable should you need to cancel your place
More Craft Revolution Events
---
More to Enjoy
---
About the Craft Revolution
The Craft Revolution runs a vibrant programme of courses, projects, events and talks. It is a movement about making; a learning space, an ideas lounge, an action station. A story of 'doing' over 'not doing'.
View all Craft Revolution courses here
More about the Craft Revolution
All our courses are based on the Dartington estate, where a programme of events and visitor attractions operate year-round, and artists, makers, farmers, educators, craftspeople and entrepreneurs live and work – activity all inspired by our founders' vision of a 'many-sided life'.
Find out more about Dartington