Indian dancer who has reinvented ancient tradition comes to Dartington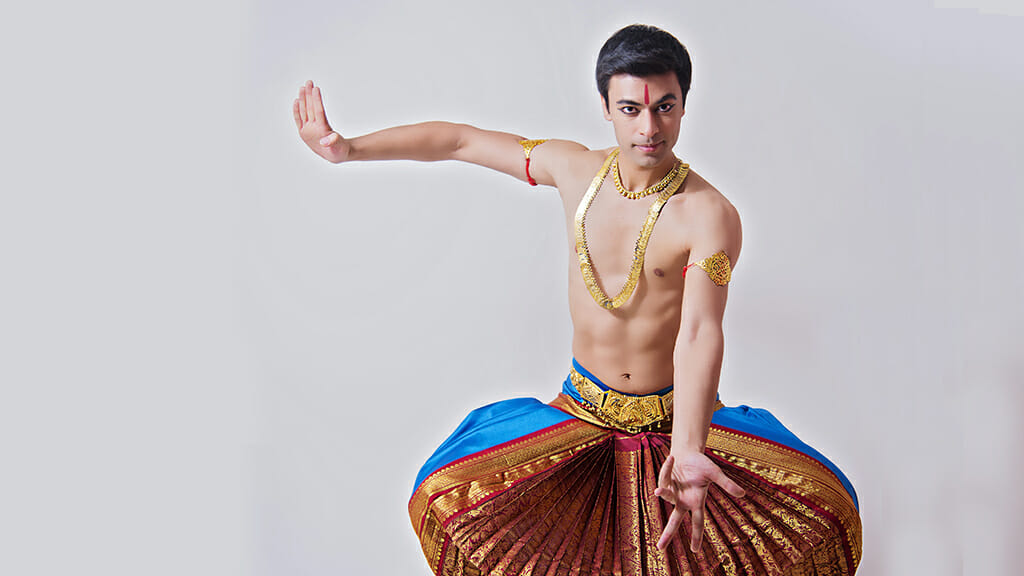 Dartington Hall is privileged to welcome Revanta Sarabhai to Devon fresh from the Royal Opera House in Mumbai for a performance of Bharata Natyam, an ancient Indian classical art form.
What Matthew Bourne has done for ballet in the UK, Revanta has done for Bharata Natyam in India – he has breathed new life into an art form historically performed by women. His interpretation of Bharata Natyam has made it popular among a younger modern audience of all genders both in India and internationally.
His Bharata Natyam performance at Space Studio 1, Dartington, will interweave dance with explanations to help the audience understand its context. His work tells contemporary tales of long-distance relationships, the environment and its destruction, and globalisation.
There's a chance to get behind the scenes too, as Revanta will also be in conversation with Satish Kumar, the cofounder of Schumacher College who is his host in the UK. Expect a meeting of minds that brings together Satish's ideas as a writer, activist, environmentalist and peace campaigner with Revanta's experience as a dancer, actor, choreographer and filmmaker – who trained from age five under the mentorship of his grandmother Mrinalini Sarabhai and mother Mallika Sarabhai (both legendary dancers).
They will cover art and activism – in particular looking at how Revanta has redefined gender roles and upturned the traditional devotee-deity paradigm.