John Channon is Estate Manager at Dartington. His Food & Farming blogs provide updates and insight into how Dartington uses its land to meet our commitments to community projects and sustainable farming.
John joined Dartington in 2009, having previously spent over 20 years working with the National Trust as a Property Manager in Devon. He holds a wealth of experience in the practical implementation of land based initiatives. More blogs from John
---
I thought that it would be timely to provide an update regarding the future of Old Parsonage Farm, since much has happened over the past few months.
As some of you will be aware, in 2010 we decided to explore how we could best use our landed estate to better support our primary purpose, including the use of our farm where the tenancy is coming to an end.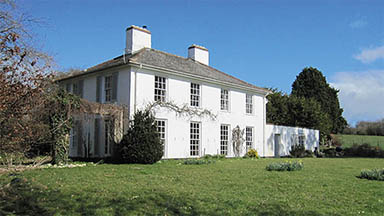 This was taken forward through a formal Land Use Review where over 30 experts and thought-leaders were asked to share their ideas on what distinctive contribution Dartington could make with its landed estate.
This review took two years of extensive research and discussion with potential partners and the local community.
A copy of the summary document is available for download (.pdf, 1.2MB) and gives details of the overall aims and objectives, together with an overview of the individual projects that were proposed.
In 2012 Dartington announced a partnership with Bicton College to offer agriculture-based courses using Old Parsonage Farm as the platform for delivery.
In January of this year, it became apparent that Bicton College were no longer in position to deliver on these original ambitions because of their financial situation and we therefore reluctantly decided not to progress this partnership.
---
"The new tenant will operate a mixed farming regime…concentrating on animal welfare, soil structure and sustainability"
---
We remain committed to using our farm land to test new forms of sustainable farming and offer land based learning, so our current focus is on finding another partner to help us take forward our ambitions.
Over the past few months, Dartington has been developing a new strategy to help build community resilience and so we have taken the opportunity to build on the success of the LUR, which was well received by the local community, to enhance the way that Old Parsonage Farm could be used, by developing a portfolio of projects to test out new approaches to farming, food distribution and food cultures.
Through our agents, Smiths Gore, we have produced a set of particulars (.pdf, 3.5MB) for the farm and anticipate a great deal of interest being generated.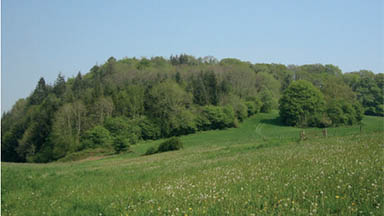 The farm will occupy most of what we call the 'core estate' – the heart shaped block of land that is bounded by the river Dart to the north and east and by the A384 and A385 to the west.
It will extend to approximately 440 acres and comprise a mixture of arable and pasture land that the tenant will be obliged to farm either organically or to organic principles.
In addition to establishing a low-carbon dairy unit, we anticipate that the new tenant will operate a mixed farming regime, growing a variety of crops and using traditional British breeds of beef, sheep, pigs and poultry and concentrating on animal welfare, soil structure and sustainability.
It will also be important to ensure that the new tenant will wish to engage with the provision of land based education and be willing to offer both the farm and their time, to facilitate research and development.
Following a series of viewing days at Old Parsonage Farm for prospective tenants, for those who wish to take it further, tenders will need to be submitted by early summer, with interviews planned for July and August. The new tenancy will commence on 2 October this year.
If you have any comments, or would like further information, then please do email me at: john.channon@dartington.org.
John Channon – Estate Manager
---