John Channon is Estate Manager at Dartington. His Food & Farming blogs provide updates and insight into how Dartington uses its land to meet our commitments to community projects and sustainable farming.
John joined Dartington in 2009, having previously spent over 20 years working with the National Trust as a Property Manager in Devon. He holds a wealth of experience in the practical implementation of land based initiatives. More blogs from John
---
As anticipated in my earlier blogs, we received about a dozen tenders for the farm and the task of trying to shortlist them has been challenging to say the least.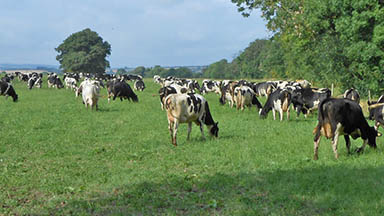 The applicants had put a great deal of time and effort into compiling their tenders and as a result most were of a very high standard.
However, they were all very different, which meant that we were unable to compare like with like, so instead we concentrated on identifying those that most closely aligned with the aspirations of the Land Use Review.
By the end of June, we had narrowed the tenders down to three and then made arrangements to visit the applicant's farms.
We have just completed these visits and although I cannot reveal who the applicants are, I can tell you that our journey took us from a farm in Devon, to one in Norfolk and another in Leicestershire!
---
"It's all rather daunting…but we do need to make sure that we get the right tenant'"
---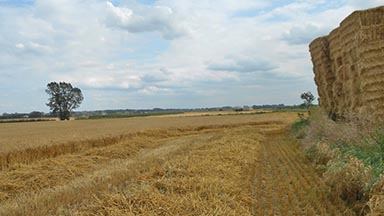 The shortlisted candidates will return to Dartington this week for their second interviews, which will consist of a presentation to a small number of trustees and key staff, followed by a more formal interview.
It's all rather daunting, but since we are offering quite a long tenancy by industry standards, we do need to make sure that we get the right tenant.
In the meantime, we are working with Ian Forbes, who has been an excellent tenant of Old Parsonage Farm for many years, to plan for his retirement at the end of September. More on that in my future blogs.
John
---