The Dartington Hall Trust has announced that leading landscape designer Dan Pearson has been commissioned to produce a creative masterplan and management plan for the Grade 2* listed gardens that sit at the heart of its 1,200 acre estate.
The Dartington Hall Gardens have an outstanding heritage. Predominantly of the 20th century, they are nonetheless steeped in history as they incorporate the remains of a medieval landscape on an estate that can be traced back as far as the 9th century. With a wealth of antiquarian features to explore – be it a yew tree at least 1,500 years old, a Holy Well or a Henry Moore sculpture (The Reclining Figure) the Gardens are a monument to the vision and enterprise of the great families who have owned the estate in the last millennium.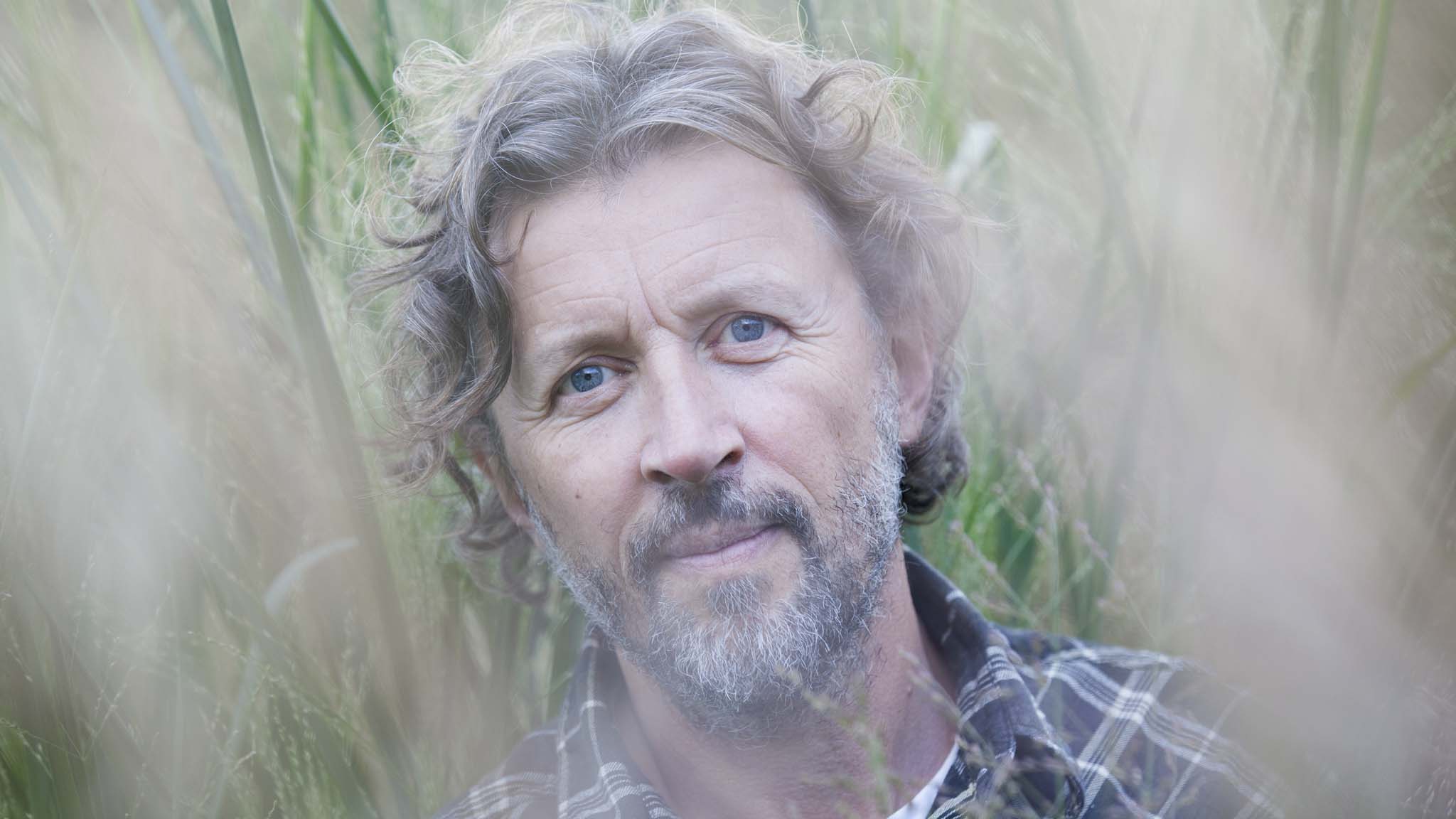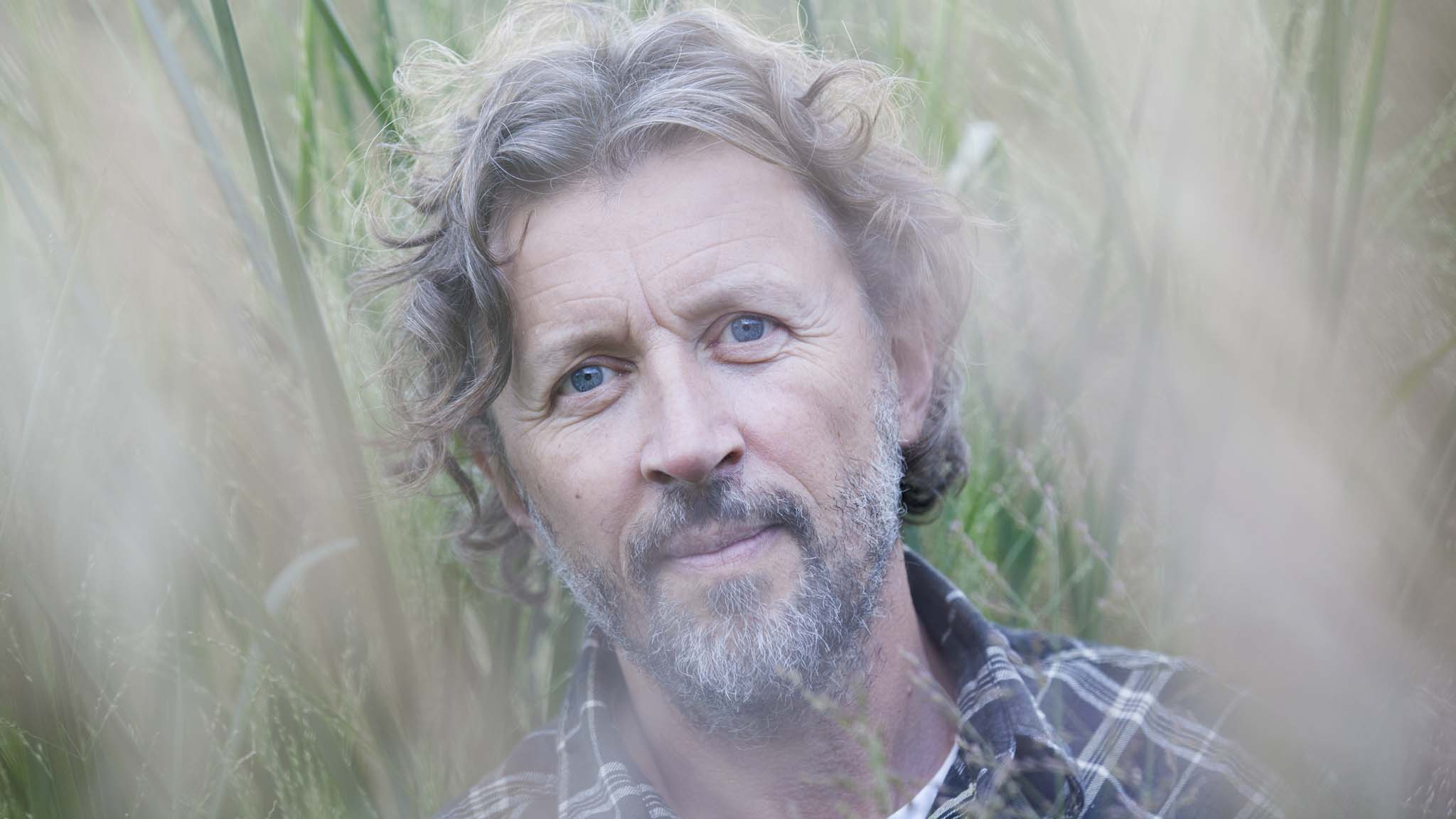 The brief handed to the Chelsea Flower Show Gold Medal and 'Best in Show' award winner, one of Britain's most respected designers, therefore involves sensitively reinvigorating and reimagining the Gardens, including their relationship with the surrounding landscape and community. In reshaping them for the 21st century, Dan Pearson Studio, his landscape practice, will take account of the Trust's plans to develop the estate into a thriving destination and foster its vision of a 'many sided life' for all to access and enjoy.
Says Dan Pearson about this once-in-a-lifetime opportunity:
'I was aware of Dartington's reputation as a centre of holistic living and arts education long before I first visited. In the space of forty years Dorothy and Leonard Elmhirst's radical, new approaches to farming and land management, and their integration of art, craft and design into daily life, created a progressive and liberal community that has been incredibly influential.
'The opportunity to engage with the estate as it starts on a new path of development and enhancement is hugely exciting.
'We are very much looking forward to starting the process of making the estate as accessible and functional as possible, reconnecting it with the agricultural and woodland landscape that surrounds it.
'We are particularly inspired by the opportunity to refresh and reinvigorate the historic gardens to make Dartington known again as a centre of best landscape and garden practice.'
Dan Pearson will be treading in the footsteps of some internationally and nationally renowned garden and landscape designers from the last century who have left their mark in the Gardens. These include leading American designer Beatrix Farrand (1934-39) who also designed campuses for the White House, Princeton and Yale; respected British designers Henry Avray Tipping (1925-30), Percy Cane (1945-c1960) and Georgie Wolton (1992) and Danish-born Preben Jakobsen (1985).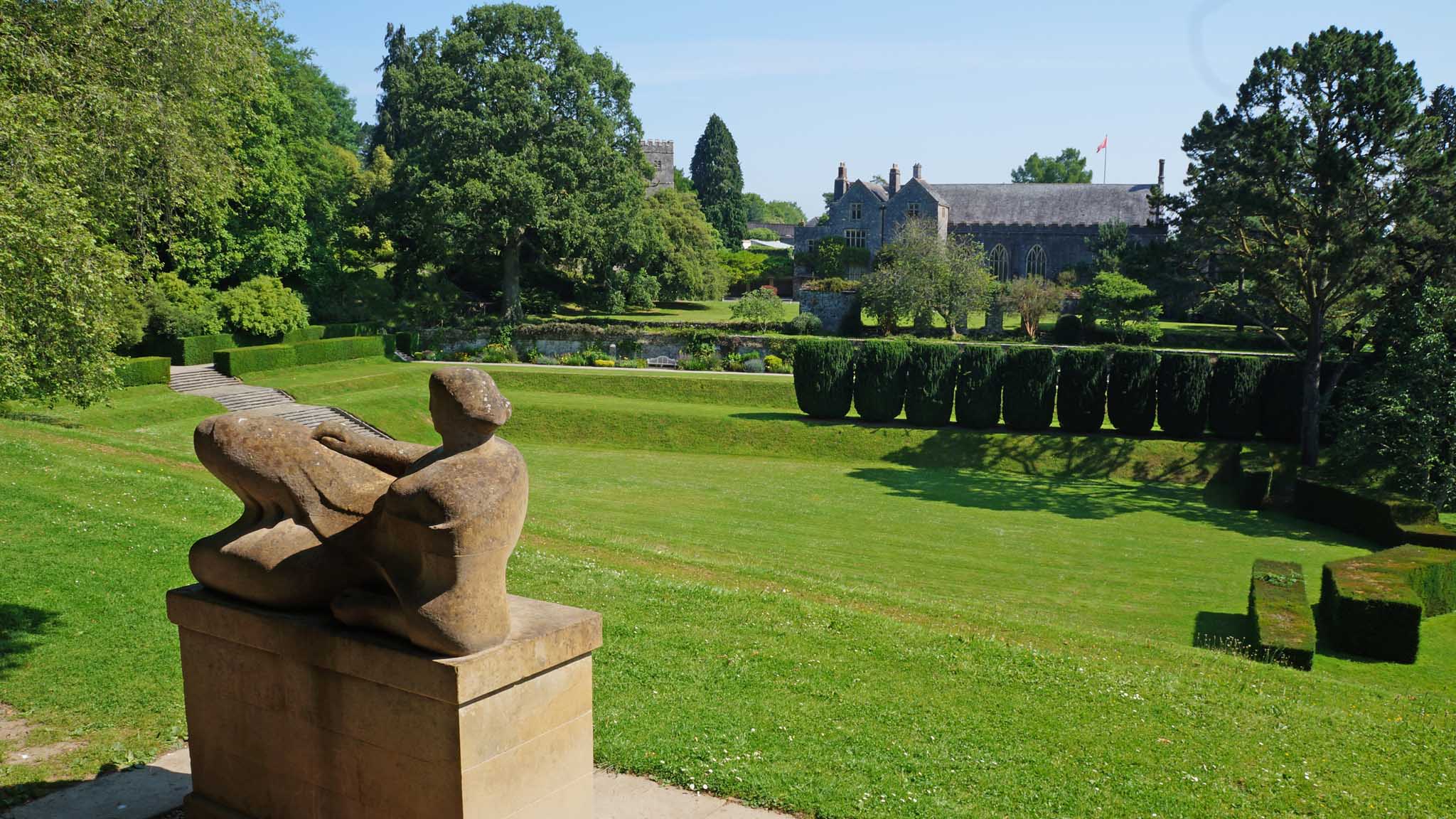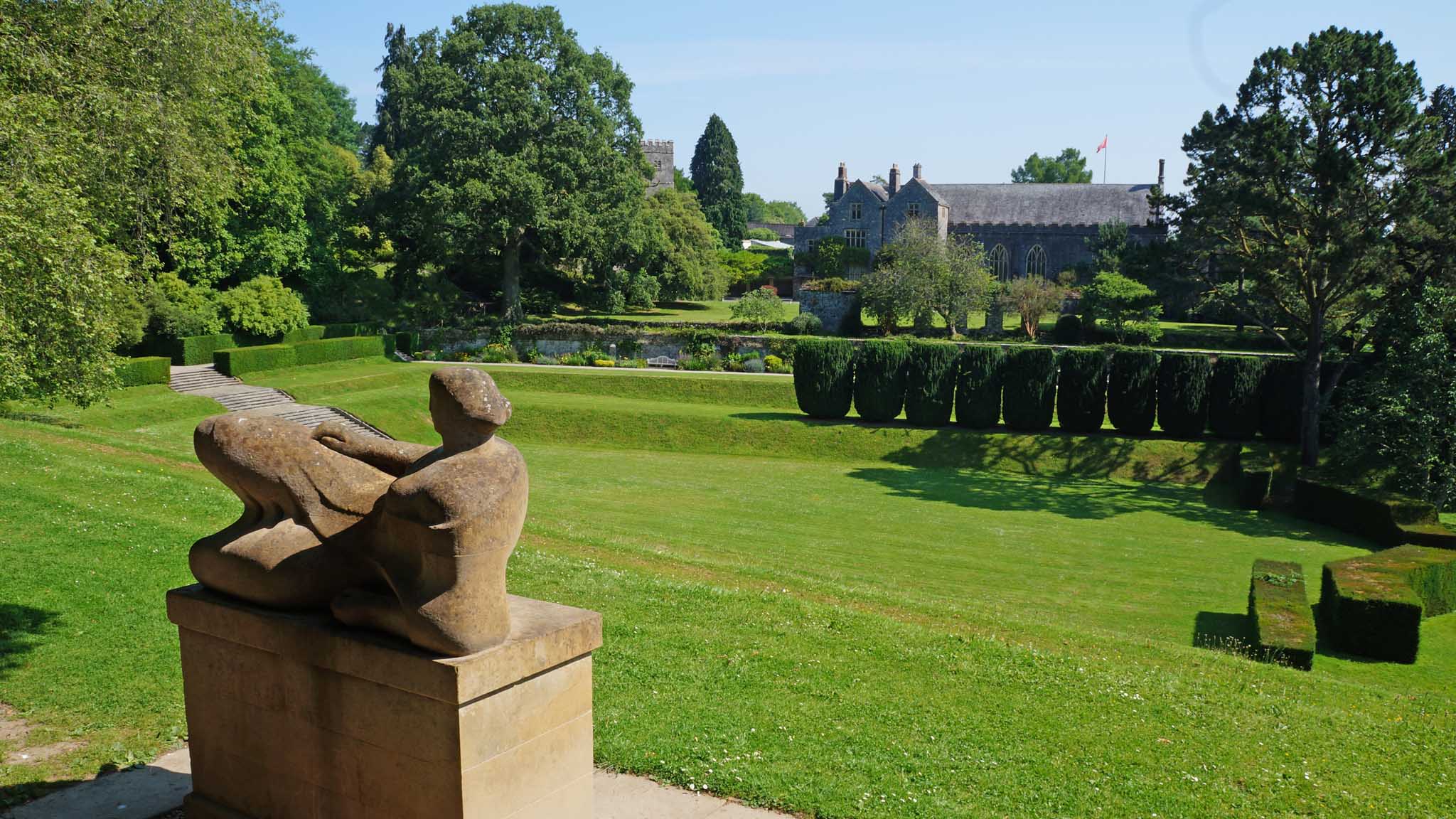 Dan Pearson was the Trust's first choice due to his talent for responding to sense of place and connecting properties with their surroundings; his ability to create beautiful, emotionally uplifting environments; and his painterly, naturalistic planting schemes derived from years of understanding plant ecology and habitats.
Says Dartington Hall Trust Estate Manager John Channon:
'Our Gardens design has changed dramatically over the centuries but it's 70 years since any major work was carried out. Sadly, many vistas to the surrounding Devon countryside have been lost due to mature plant growth and some of the pathways are no longer practical. It's time for a refresh, to look at the Gardens as a whole and how they harmonise with what's around them – for people now and for future generations to enjoy.'
Dan and his team are at the early stage of planning designs and the project is expected to last approximately one year. The masterplan will then be delivered in phases over several years, as funds are raised to realise each individual new scheme.
This commission has been made possible thanks to some significant donations from supporters Richard Creed, from Kate Caddy (granddaughter of Dartington Hall Trust founders Dorothy and Leonard Elmhirst) and from an extremely generous legacy.
Open year round from dawn till dusk, the Gardens are free for everyone to enjoy, providing a vital resource in which people can explore, relax, meditate, play and learn. They are run by a head gardener, a team of three gardeners and a small number of volunteers, with input from the Gardens Advisory Committee and senior management.
---
More about…
Dan Pearson: biographical notes
Born in Windsor (1964), Dan trained at the RHS Gardens' Wisley and the Royal Botanic Gardens, Kew. Student scholarships to study wildflower communities in the Picos de Europa, Spain and the Indian Himalayas, and two years spent working at the Jerusalem and Edinburgh Botanic Gardens respectively, gave him an innate understanding of how plants relate to their surroundings and natural growing conditions. This understanding of natural plant communities, together with an appreciation of natural landscapes and landforms, are the primary inspiration for his work.
Dan began his professional career as a garden and landscape designer in 1987, and was one of the earliest contemporary practitioners of naturalistic perennial planting in the UK.
Dan has been a weekly newspaper gardening columnist since 1994, writing for The Sunday Times, The Daily Telegraph and The Observer. He sits on the Editorial Board of Gardens Illustrated magazine. He has presented and appeared in TV series on BBC2, Channel 4 and Channel 5. He appears regularly on radio and lectures internationally. He was joint author of The Essential Garden Book (1998) with Sir Terence Conran and author of The Garden: A Year At Home Farm (2000), Spirit: Garden Inspiration (2009) and Home Ground: Sanctuary in the City (2011). Natural Selection: A Year in the Garden, a collection of his articles written for The Observer, was published in May 2017.
He has designed five award-winning Chelsea Flower Show gardens. His most recent (Laurent Perrier & Chatsworth Garden, 2015), was awarded a Gold Medal and the award for Best In Show. He was an award-winner at the Society of Garden Designer Awards in 2012 and 2014.
Dan is an Honorary Garden Advisor to Sissinghurst Castle (National Trust), a Tree Ambassador for The Tree Council and a member of the Society of Garden Designers (MSGD). He is an Honorary Fellow of the Royal Institute of British Architects (Hon FRIBA) and was a member of the Jury for the 2011 RIBA Stirling Prize. In 2012, he was elected a Royal Designer for Industry (RDI). 
Dan Pearson Studio
Dan Pearson Studio was established as a landscape design practice in 1987.
'We work in close collaboration with architects, designers and craftsmen on a wide range of projects, from private domestic gardens to large rural estates, public parks and civic landscapes.
'We consider our key strength to be 'place making', which comes from a responsive and integrated consideration of the site and its inherent sense of place. Designs are developed through a full dialogue with the surrounding environment, buildings and users of the space. In this way we identify the most appropriate route to arrive at simple, functional and emotionally uplifting environments.
'The naturalistic use of plants is fundamental to the studio's work and our experience and understanding of plant ecology and habitats results in painterly planting schemes that express a heightened naturalism and are uniquely suited to each project.
'We aim to create timeless spaces, which encourage people to connect with nature by producing beautiful, inspiring environments that encourage contemplation and self-reflection.'
The history of the Dartington Hall Gardens
The Dartington Hall Estate's position near Totnes, south Devon, has been exploited strategically and economically for well over 1,000 years. It has a source of spring water, is in a curve of the river at the head of the Dart tidal range, dominates a natural ford, and is on the rich soils of the South Hams.
A settlement here was established in the 9th century, with the estate (including development of a medieval manor house overlooking the river Dart) becoming the property of royalty, nobility and gentry through the years. In 1388, King Richard II granted it to his half-brother John Holand. A significant period of ownership across 11 generations of the Champernowne family (from 1559-1925) followed before the estate was acquired in 1925 by Dorothy and Leonard Elmhirst. An American heiress and her English husband, they set out to create both a home and a unique experiment in rural regeneration, education and the arts.
The Elmhirsts repaired and reconstructed the dilapidated historical buildings, built new properties and worked with a series of eminent landscape designers – clearing a tangle of overgrowth and moving away from rigid Victorian design to reveal the great trees, shapes and curves of the landscape. They contributed colour (largely a pastel palette), vistas, experimentation, innovation, capital, retention of features of antiquity and a celebration of trees. The Gardens underwent continuous reappraisal and modification throughout Dorothy's life but now 70 years have elapsed since a review of the Gardens as a whole and how they interconnect with the areas around them.
Some of the Garden Greats associated with Dartington Hall
Henry Avray Tipping was garden advisor from 1925-1930. He was a disciple of 'The wild gardener' William Robinson and eminent designer Gertrude Jekyll, former editor of Country Life. Work included: the Private Garden, closure of the drive through the Gardens to become traffic-free, and the conversion of the Dutch Garden into an open air theatre.
During the 1930s and until WWII broke out, Beatrix Farrand, reputedly the best American designer of her generation, acted as consultant advisor. Her Courtyard landscaping carries her hallmark design, the only example of such work outside the USA, and her work also included the widening of Sunny Border path, the Woodland Walk replanting and the design of a children's garden.
After WWII, horticultural writer and garden designer Percy Cane became advisor. He opened up the outer reaches of the Gardens, focusing on a visual relationship with the scenery beyond and restoring vistas. In c1950, he put a ha-ha at the end of Valley Field so that the garden 'never ends'.
Danish-born landscape architect Preben Jakobsen redesigned the Sunny Border in 1985, modernising and enlivening it using a restrained palette of yellow, blue, silver and grey.
In 1992 Georgie Wolton landscaped and planted the forecourt area immediately in front of the archway buildings, adding in the curving flight of steps from the Granary and the planting of quince trees. Before turning to landscape design, Georgie was a founding member in 1963 of the architectural practice Team 4, which included Norman Foster and Richard Rogers.
Our changing Gardens landscape: examples
The Tiltyard
In the 1300s: a jousting area with terraces going up to the Great Hall
In the 1800s: drawings reveal it as a lily pond making full use of the nearby water springs
By 1845: it bore a Dutch Garden and Sunken Garden
In 1930: Dorothy Elmhirst removed the Dutch Garden and had an open air theatre built
In 1954: the open air theatre was removed due to the unsuitable Devon climate
In 2015: an iconic Pinus radiata (Monterey Pine), leaning over the base of the Tiltyard, collapsed following a period of wet weather, in so doing dramatically reopening the Tiltyard terraces.
The Twelve Apostles (trimmed Yew trees): their shape changed from 'pointed' during Beatrix Farrand's association to 'skittle shape' from 1995.
Our Holy Well
Dated from early medieval to post medieval (1066AD to 1750AD), it may have doubled as a bathing pond from 1839 to 1889, as maps show a small square building, possibly a bathhouse, adjacent.
Garden design in general
In the 20th century, Victorian bedding and geometry lost appeal and the fashion was for gardens to look natural, with trees and shrubs being allowed to grow untended and 'be themselves'.
A celebration of trees
Trees (including many veteran and some ancient specimens) are a principal feature of the Gardens, contributing shelter and shade, fruit, leaf and flower colour, fragrance, height, wildlife value, soil improvement and water management.
The oldest known resident, Taxus baccata (Yew), can be found in St Mary's Tower churchyard. At 25 feet in circumference at three feet from the ground, it is at least 1,500 years old so predates the Norman Conquest (1066). It could have been planted by the Anglo-Saxon settlers or even be from pre-Christian days. The scars it bears suggest years of providing wood for medieval longbows.
Many of the other great trees that are so prominent in the Gardens today were planted from 1559-1925 by the Champernownes. These include the 300-400-year old Castanea sativa (Spanish or Sweet Chestnuts) and other giants such as Platanus x acerifolia (London Planes) and Quercus sp (Oaks), immediately connecting us to Dartington history and providing architectural value.
Dan Pearson Studio: selected public projects
Althorp House, Northamptonshire / Amanyangyun, Aman Hotel & Villa Resort, Shanghai / Battersea Park Winter Garden, London / Broughton Hall, Yorkshire / Chatsworth, Derbyshire / Evelina Children's Hospital, London / Exeter College Extension, Oxford / Cubitt Square, King's Cross, London / Handyside Gardens, King's Cross, London / King's Cross Canalside, King's Cross, London / King's Cross Site Wide Greening, London / Lambeth Palace Library, Lambeth / The Garden Museum, London / Lowther Castle, Cumbria / Maggie's Cancer Caring Centre, London / Maggie's Cancer Caring Centre, Manchester / Park City Hamadayama, Tokyo / RIBA HQ, London / Roppongi Hills, Tokyo / The Millennium Dome, London / Tokachi Millennium Forest, Hokkaido
The Dartington Hall Trust (Registered Charity No 279756)
The Dartington Hall Trust is a 'many-sided' charity with a fascinating history and evolving new story. We have a progressive tradition, established by our founders Dorothy and Leonard Elmhirst, of using our 1,200 acre estate to stimulate and nurture new thinking and activities that can help to improve the world in which we live. We are now forging a path that seeks to develop our estate as a destination and puts the spotlight firmly on placemaking, arts and learning whilst also interlinking with our work across progressive enterprise, social justice and land stewardship. We are exploring how we can bring these strands together to enable people to lead larger, more connected and more fulfilling lives – individually and collectively as a society. We seek to underpin everything with an ethos of creativity, experimentation and 'learning by doing' while also establishing the Trust as a forum for exchange of ideas and debate.