UPDATE, February 2017
High Cross House, William Lescaze's 1932 Modernist masterpiece, sits at the heart of the Dartington estate. The Trust is firmly committed to restoring this remarkable building and to bringing it back to life with an appropriate and viable use.
Following the well-attended public meetings held by the Trust in July 2016, the future of High Cross House is now being addressed by the Trust as part of its new strategy.  While High Cross House could have been restored as an individual home or as holiday accommodation, our public consultation concluded that a more public use would be appropriate – much more in line with the Trust's new thinking.  A plan is being developed to restore the building as a centre for a range of creative and experimental activities including local, national and international workshops, residencies and retreats.  It will be a key part of the Trust's programme to revive the original international Dartington Hall experiment founded by Dorothy and Leonard Elmhirst in the 1920s.
Under the plans, High Cross House would become a Living Lab, hosting events at the core of the Estate's programme of learning development designed to identify era-defining ideas for educational, cultural, commercial and humanitarian benefit. Erasing conventional boundaries between art, science, design, ecology, philosophy and economics, the programme would tackle the intractable challenges faced by our 21st Century global society. A feasibility study is underway and further information will be announced in Summer 2017.
---
UPDATE, August 2016
Over 15 ideas were presented for High Cross House at these public meetings. They ranged from providing an experience for individual creatives or guests through to being a centre for heritage, learning or new thinking – spanning disciplines of arts, ecology, spirituality, architecture, design, education, heritage and healthcare.
Dartington Management Team will review all the expressions of interest, with input from Trustees, alongside existing proposals which include a lab for experimental thinking, exhibition space, learning or arts centre, holiday let, part-share and private residential.
Any project will need to have the potential to address the challenges of restoring, maintaining and preserving a modernist listed building. The Trust hopes to be in a position to enter into more detailed discussions in the autumn around shortlisted projects.
Please sign up for updates to be the first to hear about any new developments.
---
Do you have an idea or workable project which could restore and deliver a viable future use for High Cross House?
We are holding a public meeting on Thursday 7 July 2016 at High Cross House to hear your proposals for bringing this iconic building back into sustainable use, as part of our ongoing commitment to involve the community in our plans for the future of the estate.
Your ideas for High Cross House will then be considered alongside other proposals that have already been suggested to the Trust, before we decide which options to explore further.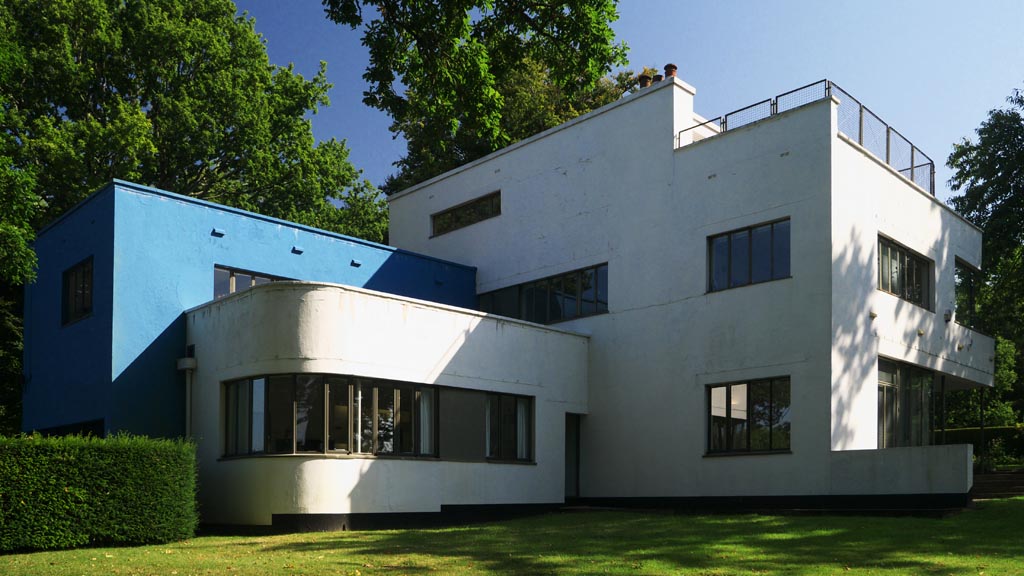 The format
Two public sessions will be held: the first starting at 3.00 pm with the house open for viewing from 2.00 pm; and the second at 6.30 pm with the house open for viewing from 5.30 pm.
Rhodri Samuel, Trust CEO, and Jo Talling, Property Director, will outline some of the projects that have been and are being considered together with the challenges faced by Dartington in maintaining and conserving a Modernist, Grade II* listed building. There will be an opportunity for questions and discussion.
Expressions of interest are invited from anyone who has a specific project in mind for High Cross House and they would be welcome to briefly present their ideas at the consultation if preferred. If you would like to present your idea at the meeting, please let us know when booking your place.
Booking for these sessions is essential as numbers will be limited due to the capacity of High Cross House. If you would like to book a place, please email highcrosshouse@dartington.org stating which session you would like to attend.
If you have a potential proposal for High Cross House but are unable to attend the consultation event on 7 July, please contact us at highcrosshouse@dartington.org providing brief details of your project.
Historical significance
High Cross House, completed in 1932, was designed by Swiss American architect, William Lescaze, and built for William Curry, the first headmaster of Dartington Hall School, as 'a machine for living in'. It is a building of modernist construction, inspired by the De Stijl movement, Le Corbusier and the Bauhaus school of design. It was used by some subsequent headmasters and as a hostel for some of the school's pupils and other estate students until the school closed.
In 1994 the Trust commissioned John Winter and Associates to renovate High Cross House as a showcase for Leonard and Dorothy Elmhirst's collection of paintings and ceramics and to be a home to the Trust's Archive. Dartington's Archive & Collection was at High Cross House until 2011.
Between 2012 and 2014, the National Trust opened the House to the public but it has been unoccupied since the National Trust vacated in 2014.
---