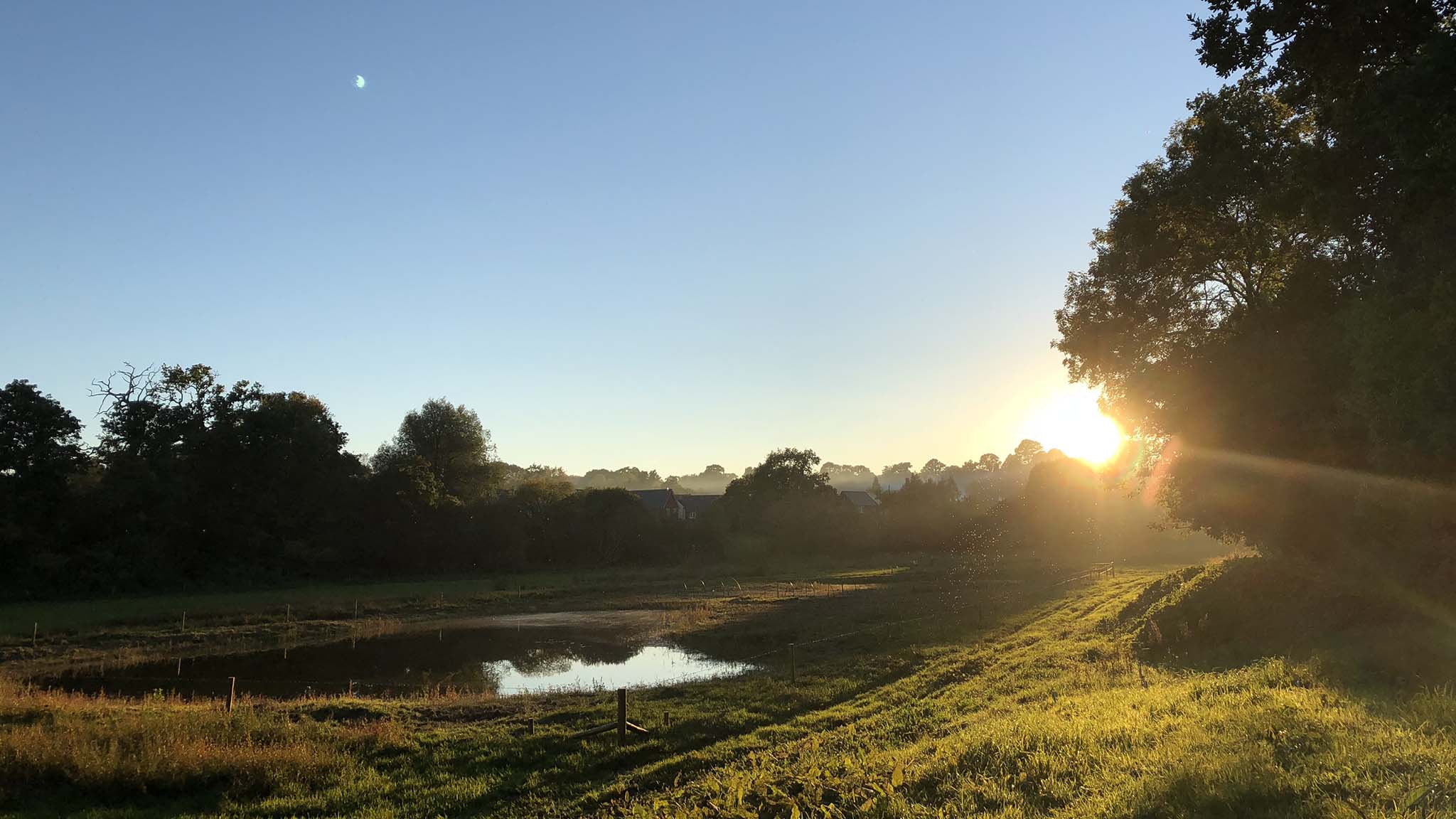 Queen's Marsh is a key conservation area on our estate
When visitors come to Dartington Estate they can see a rich natural habitat; from otters and kingfishers to barn owls and kestrels as well as bats, beetles, fungi and flowers. It is also a place of learning and discovery and a productive space for artists, makers and growers.
Our challenge is to live together in a way that respects each other.
Butterflies: the most recent survey (paused during the pandemic) showed a 64% increase on previous years. New species identified included Clouded Yellow, Small Copper, Holly Blue and Marbled White.
Beetles: Dartington is home to more than 706 different types of beetles including one nationally rare species, Silvanoprus fagi, an obscure species found under bark of coniferous trees.
Birds of prey: Strategically placed perches around the estate are visited by sparrow hawks, buzzards, tawny owls, kestrels, barn owl and hobbies (a migratory bird arriving from the Sahara from April to September). These are our allies in controlling pests that can eat crops.
Wetland birds: A variety of birds live use Queen's Marsh as home or a migratory resting place including little grebes, Canada geese, mandarin, heron, little egrets and mallard swans.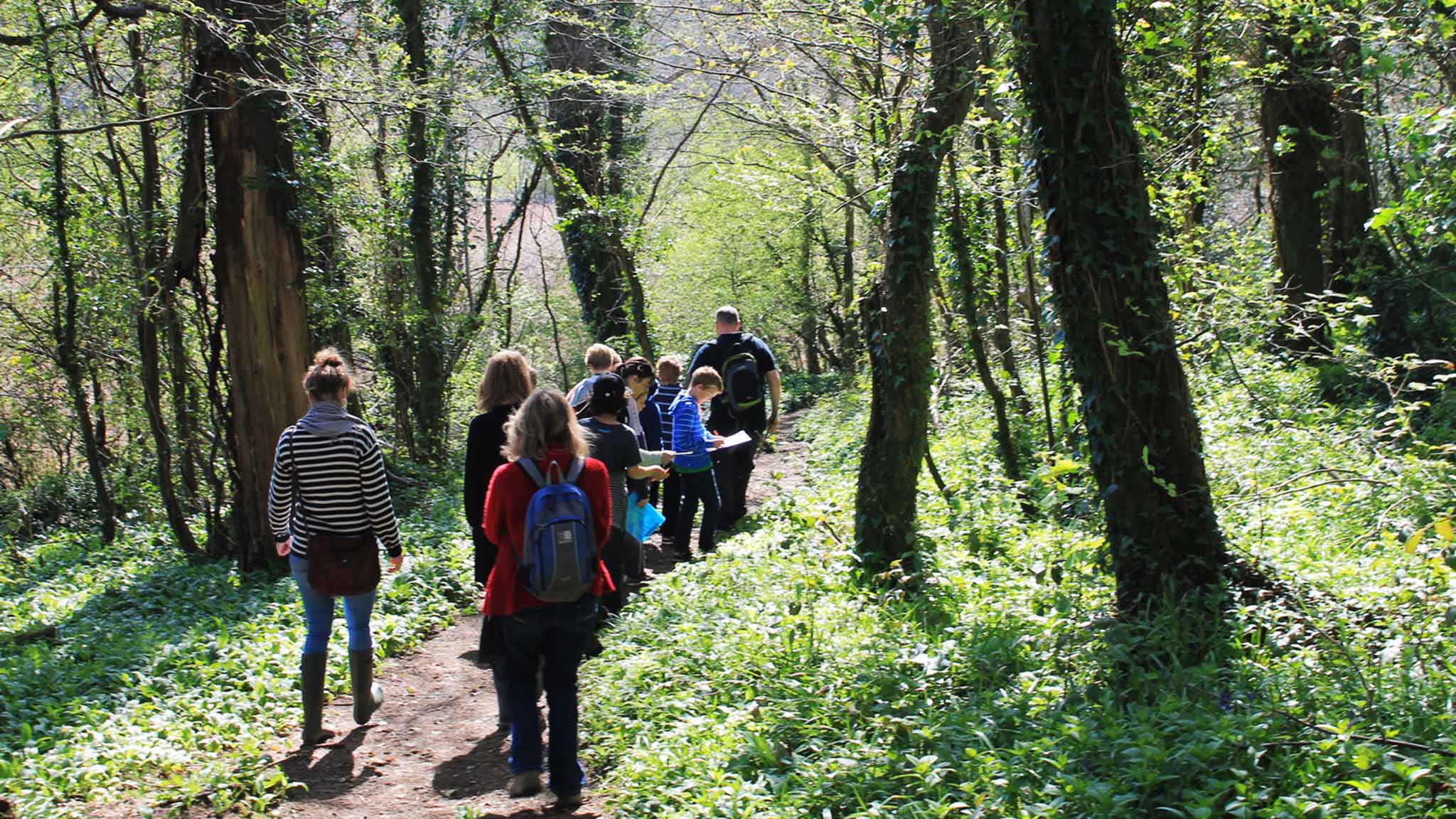 Mike Newby leading teens on a nature discovery trail
Fungi: We have 19 species that have been included in the International Union for Conservation of Nature's (IUCN) Red List as being at risk of disappearing from the English countryside.Fungi hold a special status of their own in that they are regarded as living species between animals and plants.
Flora: The estate has a number of areas that are floristically very rich including Whitley's Field.  In addition the pollinator meadow, an area largely closed to public, is specifically managed to encourage a diversity of wildflowers and grasses so that it is a haven for bees, butterflies and a variety of insects.
The River Dart Charter: The winding stretch of the River Dart that runs alongside the Dartington estate, from Staverton Weir to Totnes Weir, was the first place in Britain to have its own Water Charter. It is a commitment from all those who use it and live near to it, to protect the water quality and all life around it, from otters and kingfishers, to the oak trees, grasses and wild orchids, for the benefit of all to enjoy.