Dartington Trust receives influx of applications for postgraduate programmes as students look to courses that offer practical, solutions-based approaches to environmental issues and the climate crisis, in order to gain the skills they need for the future.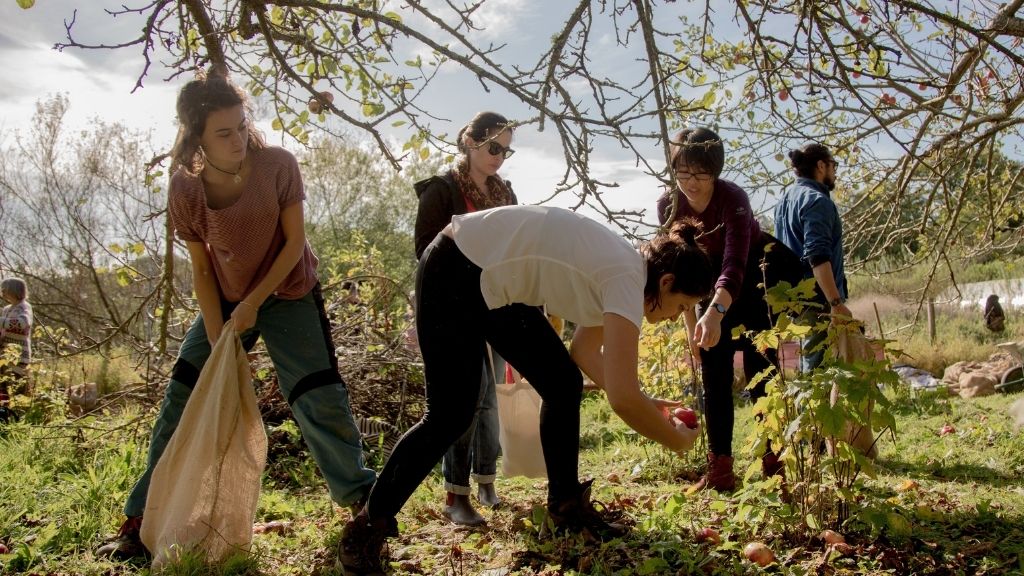 Photo credit: Craig Whyte
We're delighted to report that we have received more applications for our ecologically focused programmes than we have probably ever done before in the history of Schumacher College. In our thirtieth year this is a wonderful affirmation of everything we stand for as a provider of transformational learning experiences continuing to put people and planet first. It gives us great hope for the future! This, coupled with the new cohort recently started at Dartington Arts School on the Arts and Place programme last month and many more students applying to join the Arts School in September, shows that our learning community is really gathering momentum.
Pavel Cenkl, our Director of Learning and Head of Schumacher College, has said: "We are very happy to welcome a record number of applications for taught programmes at Schumacher College — for the second year in a row! This is a resounding demonstration of the deep importance of the ecological approach to learning and the focus on global environmental and social challenges that are at the heart of Dartington and Schumacher."
We are working to accommodate as many students as is right for our programmes and will begin interviewing and making offers very soon. Applicants who applied before our initial preferred deadline will be given priority. In the meantime though, in recognition of the complexity of the global situation and the difficult decisions posed to many prospective students by the pandemic, we're extending our application deadline as follows:
Movement, Mind and Ecology – apply by Monday, 24 May
All September start programmes – apply by Thursday 1 July
If you have not yet applied, there is still time to do so!
Given the current interest in the Learning programme here at Dartington and the many routes that you might take in to experience our progressive approach, we're holding an Online Open Evening on Wednesday 19 May, with sessions from 4 – 7pm. You are warmly invited to attend! This will be a great introduction to the radical approach to learning which infuses everything we do here on the Dartington estate and we'll do what we can to help you find your place in our community. Register for the Open Day via this link.