After six months of intensive work, The Dartington Hall Trust has submitted the second (and final) stage grant application to the Heritage Lottery Fund (HLF) for its major 'Heritage Revealed' project, based around Dartington's historic Deer Park area.
We reported in July this year that Dartington had received initial support and development funding from HLF for the project. A huge thank you to everyone who has been involved including through the public consultation sessions and by completing our online survey. We expect HLF to let us know their decision in March 2016.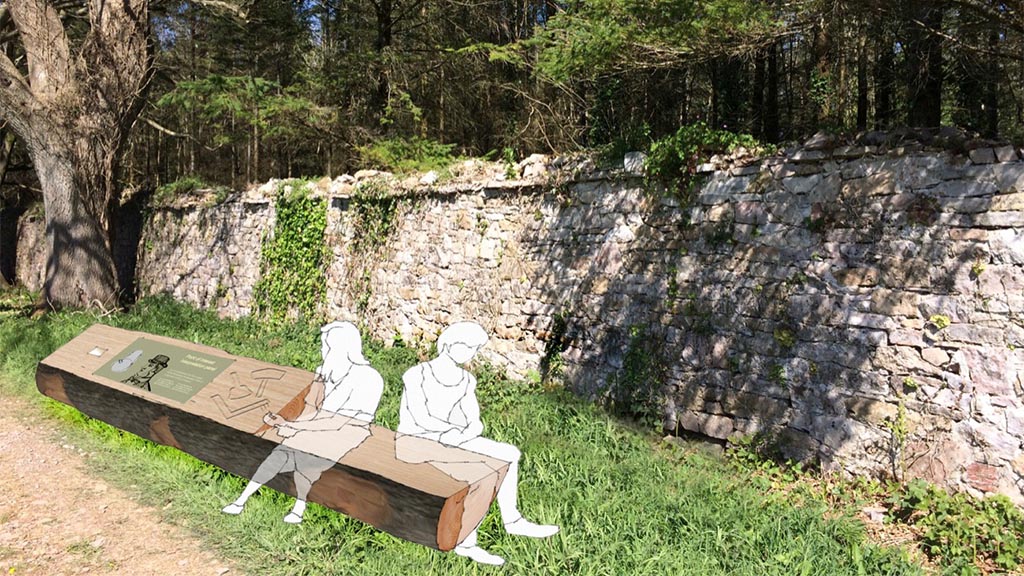 This is a really important project for us. Not only would it repair and conserve the historic Grade II listed Deer Park Wall and generally help to protect and raise awareness about the Grade I listed Deer Park (currently designated as being officially at risk), it will bring with it a range of other benefits, some of which would have lasting and more widespread impact.
The project would create improved accessible and interpreted walks through the Deer Park area, encouraging more people to visit and engage in the history and landscape of the estate. We now have an impressive 'interpretation design plan' to work with that is sympathetic to the natural environment – a key concern arising from our public consultations – will inform, inspire and hopefully be fun for all ages. It is designed to engage all audiences, not least families, and this could be just the start of introducing improved ways to explain and showcase the fascinating and diverse heritage at Dartington.
The project has a strong focus on learning and participation, with a particular emphasis on engaging schools. HLF have encouraged us to not only look to our immediate neighbourhood but more widely in the region. Overall, the project would form the start of an exciting new approach to outdoor learning for children on the estate. Key elements of the proposals include:
An education programme for primary schools who want to come to Dartington for either half-day or full-day visits for outdoor learning based in the Deer Park area.
In-depth projects with two Torbay-based primary schools, working with children over 6 weeks on and off the estate.
A series of educational projects with our local secondary school KEVICC.
To complement the schools programme, the project would also deliver four family activity days on the estate. Families will be encouraged to take part in crafts and hands-on activities and one will be focused on wildlife on the estate. To support family engagement in the project, we will also introduce children's discovery backpacks, located in our Visitor Centre, for children to use when going around the Deer Park area.
The project would create a range of new volunteering roles at Dartington and most of these opportunities will continue after the immediate life of the project including trained volunteer Deer Park Guides to escort visitors around the area and archaeological and historical researchers.
Last but not least, it has always been the plan that the project would provide valuable work experience opportunities for trainees at the Dartington LandWorks rehabilitation project. Among other opportunities, LandWorks trainees will have a key role to play in improving the paths around the Deer Park and installing the interpretation scheme.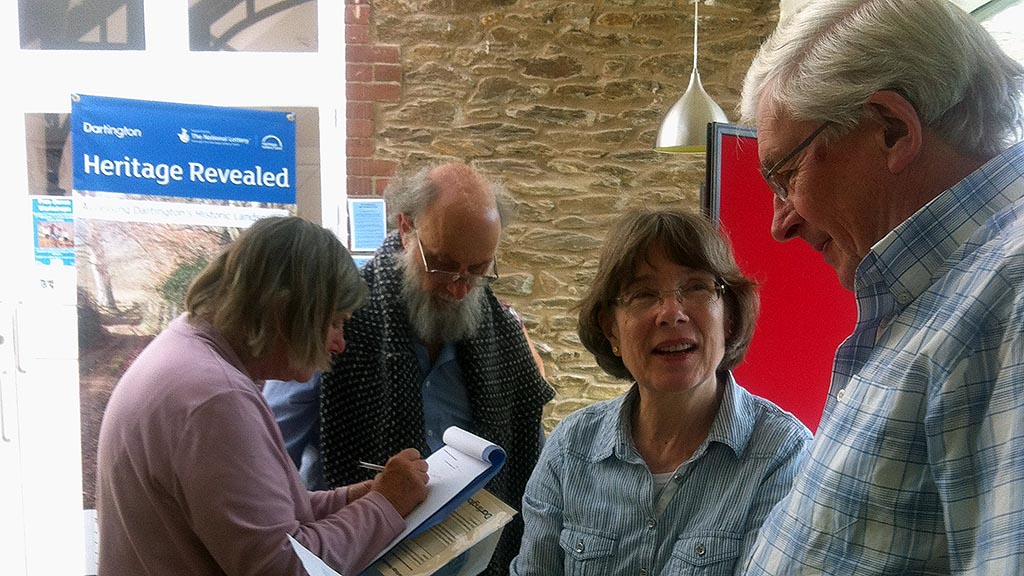 The aim is that if all goes smoothly, the public launch of the new and improved Deer Park paths and interpretation scheme would take place to coincide with our Community Day in June 2017.
This is, we hope, just the start of a long-term partnership with the HLF. Development and successful delivery of this project would help us to build a relationship with HLF so that they become an integral partner for the future.
For more information, please use our contact form to make an enquiry or ring Steve Bradford on 01803 847214 (Monday to Thursday only)
---