A new impact evaluation report has highlighted the remarkable impact and reach of a key social enterprise support programme, which is delivered in the south west by Dartington's own School for Social Entrepreneurs.  
From 2012 to 2017, the first five year phase of The Lloyds Bank and Bank of Scotland Social Entrepreneurs Programme was delivered in 12 locations across the UK, in partnership with the School for Social Entrepreneurs and jointly funded by Big Lottery Fund.
Over this five year period, the social entrepreneurs supported through the initiative's 'Start Up', 'Scale Up' and 'Trade Up' programmes have gone on to create 3,960 FTE jobs, engage 13,037 volunteers and reach 328,113 beneficiaries nationwide. The five-year survival rate for enterprises supported by the program is 66%, which far outstrips the UK average of only 44% for pure-profit businesses.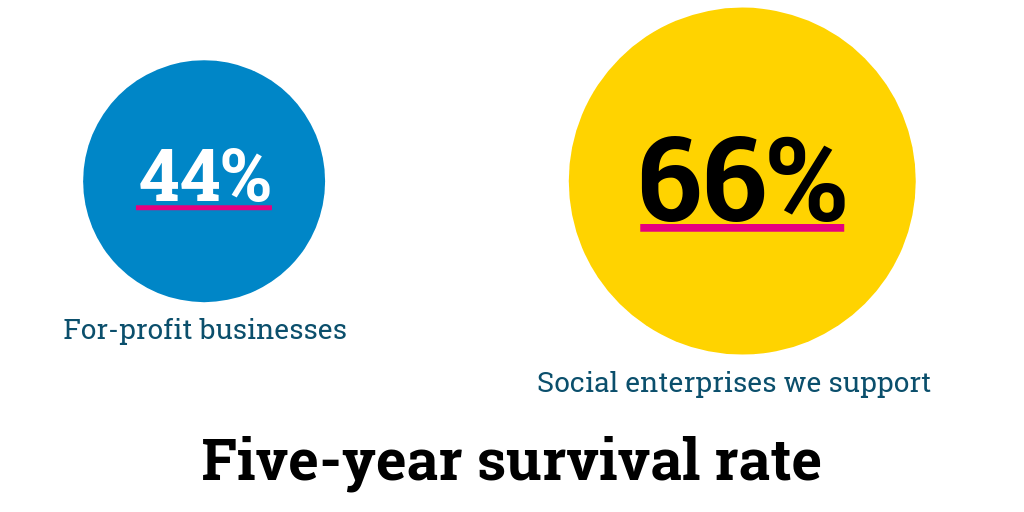 On a regional level, School for Social Entrepreneurs (SSE) Dartington have run Start Up programmes in Bristol and Plymouth, welcoming students from across the south west. We worked with 184 social entrepreneurs on their Start Up programmes – and those businesses have gone on to create 393 FTE jobs and reached 5338 beneficiaries. Our cohort intake more than doubled in the first year and throughout the programme 55% of students we worked with were women.
During the Start Up programme, £732,000 of grant funding was invested in enterprises and 157 social enterprises were sustained – a success rate of almost 86%. This figure is supported by the fact the biggest skills gains reported by the entrepreneurs were focussed around time management and looking after themselves with a work/life balance, an important area to develop, as stress is cited as being one of the major contributors in why new businesses fail in their first year.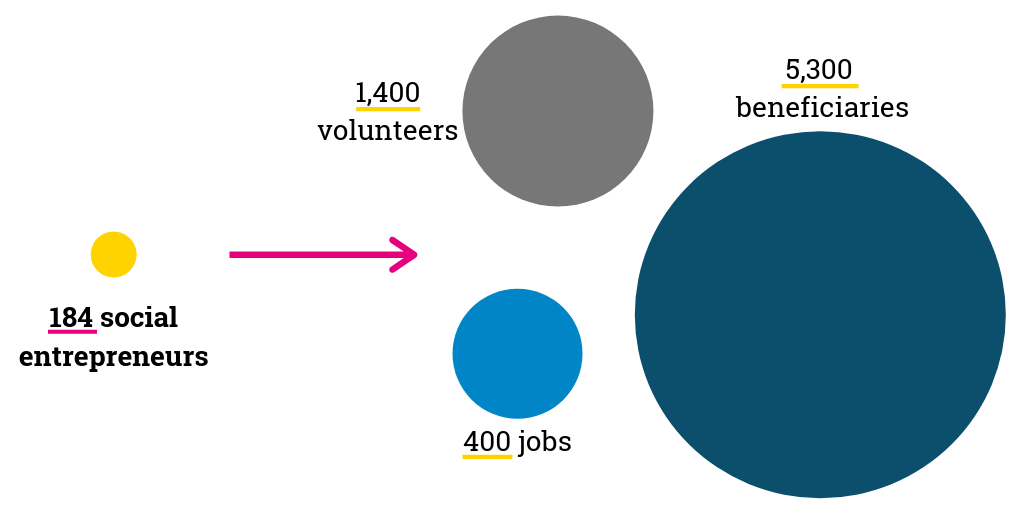 Organisations describing themselves as established or ready to scale by the end of the programme increased from 8% to an impressive 39% across the region. And the number of organisations describing themselves as only being at the idea and planning stage reduced to only 13%.
SSE Dartington has also leveraged a huge £279,193 of match funding to support those entrepreneurs over the duration of Phase 1, with funds being received from the European Regional Development Fund (ERDF), Bristol City Council, Bath & North East Somerset Council, South Gloucestershire Council and Plymouth City Council.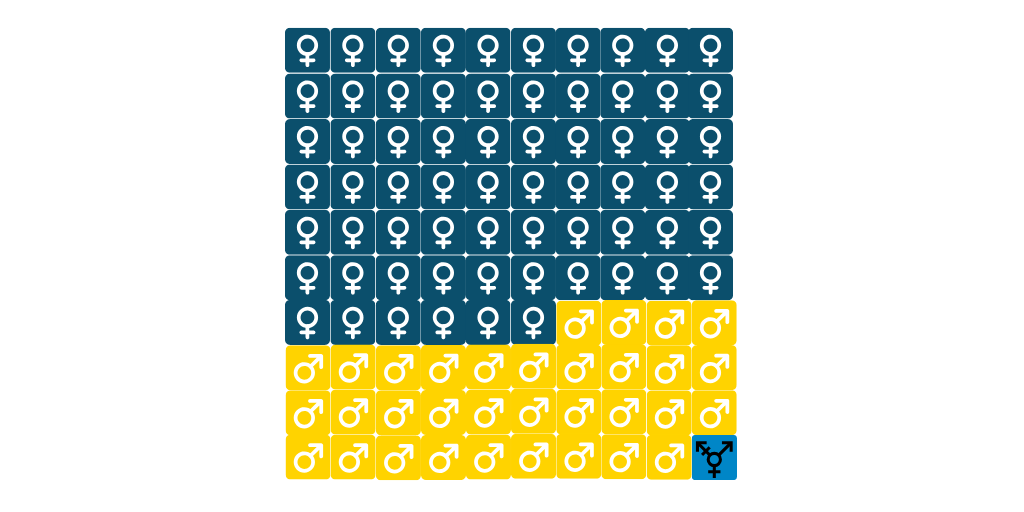 Following five successful years of the Lloyds Bank and Bank of Scotland Social Entrepreneurs programme, the programme is being extended to reach a further 1300 social entrepreneurs across the UK by 2020. SSE Dartington will expand the programme in both Bristol and Plymouth, bringing the Trade Up programme to Bristol for the first time, reaching 100 Start Up businesses and 40 Trade Ups.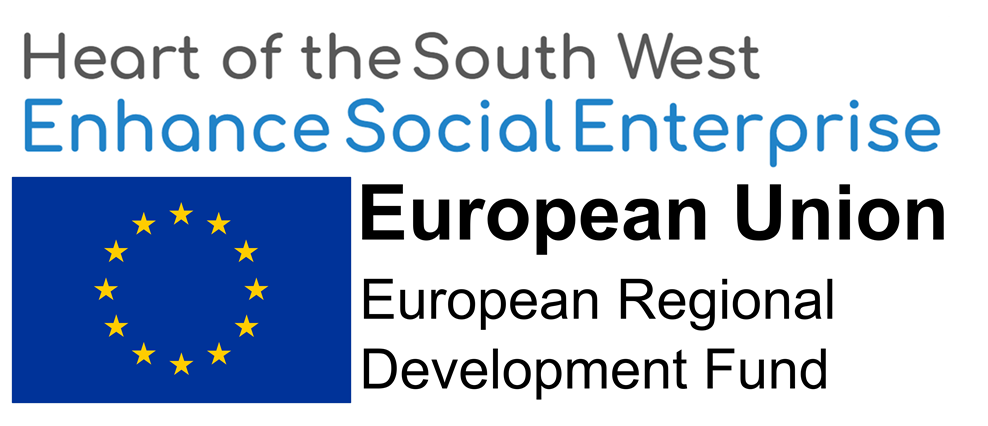 The Heart of the South West Enhance Social Enterprise Programme is receiving funding from England European Regional Development Fund (ERDF) as part of the European Structural and Investment Funds Growth Programme 2014-2020.