Students at the Dartington-based learning disability charity Lifeworks College received their DofE bronze and a host of other national awards in a ceremony this month to recognise their hard work across a broad curriculum.
Four students earned their DofE Awards by completing physical, skills and volunteering challenges for between three and six months, and a camping expedition that included navigation.
As part of their volunteering challenge they worked with Dartington Hall gardeners.
The DofE students and two other students also gained Silver Arts Awards, Ten Tors, Ascentis and Functional Skills qualifications and completed Forest School training at Stover Country Park.
Dartington Hall Trust CEO Vaughan Lindsay, who presented the six young people with their awards at Lifeworks College, said. 'Huge congratulations to you all – I don't think I've ever seen so many certificates in one place.
It's a real pleasure and a privilege to support you, and I pass on special thanks from the gardens team for your hard work in the gardens.'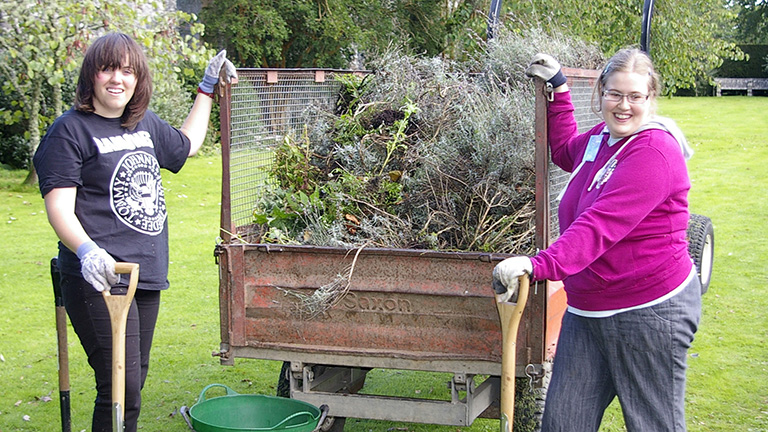 The DofE Awards aim to give young people aged 14-24 the chance to develop skills for life and work. Lifeworks College's Teacher in Charge commented: "Well done to the students for all their hard work – we're very proud of their achievements".
For further information on Lifeworks College please contact college@lifeworks-uk.org.