The Dartington Hall Trust has announced the appointment of businessman, environmental campaigner and long-time Totnes resident Nigel Topping as its newest Board member.
As CEO of We Mean Business and co-founder of the Totnes Pound and The Atmos Project (to redevelop Totnes's Dairy Crest site), Nigel brings substantial experience in the areas of environmental regeneration, sustainability and enterprise. He joins The Dartington Hall Trust Board on 9 December following a recruitment process that this year has also seen Greg Parston step into the role of Chair plus the appointment of three additional trustees, including local entrepreneur and local resident Geetie Singh-Watson.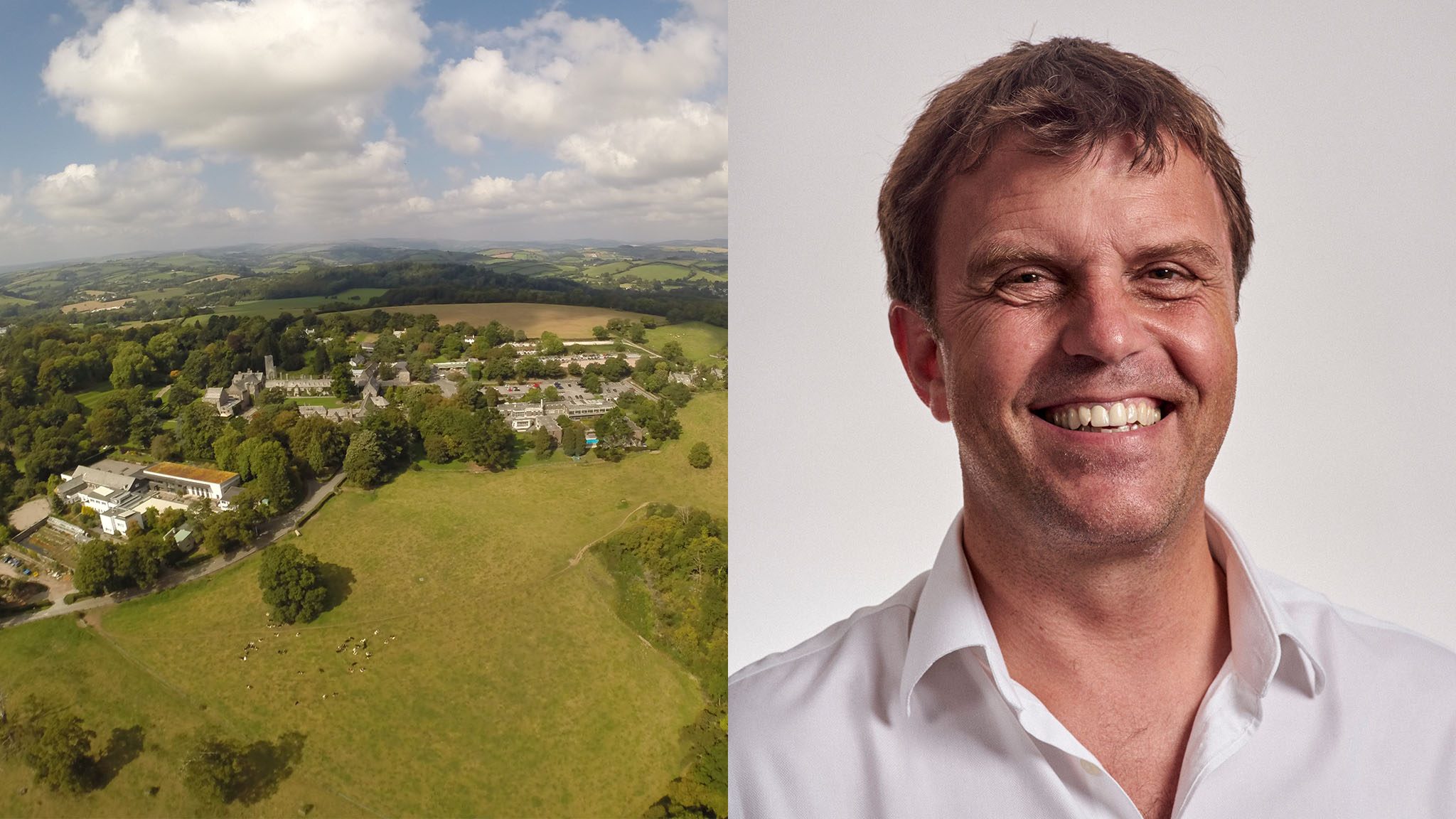 Says Nigel Topping:
'As a resident of Totnes and an alumnus of Schumacher College, I am delighted to be joining The Dartington Hall Trust at this challenging and exciting time. As a co-founder of both the Totnes Pound and The Atmos Project, I believe in the importance of local action and empowerment.  And as the CEO of We Mean Business, involved in the heart of the recent Paris Agreement on climate change, I also believe in pragmatic engagement with all parts of society at all scales in order to find solutions to some of our greatest problems. No institute stands better placed to support both local and global learning and practice than The Dartington Hall Trust.'
Says Greg Parston, Chair of The Dartington Hall Trust:
'Nigel's membership on the Board will be a powerful boost to our knowledge and expertise in environmental sustainability, as well as strengthening local voice in our deliberations. Nigel will play a key stewardship role at Schumacher College as it continues to inspire and challenge learners and activists from around the world. We look forward to being able to draw on Nigel's international  experience as we regenerate Dartington Hall estate and develop our progressive enterprise, both of which are crucial in enabling future generations to enjoy the benefits and beauty of the Trust.'
---
About Nigel Topping
Nigel Topping is CEO of We Mean Business, a global coalition of organisations working with thousands of the world's largest companies, driving ambition and action on climate change. In this role he was involved at the heart of successful climate negotiations leading to the Paris Agreement in December 2015. He brings to this work 20 years of practical experience in manufacturing industry, including as one of the owners of TMD Friction, the world's largest manufacturer of brake pads.
This is combined with his deep outdoorsman's love of the world's cold regions (mountaineering and sailing expeditions to Greenland, Iceland, Patagonia and North Atlantic over the years) to come to the conclusion that we must engage with and harness the power of global businesses if we are to tackle climate change and other global challenges. Nigel moved to Totnes in 2006 to study for his MSc in Holistic Science at Schumacher College and has lived here ever since. In 2014 he succeeded Satish Kumar as Chair of the Schumacher College Advisory Group.
He lives in Totnes town centre with his wife Ann – both keen walkers, spoilt for choice between the wilds of Dartmoor and the cliffs of the Devon coastline.