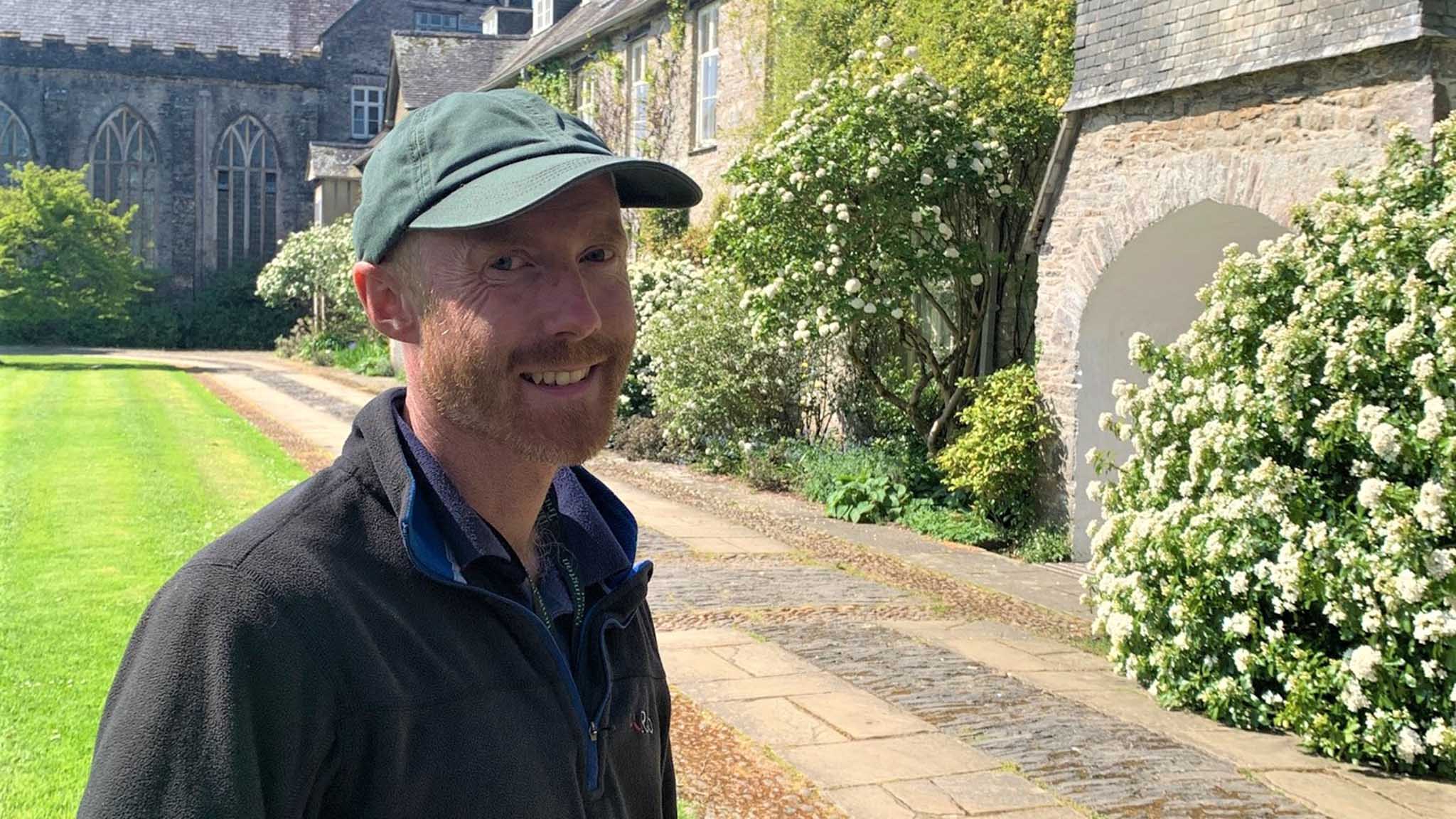 For Neville Evans arriving at Dartington is the culmination of a career of more than 20 years of working in horticulture, education and conservation.
His journey began on the sub-tropical paradise of the Scilly Islands, in Cornwall, where his parents lived, but it has taken him via Kew and the Eden Project and as far afield as Central America in pursuit of his fascination with tropical plants.
"I am fond of the exotic," he admits. "I suppose I'm a fan of stories – and especially the story of plants – they mean you can learn and understand so much more about them".
He cites the story of the seed planted by Dorothy Elmhirst, that of an Atlas cedar tree (an endangered species due to climate change), which originally comes from the Atlas mountains of North Africa, as one of the many stories that are woven into the Grade II* listed gardens at Dartington.
Together with her husband Leonard she transformed the formal Victorian layout to a much more naturalistic style after their arrival at Dartington Hall in the 1920s.
"It's also the opportunities and possibilities here, which are amazing," he added. "There is such scope for positive change and for people to engage with plants on many different levels."
"I believe everything we do here has to do more than just look nice. It has to reflect the vision and the core values of ecology and social justice."
As well as studying horticulture Duchy Collage in Cornwall, he also worked at Tresco Abbey Garden, on the Scilly Isles, taking the early morning post boat from his family home on St Mary's, over to Tresco every day.
He has worked in a number of Botanic gardens including at Oxford University and also in Belize where he was teaching plant propagation and plant collection and helping the garden meet conservation targets.
He comes to Dartington after having spent five years as curator at Bicton Park Gardens enabling it to secure global Botanic Garden accreditation – meeting targets of conservation, education, research and amenity.
Neville said his approach to presenting plants in a formal garden is much like that of an art curator hanging paintings in a gallery; that it is not just the plant – or the picture – but the space around them and the story they tell that is just as important.
Despite gaining a few new staff, he acknowledges his garden team have a significant task in front of them, especially since Dartington's gardens were selected to become an RHS Partner Garden earlier this year.
He smiles: "I guess all gardeners are different, with different interests. I suppose part of it for me is a bit of a nerdy thing – a reason to get out of bed in the morning.
"I just want to get the basics right. It might seem as if that's the boring stuff – but we need to keep everything up to scratch before getting stuck into some of the very exciting projects. I'm looking forward to getting out there and getting my hands dirty."