Harriet Bell is Community Resilience (Food & Farming) Manager, helping Dartington to explore new ways to feed ourselves sustainably.
Previously, she worked at West Town Farm, an organic mixed farm enterprise on the outskirts of Exeter, and 10:10, an organisation that encourages schools and businesses to cut carbon emissions. More blogs from Harriet
Find out more about our Queen's Marsh restoration project here ⇒
---
An exciting and unanticipated update on our wetland restoration project: Queen's Marsh will now be getting a bird hide thanks to students from the school of architecture at Plymouth University.
While we continue to fundraise for the remainder of the habitat work on the Bidwell Brook and the creation of a wet woodland, members of the public will now be provided with an excellent view of the newly-created ponds as a result of our evolving partnership with Plymouth University.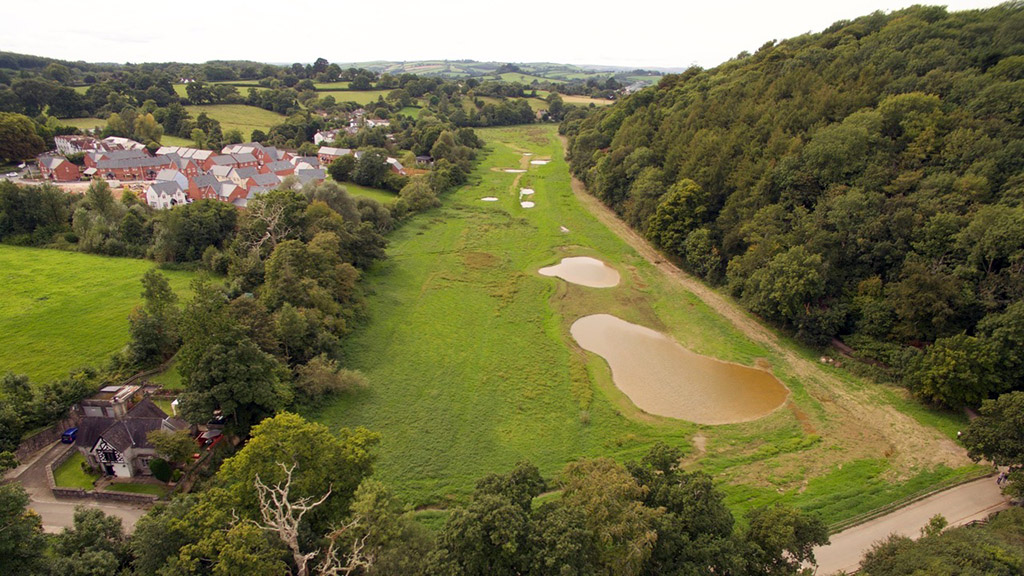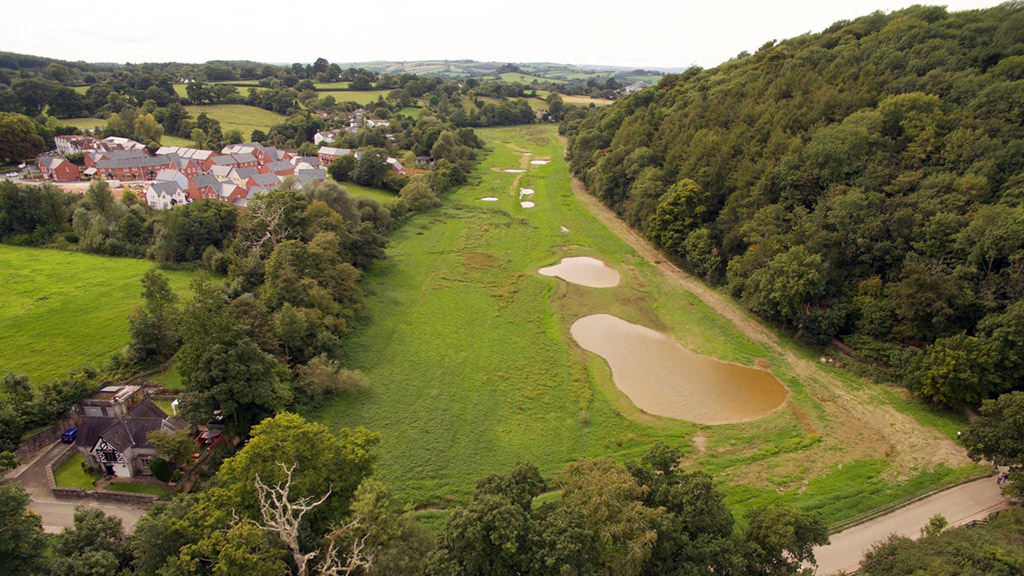 Last year, our Craft Revolution programme initiated a project which saw teams of second and third year architecture students compete against one another to design a Tiny House, which would be an exemplar of sustainable construction. The students then spent the autumn term working with local craftsmen to construct the winning design (which now resides in our new campsite).
The success of the inaugural project has meant that both organisations were keen to see it continue. The design brief for a bird hide to be situated in Queen's Marsh (available for download below) was given to the students on their first day back at university for the 2017-18 academic year.
During the first week of term the students have been given a crash course in bird hides with a day spent visiting Slapton Ley National Nature Reserve – and a workshop day at Dartington. The latter included conservation tours by estate warden Michael Newby, a guided tour of North Wood and talk on sustainable forestry by woodland manager, Mike Gardner, a chance to meet local bird watchers and residents, a visit to Queen's Marsh, a talk with planning and engagement manager Jo Atkey, and a tractor and trailer ride around the farm.
Each of the 17 participating teams will prepare submissions, and the winning design will be chosen by project manager Eddie Church and Dartington's estate development director, Martyn Evans.
Students will then commence their timetabling and construction of the winning design from October onwards.
Harriet
Download the bird hide design brief (.pdf) ⇓
---