Work to repair the historic Old Postern, home of Schumacher College, has started this week.
The first phase of work on the Grade II* listed 15 Century building will be to build a bespoke scaffold to protect the building from the elements and allow access to all parts of the roof.
The old slates will then be carefully removed, structural repairs completed and then where possible they will be re-used. In addition the possibility of sourcing reclaimed slates is also being explored.
Repairs to the roof are due to be completed by 2021 ahead of celebrations to mark the 30th anniversary of the first course held at Schumacher College.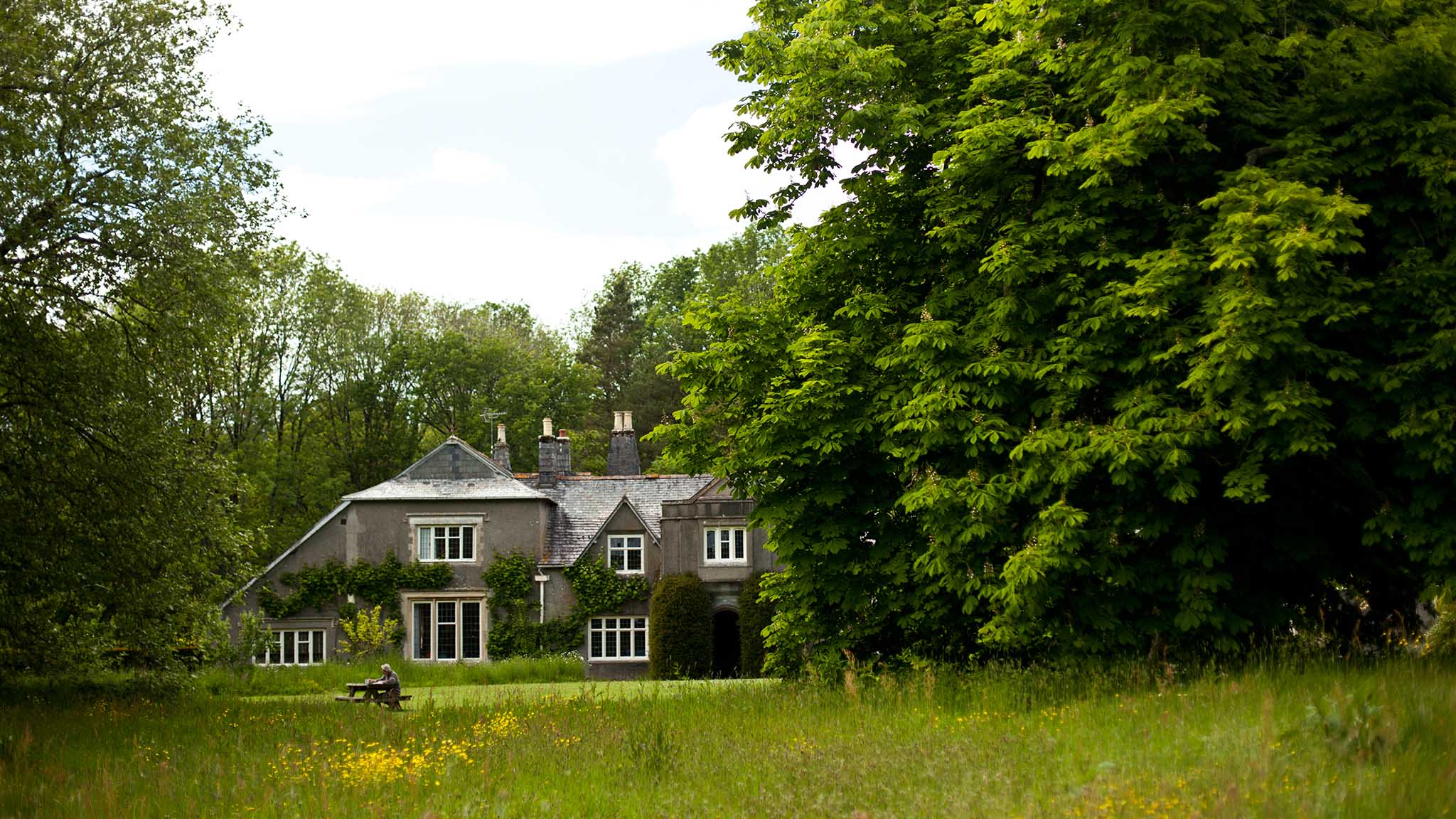 The work will be carried out by contractors Kilbride Roofing with guidance from Historic England and South Hams District Council.
Mark Taylor, director of Ecology on the Dartington estate, acknowledged there were many challenges with repairs to listed buildings but said everyone had worked very hard to move the project forward as soon as possible.
There are also future plans to use the project as a training opportunity for students working in the heritage preservation sector.
The work to repair the roof has been funded, thanks to generous donation of £2 million from a friend of Schumacher College.
As soon as work is completed, the Old Postern will become part of the expanding Dartington Learning campus on the Dartington estate.  The College runs ecology-based short courses and horticulture programmes and is about to double its masters programmes from two to four.
The building has been home to John Holand, half-brother to Richard II, William Keble Martin, botanist, painter and author of Concise British Flora and also to Dorothy and Leonard Elmhirst when they first arrived on the Dartington estate.