A project aiming to create a home for a vast array of wildlife – from otters and bats to wading birds and fish – and to ensure that current and future generations can observe and engage with the wildlife on the Dartington estate.
We are currently seeking funding for the next phase of the project. Visit our TotalGiving campaign page to find out how you can help ⇒
---
Project in pictures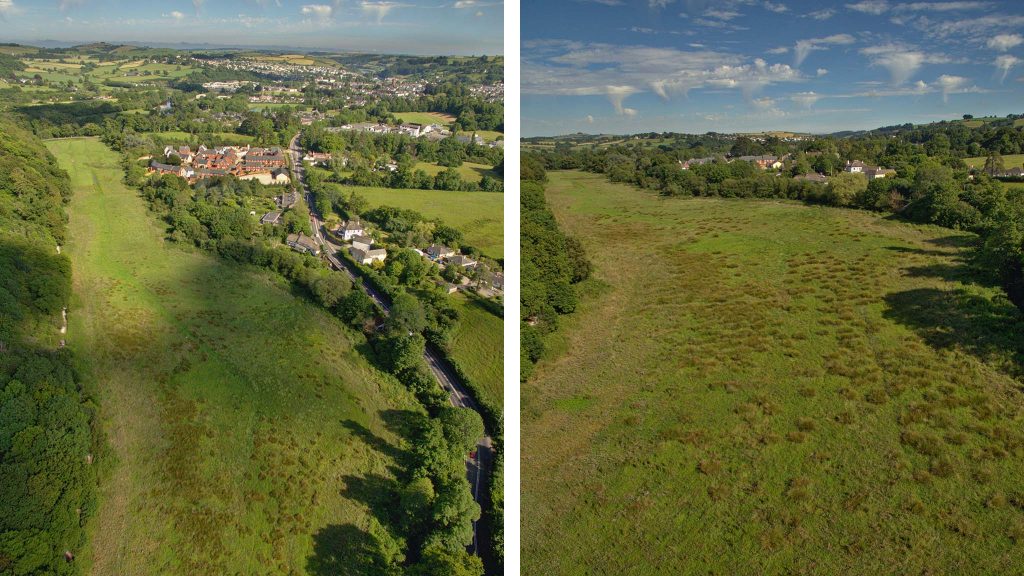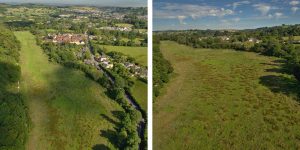 Queen's Marsh from the air
Aerial shots of the area that will ultimately become a biodiversity-rich wetland. In the left hand image, the A385 is seen on the right, with Totnes visible in the distance. Photography: Gifford Hooper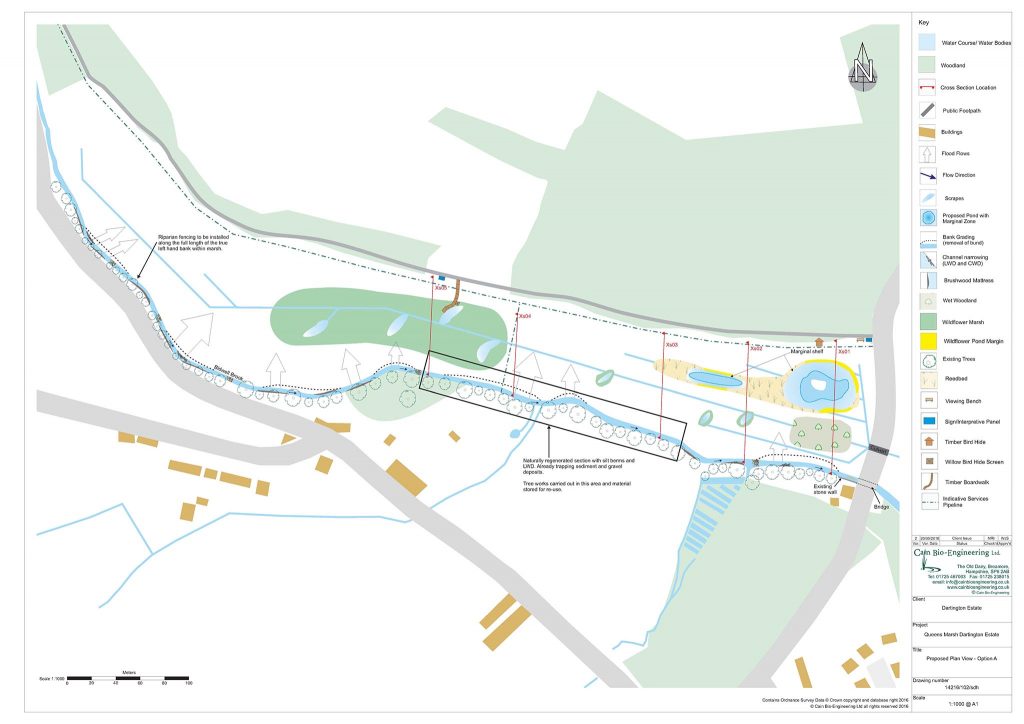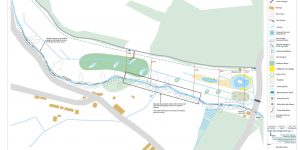 Proposed Plan View
Proposed Plan View for Queen's Marsh development - click full screen icon in top right corner for enlarged view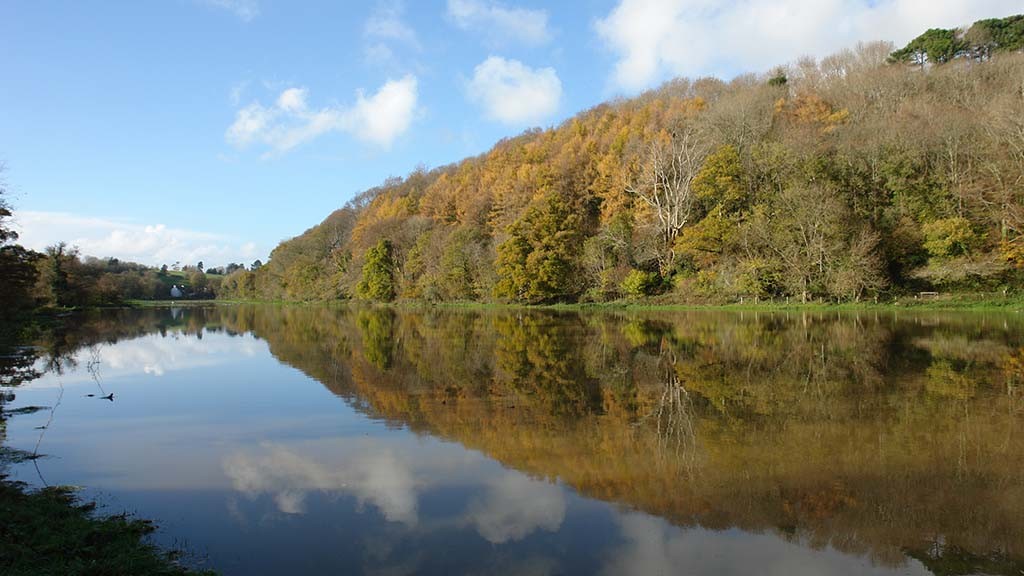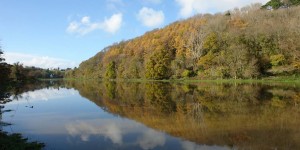 Queen's Marsh in flood
While the Marsh does sometimes flood, water also recedes almost as rapidly. The new ponds created as part of this project will ensure a continuous water habitat. Thanks to Gillian Cartwright for sending in this fantastic image.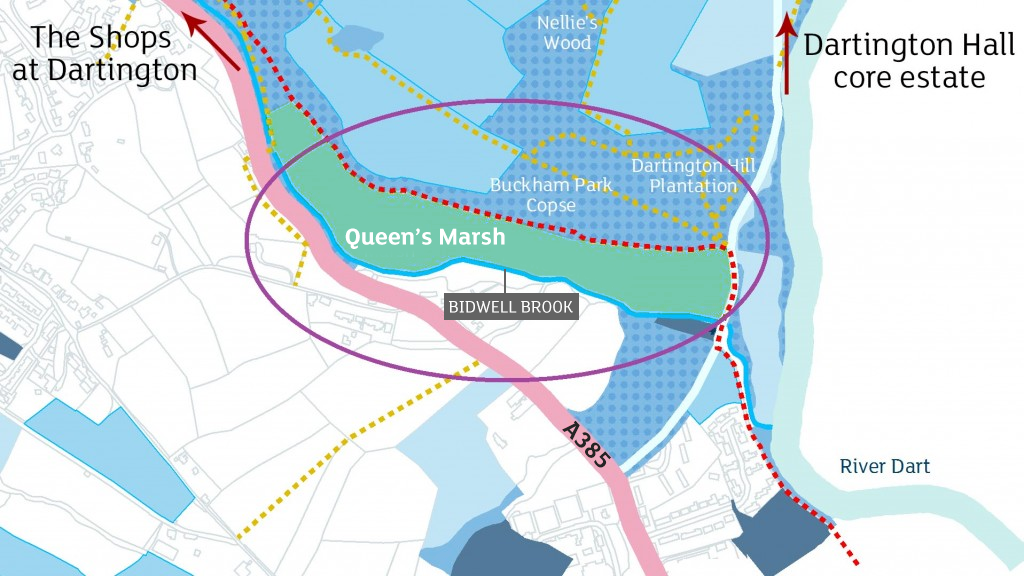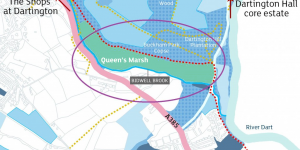 Location on Dartington Hall estate
Showing full location with Dartington Hall to the north and Totnes to the south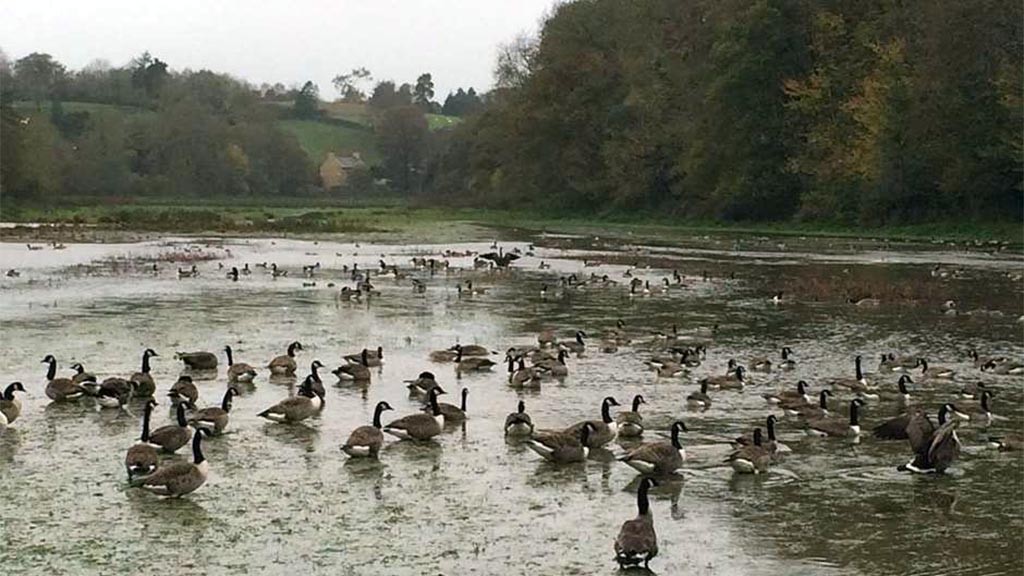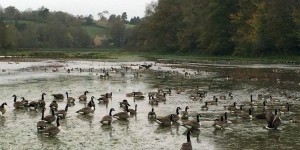 Canada Geese at Queen's Marsh
When the field is in flood it becomes more attractive to wildlife. This project aims to create a diversity of habitats, allowing an equally diverse array of species to use the site permanently - ensuring it gets far more visitors than these sporadically present Canada geese.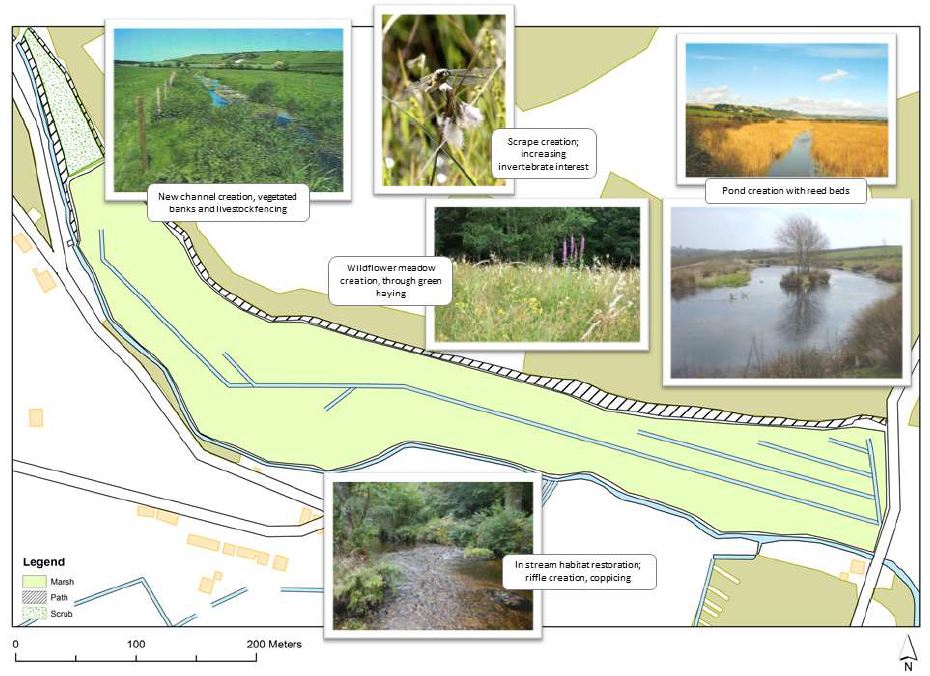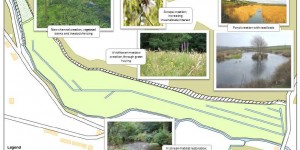 What might happen at Queen's Marsh?
Image showing some of the biodiversity and ecology possiblities for the project outlined in the feasibility study.
---
Useful links
Archive gallery: Looking back at the history of Queen's Marsh and how we're learning from the past
Read more ⇒
Follow this project: How to stay up to date with developments
Read more ⇒
---
Follow progress with Project Manager Harriet's blogs