Meet the team from the Social Entrepreneurs Hub!
---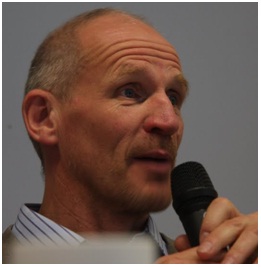 Dirk Rohwedder – Director
dirk.rohwedder@dartington.org
01803 847059
Dirk Rohwedder is the Director of the Dartington Social Enterprise Hub. Upon graduating as a master potter in Germany, Dirk moved to England in 1986 to join the Camphill Village Trust, a national disability charity. In 1995 he founded Taurus Enterprises in the Forest of Dean and developed it into a very successful craft hub, tourism business and prominent social enterprise. Joining RISE, the social enterprise infrastructure support organisation for South West England in 2009, Dirk lead the national rollout of the 'Social Enterprise Mark' ethical branding concept.
In 2011 Dirk took the lead at Dartington SSE with a remit to expand the reach and scope of its work. DSSE now delivers programmes across large areas of the South West, reaching 80 students and providing £160k in Start Up grants annually. In January 2014 Dirk formed a partnership with Plymouth University and South West Investment Group to set up the SEEDbed Social Incubator, which from 2015 will provide £600k of social investment and scale up support to 50 early stage social ventures in the South West. Dirk holds an MSC in Sustainability and Responsibility and is particularly passionate about eco entrepreneurship – trading for people and planet.
---

Sheena Leaf – Learning Manager
sheena.leaf@dartington.org
01803 847057
Sheena originally trained as a psychiatric nurse and has worked in many areas of UK and European healthcare, teaching and research, (including therapeutic communities and prisons) in both the public and private sectors. For the past 12 years she has been a director of two companies in the adventure sport and snow sport industries, and has also been a director of a regeneration company since 2003, joining the board of the Torbay Development Agency, in 2010.
Sheena spent 2010 at the School for Social Entrepreneurs, developing a programme to deliver entrepreneurial education to prisoners and her passion is in working to develop people to create social change, and broker innovative relationships between the business sector and disadvantaged communities.
In 2011 Sheena became the Learning Manager at SSE Dartington and was responsible for designing and delivering start-up social entrepreneurship courses. She is now acting as Head of Programmes for the School, and supporting the development of the SEEDbed Social Incubator, under creation at Dartington.
In the Spring of 2014, Sheena presented at the International Social Enterprise Forum in Casablanca, Morocco, as part of a SSE UK delegation. Also, during this year, she was invited to sit on an SSE UK panel that met in London to recruit former gang members onto an SSE Start-up course to develop social ventures aimed at dissuading young people from being involved in criminal activity.
Sheena's work continues on developing her own programme 'The Entrepreneur Inside', which was piloted in a South West prison in 2013.
---

Conroy Williams – Programme manager, Bristol 
Conroy.Williams@dartington.org
I have been involved in social enterprise since 2002 when I left a teaching career to set up a furniture craft workshop for ex-offenders and long-term unemployed in Southampton. Through these experiences I understand what it's like to found a new social venture and the skills and qualities that are needed to make it not only survive but succeed. I have since led the school for social entrepreneurs in Hampshire for 4 years equipping over 70 Fellows, provided training and mentoring to 3 cohorts of Unltd award winners with the University of Winchester and delivered a social entrepreneurship boot camp in Wuhan China with the British Council. I love the creativity and passion in this sector and thrive on helping people like you.
---
Samantha Haydock – School Co-Ordinator 
Sam.Haydock@dartington.org
01803 847066
After graduating in 1998 from Surrey Institute of Art and Design, Sam worked for a bead and jewellery company Bead Exclusive. During her 15 years, she worked from the shop floor, packing orders and helping customers to purchasing stock, designing websites and brochures and handling the marketing for the company. In this time Sam worked with clients such as Warner Brothers, Aardman Animations, Boots the Chemist, VV Rouleaux and worked with suppliers ranging from Swarovksi Crystal to families in Ghana producing beads from recycled glass bottles.
In 2010 Sam wanted some new challenges and so became the Programme Administrator for the school and then the School Co-Ordinator in December 2013.
Sam is now responsible for all of the logistics and organisation for the school and programmes, providing help and support to the students and staff of the school.
---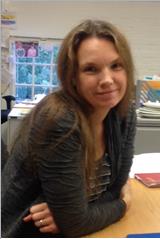 Caroline Battong – School Administrator
Caroline.Battong@dartington.org
01803 847290
After graduating with a degree in the History of the Near and Middle East, Caroline spent 8 years working for the BBC. Highlights included leading on the Talent Fund for Disabled Actors project where she held ground breaking open auditions across the UK. She coordinated 33 building projects across the UK as part of creating creative space for local radio and TV stations. Caroline was able to marry her love of History and English while working for Education Production where she used her research skills on Tuning into Children with Kirsty Wark, The Routes of English with Melvin Bragg and her personal favourite – the Mitford sisters and being part of the team that interviewed the Duchess of Devonshire at Chatsworth.
Caroline moved out of London to run a small holding in Lincolnshire and worked in a secondary school as a Community Development Coordinator. Working with young people and in partnership with youth workers, the local council and family learning networks was hugely rewarding. Highlights included a fact finding trip to Albania to set up an international partnership.
In 2014 Caroline fulfilled a life-long dream of returning to Devon. The role at Dartington was a perfect match as she loves working with a diverse range of people with new and exciting ideas on a beautiful 1200 acre estate in the South Hams. Her role as School Administrator focuses on providing support to the Lloyds Bank Social Enterpreneurs programme.