Volunteer Opportunity: Deer Park Heritage Guide
About this opportunity
Support the work of Dartington in welcoming visitors by acting as guides to this Grade 2 listed Deer Park and Deer Park Wall and broadening the experience and enjoyment of visitors.
Dartington Deer Park is a significant feature of the Dartington Estate which is accessible as a place for anyone to come to, relax in and be inspired by. We welcome 1 million visitors per year to the grounds but only small proportion of these visit the Deer Park. This project aims to enhance our visitors'
experience by making the Deer Park more accessible and this will include routes and interpretation.
Your contribution to the Deer Park project will be greatly appreciated: in return you will hopefully broaden your knowledge of the Deer Park and the Dartington Estate, learn new guiding skills and feel part of the Dartington team.
Time: Once a week/month, all year round
Tasks:
To receive information on the Deer Park and be fully briefed
To attend specialist on-site training
To arrive at the stated times for tours
To greet the visiting group at the Visitor Centre
To introduce the Deer Park
To escort the group on the chosen route
To answer questions
What are we looking for?
– Good communication and empathy with the public
– An interest in historic landscapes
– A willingness to learn about the Deer Park
– Physically capable of walking routes of between 1-2 miles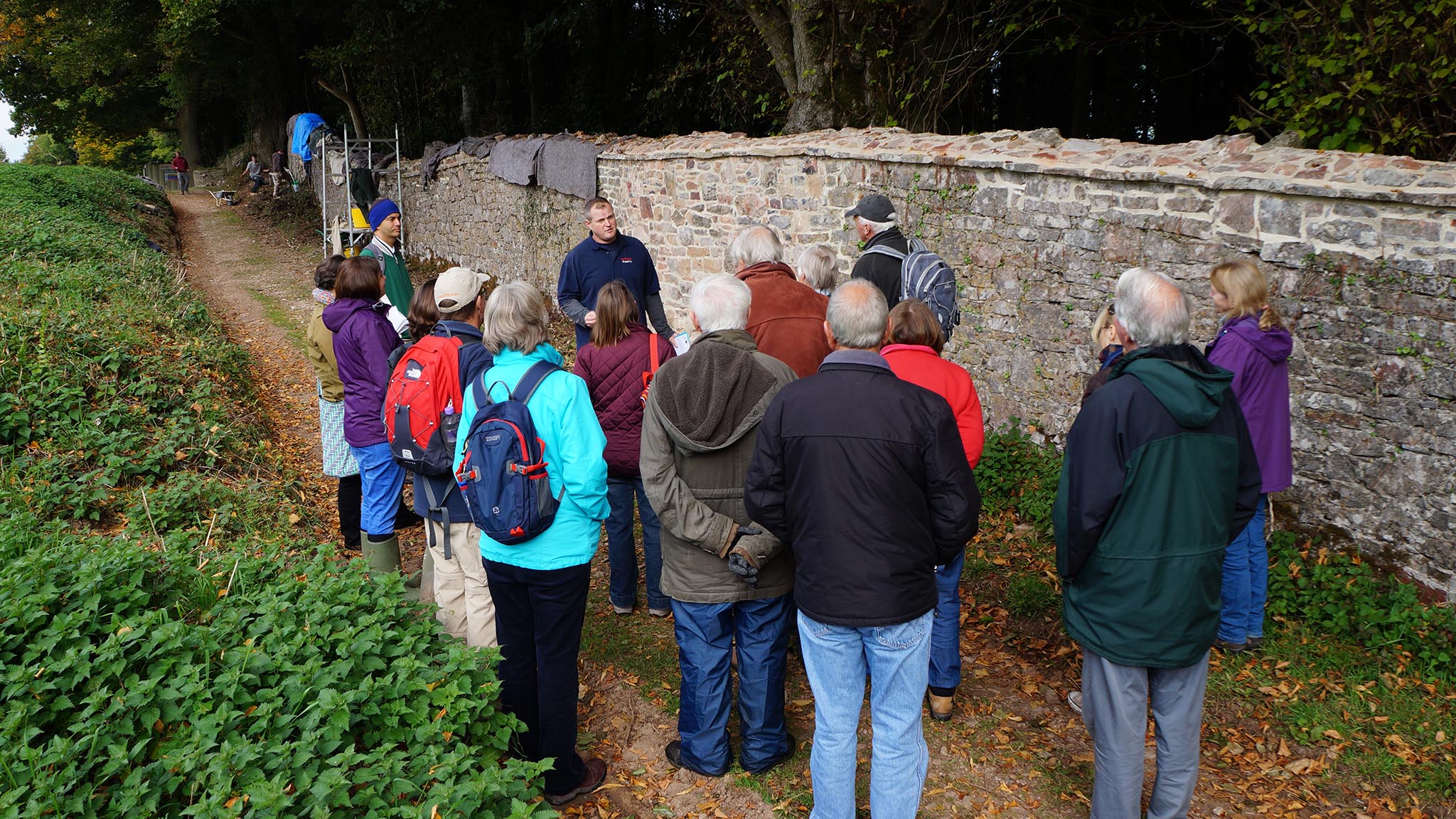 Practical Considerations
Materials required: Clothing which is weatherproof and stout footwear. A volunteer badge will be provided which we ask you to wear at all times whilst you are volunteering.
Health and safety requirements: Must sign to say you have read and understood all health and safety policies and procedures.  Must complete sign-in-sheet before and after your duty.
Training requirements: All volunteers will receive an induction into volunteering at Dartington, including Health & Safety training.
All volunteers will receive tips on guiding and will receive a full briefing training session on the history and construction of the Deer Park and the Deer Park Wall. A library of information will be kept in the Volunteer Hub.