Volunteer Opportunity: Garden Tour Guide
About this opportunity
Leading guided walks of the garden for visitors in order to enhance their experience at Dartington.
The gardens at Dartington Hall are world class Grade II* listed and are open, free of charge, all year round. Although the history of the gardens goes back several hundred years, it was not until Leonard and Dorothy Elmhirst arrived in 1925 that its true potential was realised.
The gardens are a special place of peace and tranquility and are open as a place for anyone to come to, relax in, and be inspired by.
Time: Garden Tours will run once a week from August to mid-October. We envisage each volunteer will lead one 1-hour guided walk each month.
Tasks: To lead guided walks and provide visitors with information about the gardens and their heritage.
What are we looking for?
This role will suit people who:
– Are enthusiastic and knowledgeable about gardening and/or Dartington and enjoy sharing this with others,
– Have good oral communication skills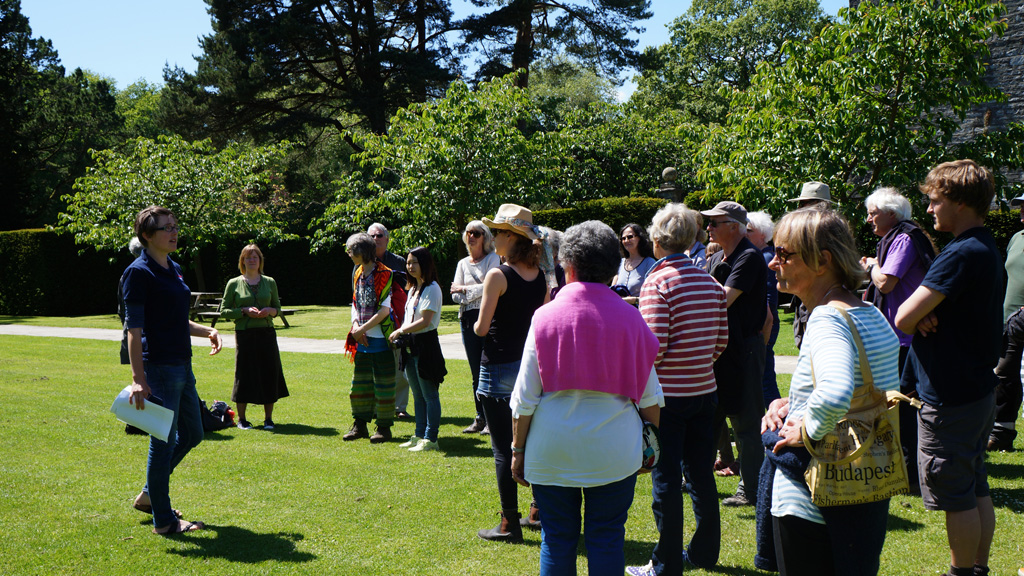 Practical Considerations
Training about the gardens and how to lead a guided walk will be provided by the Head Gardener together with an experienced Blue Badge Guide.
Transport: Drivers will be provided with a parking permit whilst volunteering. If using public transport we are on a Country Bus Service which stops directly opposite the Visitor Centre and Volunteer Hub.
Materials required: We recommend stout footwear and water-proof clothing or sun cream as appropriate.
Health & safety requirements: Must sign to say you have read and understood all health and safety and risk assessment policies and procedures.