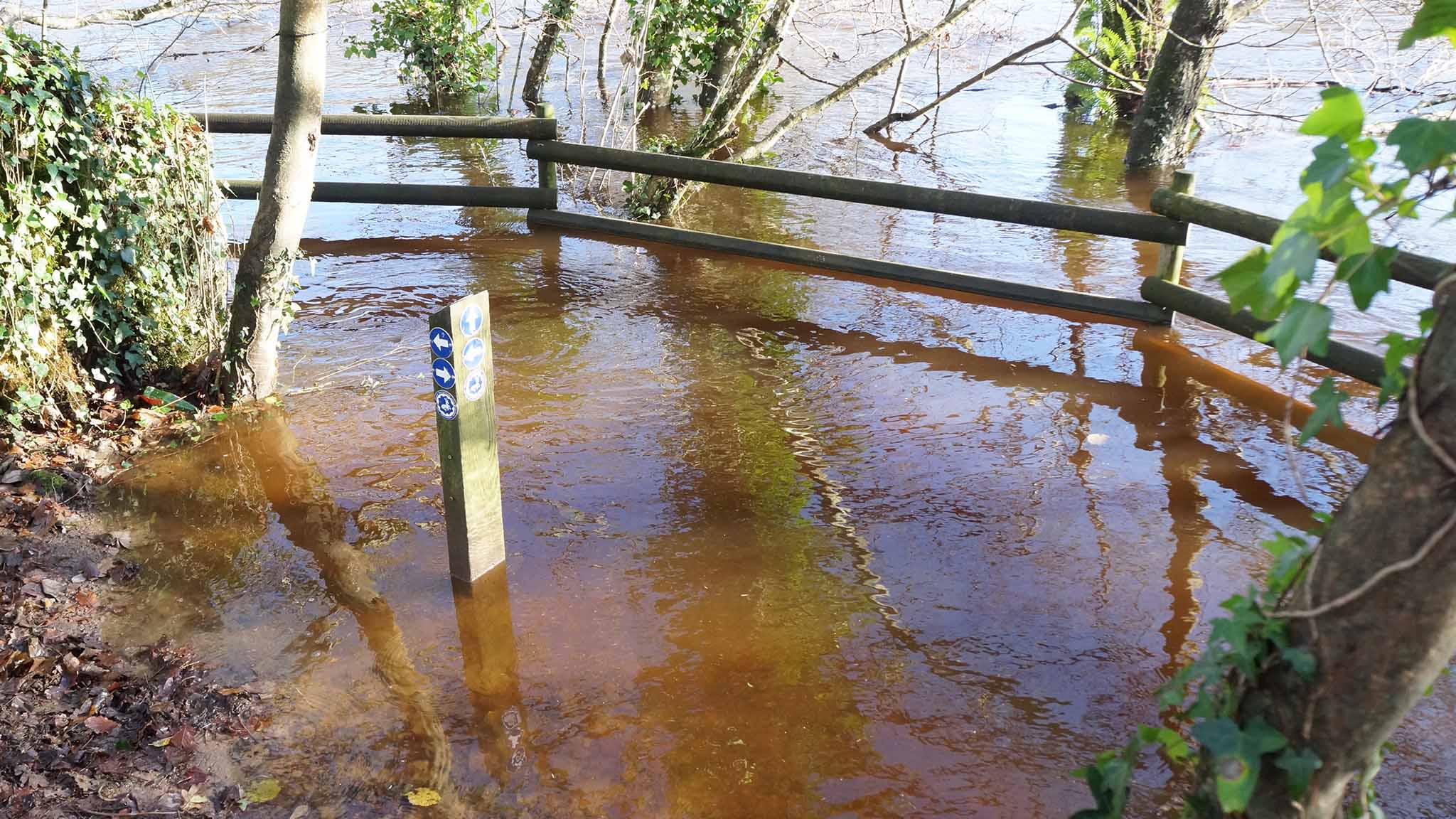 Over 1,200 people so far have participated in creating the UK's first River Charter for the Dart at Dartington. This weekend, a special workshop will pull together all of the strands – an important step in agreeing a coherent vision and set of priorities to be upheld by the charter (15th of June – book a free place if you'd like to join in).
One of the key ways we've been gathering your thoughts and opinions has been through a short survey. We've distributed postcards throughout Dartington Parish, alongside an online version open to everyone.
Whilst we'll still be accepting the postcards as they come in we have now closed the online survey in preparation for our workshop and have begun to analyse the results.
As this is a project about community stewardship please use this link to access the results in full, noting there are different tabs to the results at the bottom, so you too can have a direct sense of people's quantitative views (there will be more qualitative ones at the workshop). 
I'd love to know what people think and hope to find out at the charter workshop, but I've jotted down a few thoughts below.

– Firstly: With over 490 responses gathered, it's clear that many of you care deeply about the Dart and our waterways.

– It could be useful to clarify that this is a pilot project which covers only the stretch of the Dart under the management of The Dartington Hall Trust – which is roughly between Staverton Weir and Totnes Weir. People have mentioned many spots they cherish on other parts of the Dart. If this pilot is deemed worthwhile others may follow suit and create community charters for the rest of the Dart.

People would appear to be quite divorced from their water infrastructure. They see the river but don't associate it in any way with the water which comes out of their tap, for example, or the water which flushes out of their bodies and then out of their loos (along with other things) or the gardens they manage and how water moves through them.
If I were to repeat this exercise I'd now be inclined to do a very proactive campaign ahead of consulting people, making them more aware of their local water abstraction and cleaning facilities and just water in the landscape generally. For example, one of the – potentially quite critical issues – which has never come up at all is abstracting water to irrigate food crops.
Maybe I should have learnt from some recent national examples that it's worth making sure people are fully aware of everything a resource offers them before holding a referendum on it, so you can be certain that they cast their vote with complete understanding of the potential ramifications. On the plus side, Community Charters are intended to be living documents and reflect an evolution of community opinion.

– Personally I love the emphasis on clean water and the function of the river as a wildlife corridor in the survey results.

– Some of the conflicting demands we knew about on the estate have clearly surfaced in the survey results. For example, the number of people who mention dog walking in the comments is exactly the same as the number of people who mentioned birds (although less than the number of kingfisher mentions), yet the two do conflict.
One of the other tensions is that the people who want the area to remain 'natural', which I might interpret as not having more developed paths, are greater than the number of people who would like disabled access along the river (which, if it's to be achieved in all weathers, would require more developed paths). So what's the right thing to do?

– In our multiple-choice question, 'Respectful access' scored in the middle in terms of importance to our responders, and we saw many comments about being able to access the length of the river at Dartington. However, there were also about 40 comments relating to the disruptive and detrimental impact of too much access, comments like: "Please no easier access or publicity… A light hand is needed or its beauty is gone".
Personally, I find this position quite empathetic but I recently read an article by Eva Wiseman which highlighted the level of privilege I and others certainly enjoy in being able to regularly access areas of countryside as beautiful as Dartington.
She says: "…and yet access is often restricted: children in the most deprived areas of Britain are nine times less likely to have green areas to play in. This season's pictures of trees in the wild, it could be argued, are as accurate a visual representation of privilege today as an influencer's winter tan".
So are we failing as an institution for social justice if we do not proactively campaign to raise people's awareness of Dartington green space as freely available to all? Are we in fact being elitist, not as an organisation but as a community, in wanting to hoard this resource for only those in the know?
Or, alternatively, Eva cites the Instagram account Our Public Lands Hate You which shines the spotlight on actions by visitors which can damage the landscape. So is the socially just action to keep numbers low – so that we can achieve the other comment made frequently, namely that 'the river and its biodiversity should be protected for future generations to enjoy'?

– There were a few comments pondering the purpose of the survey and desiring no change. One even dated their comment '05/19′ to indicate when 'no change' should start.
The purpose of the exercise isn't to impose change for changes sake. We recognise that change is inevitable: that our world is in constant flux is one of the few things that can be guaranteed. The river at Dartington is not natural – it has been influenced by man for years. Our volunteer archaeologist could share with you the historic relics he's found in flint scatters along its banks, or his theories on how tinners waste from Dartmoor may well have sculpted the river into new shapes.
You can see for yourself the 16th century weir, the 18th century river groynes and Capability Brown-era parkland landscaping, the 19th century stone bridge across the Bidwell and the 20th century water treatment and abstraction plants across the river.
Less visible are the effects of one of the biggest influences on the river today: man-made climate change. Water is one of the key impacts for the UK – either too much or too little. A situation which has lead Sir James Bevan, Chief Executive of the Environment Agency, to highlight that we are increasingly likely to experience gaps in the supply of water and the demand for it.
The question is then: who gets to steward the river into its unknown future; the future landscape sculptors? The ones who'll be living with the 'gaps' in water supply? An elite few who own the river? Government? Or the communities of people who care for and use the river either directly as visitors, or indirectly by drinking or bathing in its waters or by using a landscape from which water flows to the river? As a community, what priorities will we choose?
I'm really looking forward to finding out on Saturday and hope to see you there. If you've not yet booked to come, this is just a reminder that you can confirm your place here.