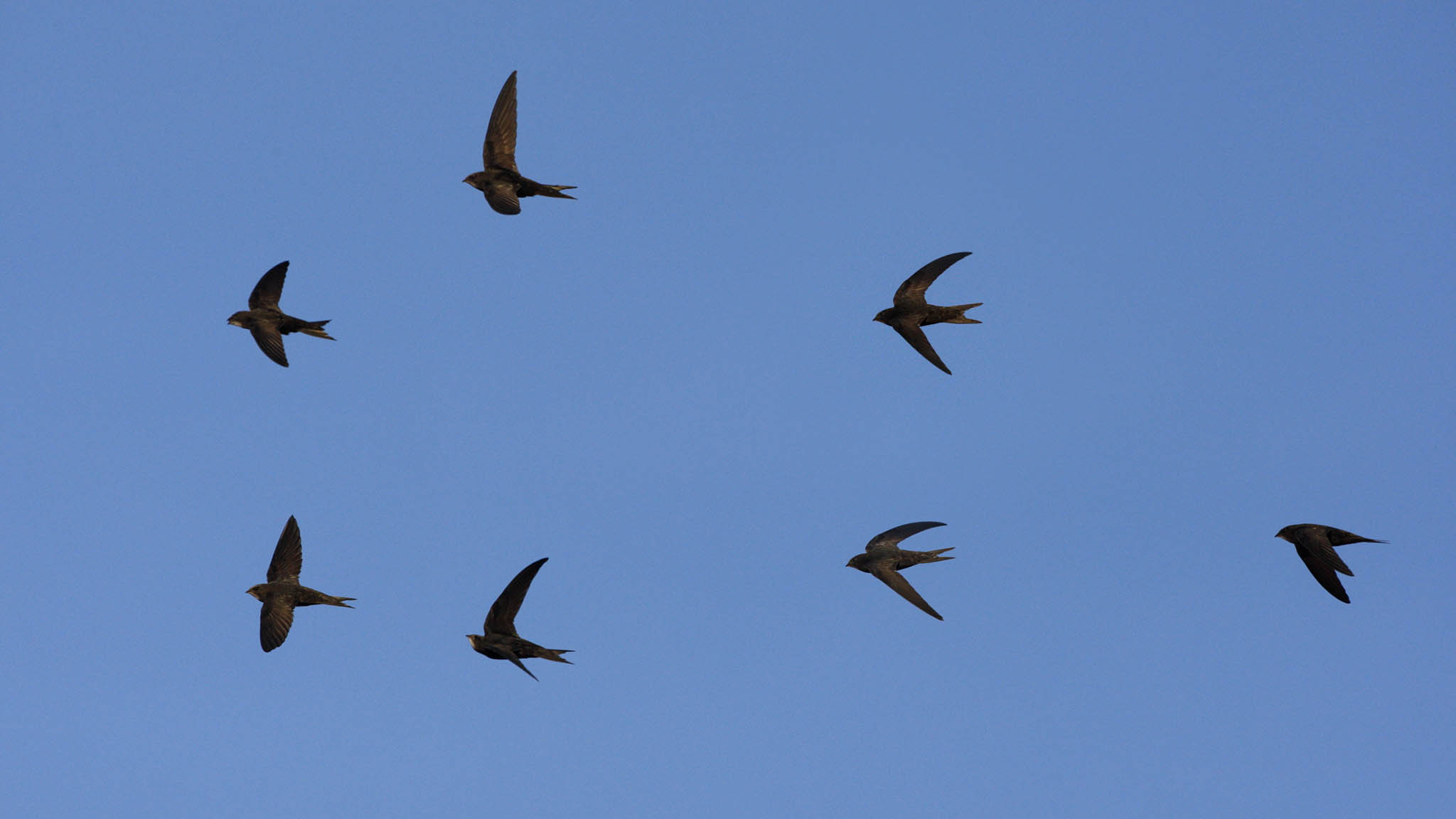 Alistair Whybrow is a volunteer at Dartington Trust, and is currently helping drive a new project to encourage swifts to return to our disused church tower.
I have had a level of interest in swifts from my school days when their silhouettes were on a set of curtains at school. This increased further as I used to watch them flying down my street and screaming around the rooftops of Thetford in Norfolk, and I realised wanted to know more about them and whether I could help them in some way, such as by putting up a nest box.
Swifts can be helped as long as you have a wall over 5m high to put a swift nest box on. A degree of patience and perseverance is required as it can be a couple of years if you are lucky enough before you get swifts. In the meantime, though the box may be used by other species such as sparrows and even house martins.
The main book which helped me find out about their fascinating life was David Lack's 'Swifts in a Tower', which was written when he worked at Oxford. It was only by chance on seeing the reissue of David Lack's first book, 'The Life of the Robin' in a book shop window in Newton Abbot, that I realised the connection with Dartington.
Browsing the internet, I also came across Mary Bartlett's blog, that talks about the Dartington swifts that occupied St Mary's Tower and were looked after by her husband Bram Bartlett (then estate warden) from the 1980s until his death in 2005. The blog also talks of Leonard Elmhirst's love of swifts which started when he found solace in them as he was bullied as a child at school; it seems swifts have a special connection with Dartington!
Swifts are extremely loyal to their nesting sites with colonies known to be hundreds, if not thousands, of years old – such as at the Western Wall in Jerusalem.
Sadly, the St Mary's tower swift colony has died out – although hopefully they will be back in the future as there have been reports of swifts flying close to the tower in response to the artificial calls. If this project is a success it will be a living tribute to David Lack and Leonard Elmhirst.